commentary Singapore
Commentary: More than a village needed to raise youths with complex care needs
We need to support youths living with congenital conditions. They have significant complex care needs but have little public visibility, says Dr Noreen Chan from the National University Cancer Institute of Singapore.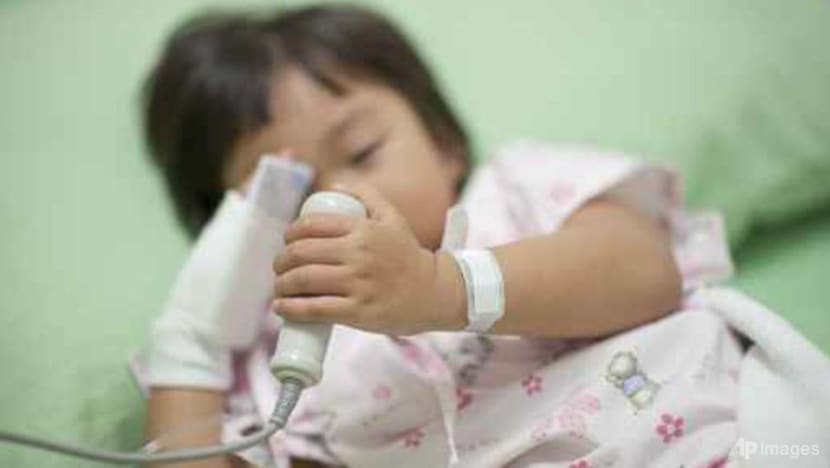 SINGAPORE: Thirty years ago, the line between paediatric and adult medicine was more clearly defined. Children either made it to adulthood, or they didn't. But over the years, medical advances meant that more and more children with severe congenital or acquired conditions are surviving into adolescence and even early adulthood.
Yet the reality is not plain-sailing: Many live longer but with issues when it comes to walking, swallowing and even breathing. Some have life-threatening complications. So in some sense, these youths are "life-limited".
Moreover, because these young people have a congenital condition, it is difficult to transit them into adult services, even when they are no longer children, going by age criteria. Many of them need constant care and are dependent on medical technology. So paediatric services all over the world have developed ways to deliver complex care.
COMPLEX CARE PATIENTS HAVE MANY NEEDS
There is no universally agreed definition of complex care, but in general, the term refers to the care afforded to children and young people who, as a result of their underlying conditions, have multiple care and treatment needs.

Youths who fall under this category have conditions such as severe cerebral palsy, a complex metabolic or cardiac disease, progressive neurological conditions. or some form of chronic disease involving the failure of one or more organ systems.
Their needs are many and may include dependency on multiple medical technologies including mobility aids, feeding tubes, oxygen machines or assisted breathing devices.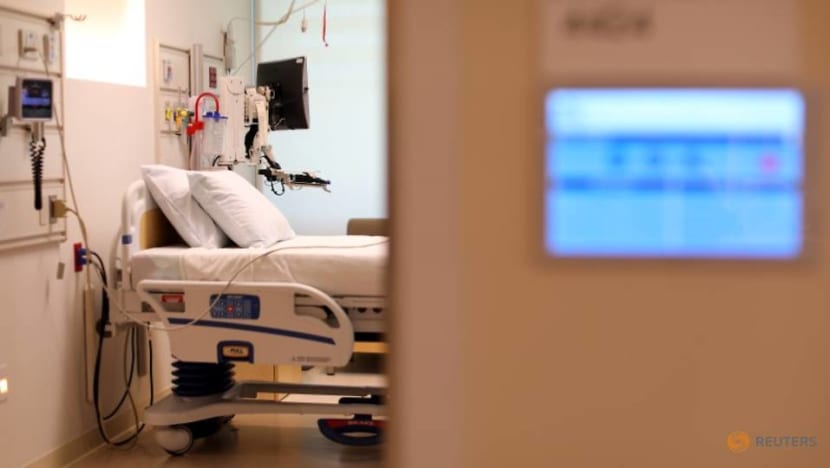 COMPLEX CARE PATIENTS ALSO REQUIRE SIGNIFICANT FINANCIAL SUPPORT
It comes as no surprise that a number of these youths end up being home-bound. Often, the only time they leave the house is to go to the hospital. They may have to give up going to school, which increases their risk of social isolation.
But that is not all. There is often a need for home physiotherapy, psychosocial support and financial support. Home equipment is expensive, and along with the costs of consumables such as suction catheters and medications, there is also the additional costs of caregiving which requires either hiring a domestic helper or a family member stopping work to provide care.
So there is considerable financial burden. While some financial assistance is available from government and charity sources, many families still end up financially and emotionally drained.
OUT OF SIGHT, OUT OF MIND
As these youths are largely home-bound, they are essentially "invisible" to the community at large. Some are fortunate to be linked to support organisations like the Muscular Dystrophy Association of Singapore or Club Rainbow, but there are many more who cope as best as they can on their own.
One might also argue that severely disabled children are less "appealing" to donors than a child with cancer. While thousands queue up to shave their heads to raise funds for children's cancer, there is barely any public awareness of youths with complex care needs.
BRINGING CARE HOME
The National University Hospital's (NUH) Paediatric Home Care Programme has cared for over 40 patients since its inception in 2014. About 30 per cent of patients admitted to the programme are over 16 years of age, and the oldest is 37 years old.

All of them have complex medical issues and are dependent on machines including ventilators, suction machines, oxygen machines or feeding pumps. Only patients with the most complex cases are accepted into the NUH programme, because they face the most challenges, medically and socially, and are in desperate need of help.
Check-ups at the hospital are a major logistical exercise – requiring not only an ambulance transfer, but also the ability to bring along all equipment. In the past, this would have meant parents delaying going to the hospital until there was "no choice", for instance, if the child was severely unwell.
Home visits by doctors were a ray of hope in this regard. These could ensure that the child received not only regular reviews, but also timely assessment and treatment if he or she became unwell. Hospitalisation, if required, could also be arranged via a direct admission, rather than having to go through the Emergency Department. 
PAEDATRIC PALLIATIVE CARE IS NOT END OF LIFE CARE
Palliative care is not merely end-of-life care. This is especially true for children and young people with a life-limiting illness. Paedatric palliative care (PPC) should be seen as providing an extra layer of care, as one of many partners in supporting youths and their families through the stages of the patient's illness and growth, and all the way until death.
In countries like the UK, PPC teams often care for children over a number of years, working with the child's community- and hospital-based care teams. Children's hospices provide day care, home visits and much needed respite care, while community care teams usually takes over for one to two weeks, to give family caregivers a chance to take a break, and spend quality time with the patient as a family without the worries of day-to-day caregiving.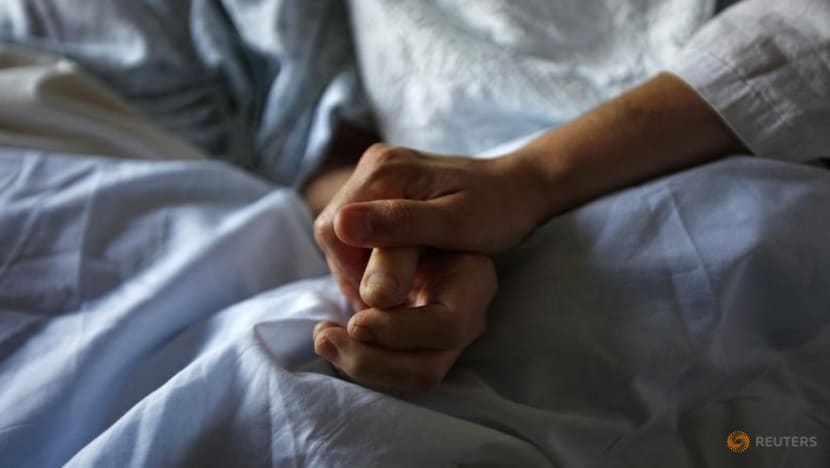 PPC services also help families clarify wishes for care and treatment, and gradually to decide on an end-of-life care plan, so that every child can be treated with dignity and respect. In Singapore, this is provided at home by StarPALS, the Paediatric arm of HCA Hospice Care, and they will continue to provide bereavement support to the family following a child's death.
The experience of StarPALS is worth mentioning as it does reflect the world of complex care. Over a five-year period, no fewer than 49 patients referred were older than 19 years of age. Fortunately, nearly half have been discharged as their condition have stabilised to some extent.
MANY HELPING HANDS, LEAVE NO ONE BEHIND
In 2015, Minister Chan Chun Sing said: "In a hyper-competitive society, what unites Singaporeans is a spirit that no one is left behind". He was referring to social determinants like poverty, but the reality for complex care children is that they and their families are already left behind.

They are excluded from society and normal social activities. They are excluded from the dreams of ordinary Singaporeans.
If a society is defined by how it cares for its weakest and most vulnerable, then we need to acknowledge this "invisible" group and their devoted families. As a group, they show great heterogeneity: Their underlying illnesses are different, and each young person and family is unique.
What is certain is that this is a journey that evolves over time, and with it comes the challenges of changing needs and aspirations.
There is a saying "it takes a village to raise a child" and for a complex care child, it takes several health disciplines and multiple agencies to provide continuing support.
But that support should come not just from hospitals, or from charities, but from society as a whole, because they are Singaporeans too.
Dr Noreen Chan is head and senior consultant, at the National University Cancer Institute of Singapore's Division of Palliative Care. Dr Chan also acknowledges the contributions by Dr Thong Wen Yi who is a consultant at the National University Hospital's Division of Paediatric Critical Care and Dr Chong Poh Heng who is the medical director at HCA Hospice Care.
This is the seventh commentary in Channel NewsAsia's series exploring key issues and challenges facing patients with terminal illnesses and care at the end of life. 
Read the first commentary on what well-being means for someone with terminal illness here.
Read the second commentary on the challenges faced by youths who contract terminal illness, for whom growing old isn't an option here.
Read the third commentary on the debate on whether at life's end, people should spend their last days in the hospital here.
Read the fourth commentary on how hospice care can offer the terminally ill a ray of hope in those last days here. 
Read the fifth commentary on why and how Singaporeans should go about planning their passing here. 
Read the sixth commentary on the challenges palliative care nurses face here.