commentary Singapore
Commentary: Is private higher education in Singapore a 'second chance' option?
We need to go beyond seeing private higher education as a "second chance" for those who didn't meet entry requirements by public universities, says researcher Cheng Yi'En.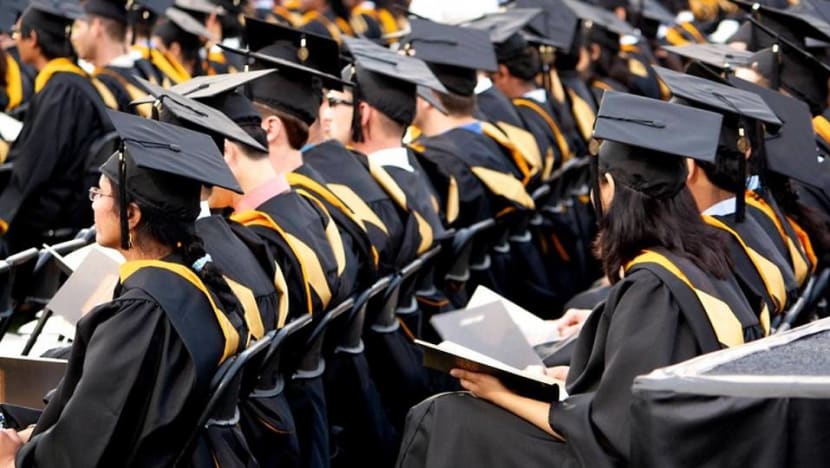 SINGAPORE: As local public universities make their mark on world ranking leagues, private institutes continue to bear the label of mediocrity.
Private degree students not only tend to be viewed in a lesser light compared to their public university counterparts, they are also not doing as well in the graduate job market. 
The recent restructuring of UniSIM from a private to a public, autonomous university represents an exceptional case. Many other private institutes will remain non-elite institutes responding to growing aspirations of both local and international degree-seeking students.
According to an Asian Development Bank report, a large proportion of private institutes in Asia occupy the bottom of the prestige hierarchy within their domestic higher education landscape.
This is in part due to private institutes taking on a demand-absorbing role. Private institutes absorb the demand that public institutions, usually with more exclusive admissions criteria, cannot accommodate.
So public universities end up with the academically best students, while private institutes stay "second chance" options.
SECOND CHANCE?
The perception that a private degree education is a "second chance" for those not accepted into public universities is prevalent among the general public, including administrators, educators and even private education students themselves.
Lack of information, stereotypes and old mindsets about the merits of a public university education handed down from the older generation may have perpetuated negative views about private degree education.
On the flip side, some see private education institutes as meeting a growing demand for qualifications. Private institutes serve as an additional route to obtain a degree for those who did not manage to secure a spot in a local public university.

Private institutes also offer young working adults, including those who decided to enter the working world before returning to university, with flexible course arrangements to upgrade their qualifications.
Even so, given that so many students see private higher education as a substitute for public higher education, the more important question may be whether both put graduates on equal footing.
The answer looks like a no. The first graduate employment survey on students from nine private institutes who graduated in 2014 found that 42 per cent of them were unable to secure full-time jobs within six months of completing their studies. This is striking contrast to an 83 per cent successful full-time job rate among public university students.
Private degree graduates also command a lower pay compared to their public university peers.
A second important question is what can be done to close this gap and even the unequal playing fields between private and public higher education.

I think part of the answer lies in shifting the present discourse from private degree education as a "second chance" towards seeing it as a "socially viable" option.
For the public to see private education as a socially viable alternative – it has to be an acceptable mainstream option that university entrants think of alongside public universities.

This is a mammoth task – asking that society's mindset regarding the quality of private education graduates change, particularly those of hirers, educators and parents. This means that private institutes must up their game to strengthen their value-add to students' educational and learning experiences.
ADDING VALUE TO THE EDUCATIONAL EXPERIENCE
The Committee for Private Education recently strengthened its framework by introducing a new criterion for private institutes to assess graduate employment. This is a right step forward as the private education sector should be held responsible for producing graduates who can compete in the job market.
But the manner in which youths are being prepared for the future economy needs to go beyond industry-relevance. 
Professor Philip Altbach, prominent scholar, researcher and commentator of higher education, argued that industry skill-based education has been "overblown". He is of the opinion that higher education should not be overly fixated on responding to vocational needs and job demands, but should aim to train our young to adopt a broader and flexible way of thinking.
Local public universities are increasingly keen to shift higher education toward holistic learning, critical thinking and adaptive competences. For instance, NUS has established a Centre for Future-ready Graduates which runs programmes designed to equip students with a toolbox of "broad-based essential life skills".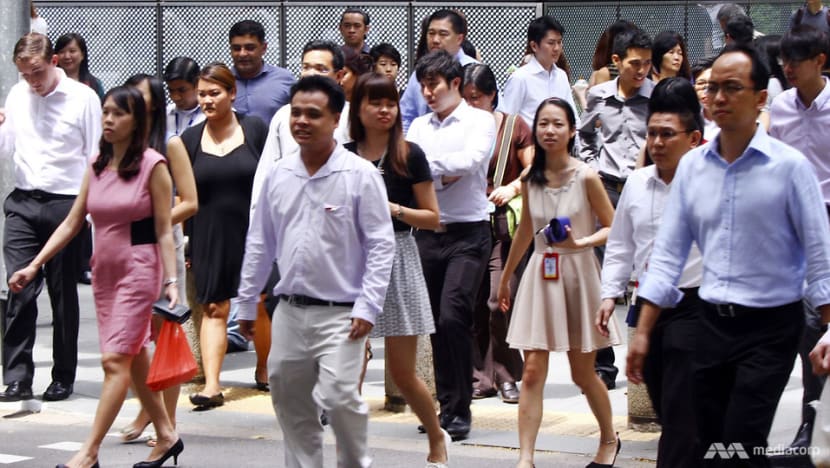 It is important that private institutes similarly respond to this shift to set themselves on a more equal footing with public universities and prepare their graduates to navigate a rapidly changing labour market.
Being sensitive to employability and industry needs is still important. But it is equally crucial to offer our young people an opportunity to acquire lifelong habits of the mind such as creativity and flexible thinking that is central to the learning journey of higher education. 
CHANGING PUBLIC PERCEPTIONS
In an earlier commentary on the age old question on university rankings, one keen observer pointed out that university rankings matter since "coming from a highly-ranked university sends the signal that this person has potential and is poised for success because they beat many others to get into a top-notch school in their youth".

The author added that "if students' key objective is getting a headstart in their working lives, (university rankings) should matter to them too."
To be told this brutal fact from someone who has more than 10 years' experience in executive search is especially disquieting.
For one, employers and hirers need to give more consideration to broadly defined skill sets and aptitudes, rather than fixating on degree credentials and university brand names.

If employers and hirers adopt an "elitist" mentality and continue to be obsessed with reputation built on an unequal ground that privileges public universities, the job market will continue to bear out this bias.
A truly meritocratic system will consider the potential and capabilities of each individual, in deciding who the best person for the job is, compared to one that is fixated on educational credentials.
There is merit in the philosophy that there are many pathways to success – whether through a private higher education after working for a few years or a public university right after, or even in considering a polytechnic position rather than a junior college route.

What we need now is to avoid turning these pathways into hierarchies.
Over recent years, we have witnessed an increase in students who did well in the O-Levels actively opting for polytechnics, so we have no reason to think that private higher education cannot likewise become a mainstream path.
Private higher education has the potential to be a boon and a bane in every society. It is what we do collectively to ensure it does more good and enable our youths to chase their dreams that matter.
Cheng Yi'En is a postdoctoral fellow at the Yale-NUS College, where he teaches a course on youth urbanism and researches how shifts in the global educational landscape is changing young people's identities and mobility.

This is the seventh commentary in Channel NewsAsia's series on learning and education.
​Read the first commentary on whether Singapore schools should adopt digital textbooks here.
Read the second commentary on how Singapore teachers should manage issues on race in the classroom here.
Read the third commentary on whether our young need expensive enrichment classes here.
Read the fourth commentary on the struggle parents face in choosing a good school for their child here.
Read the fifth commentary on the role parents must play in their child's pre-school years here.
Read the sixth commentary on whether passion and patience are sufficient qualities of an ideal pre-school teacher here.