Consumers lost more than S$600,000 in prepayments in 2022 due to business closures: CASE
The losses came mainly from the beauty and travel industries, while complaints against renovation contractors have continued rising.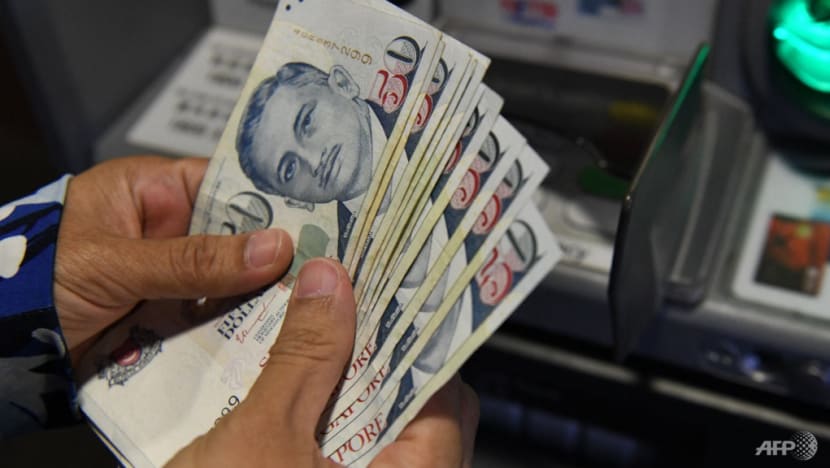 SINGAPORE: Consumers lost more than S$645,000 in prepayments due to sudden business closures in 2022 - mainly in the beauty and travel industries.
This is a 24 per cent increase from the figure of S$520,000 that was reported the year before, said the Consumer Association of Singapore (CASE) in a news release on Friday (Feb 3).
Losses in the beauty industry made up 44 per cent of the total amount, or more than S$285,000.
Such cases include customers who were unable to get refunds for prepaid packages at beauty salons, aesthetic clinics and spas.
Prepayment losses in the travel industry amounted to more than S$141,000, or 22 per cent.
This was due to the sudden closure of travel agencies as well as the cancellation of advance flight bookings and hotel expenses due to the COVID-19 pandemic.
COMPLAINTS AGAINST RENOVATION CONTRACTORS
In terms of the number of complaints received by the consumer watchdog, home renovation contractors topped the list. There were 1,454 complaints, a 12 per cent increase from 2021.
About 39 per cent of the complaints were over unsatisfactory workmanship, while 27 per cent were over project completion delays caused by manpower shortages and delays in the supply of renovation materials.
The renovation contractor industry racked up S$49,000 in prepayment losses due to the sudden closure of small renovation firms.
CASE said that notwithstanding the rise in complaints, the resolution rate for complaints against renovation contractors that were negotiated and mediated by the consumer watchdog improved from 38.7 per cent in 2021 to 47.4 per cent in 2022.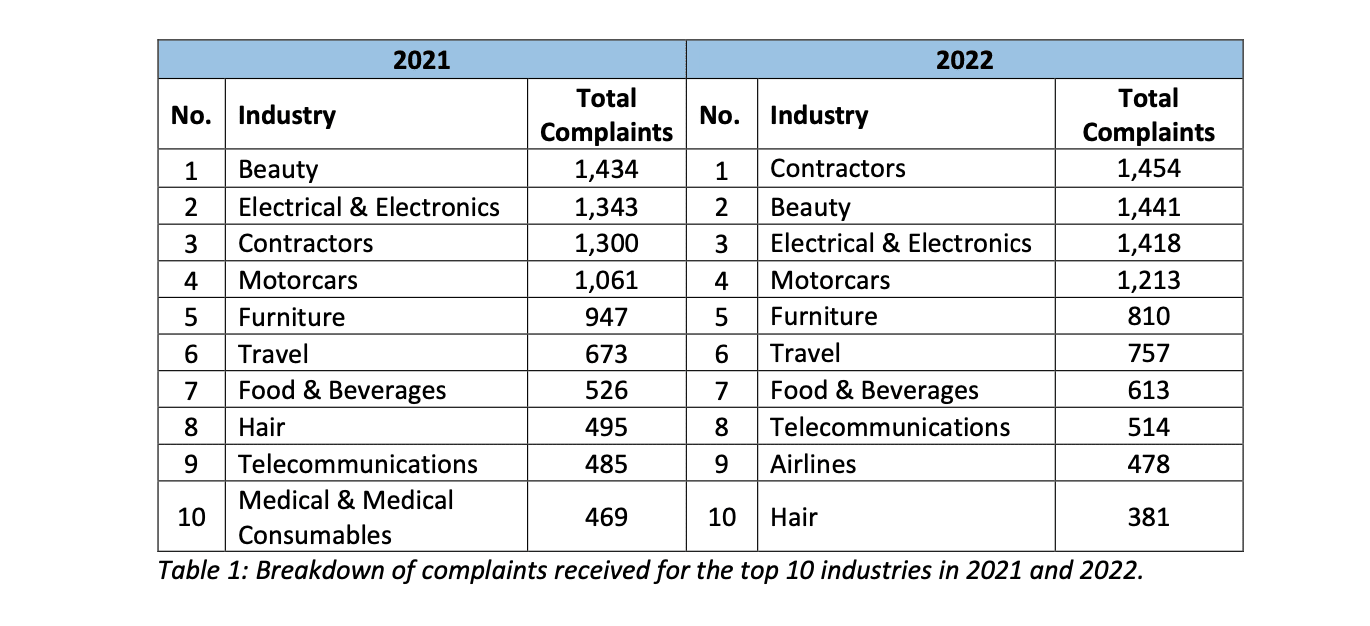 BEAUTY INDUSTRY
Consumers in the beauty industry lodged the second-highest number of complaints - 1,434.
These losses mainly stemmed from an inability to obtain refunds for prepaid packages bought from beauty salons, aesthetic clinics and spas due to sudden business closure.
About one in four complaints were due to pressure sales tactics along with misleading and false claims, said CASE.
Complaints regarding pressure sales tactics included beauty salons not allowing consumers to leave the premises unless they purchased higher price beauty packages, as well as performing higher-end treatments on consumers without their consent and charging them afterwards.
Complaints about misleading and false claims included beauty salons misleading consumers on the efficacy of beauty treatments, and how certain treatments can cure or alleviate pre-existing health ailments.
As online shopping continues growing in popularity, CASE noted that it also received more e-commerce complaints last year - 2,530 - compared with 2,206 in 2021, which was a 14.7 per cent increase.
Common complaints included missing items, failed deliveries and defective or non-conforming goods.
On Friday, CASE president Melvin Yong said the consumer body is concerned about the sharp increase in prepayment losses from 2021 to 2022, especially against the backdrop of an uncertain economic climate.
"We reiterate our call on the Government to consider mandating prepayment protection in industries which collect large sums of prepayment," he said in a Facebook post.
Mr Yong, who is also a Member of Parliament, urged consumers to patronise CaseTrust-accredited businesses, "which are committed to fair business practices and consumer-friendly policies".
He noted that CaseTrust-accredited renovation contractors, for instance, are required to protect consumers' prepayments via the purchase of a deposit performance bond. The bond safeguards deposits against closure, winding up or liquidation before the renovation is completed.
As of Jan 31, more than 1,200 businesses across the beauty, direct selling, jewellery, motoring, retail and renovation industry have been accredited under CaseTrust.
Overall, CASE received 15,144 complaints in 2022, which was slightly lower than the 15,515 complaints it received in 2021.
It added that it provided advice to 88 per cent of consumers on how to resolve their disputes with businesses, and helped 12 per cent of them negotiate and mediate their disputes.
About two-thirds of these cases were resolved, with S$2.1 million - in-cash and in-kind - recovered for consumers.