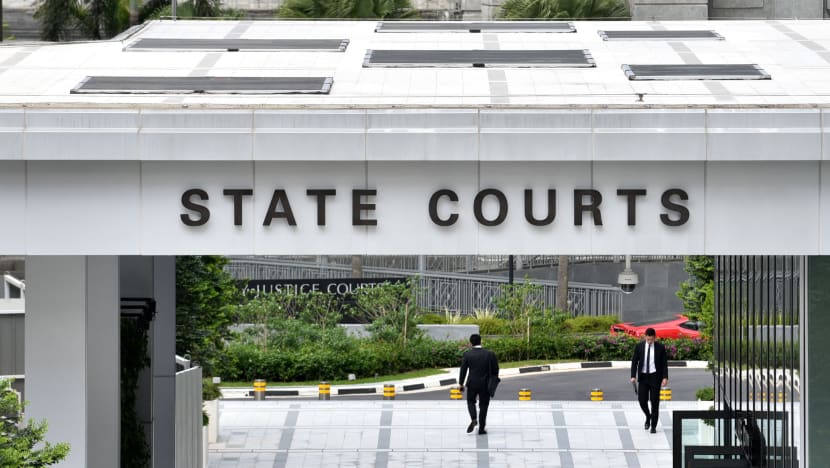 SINGAPORE: A coroner has ruled an open verdict in the death of a 34-year-old woman who was found dead in a condominium apartment after neighbours reported a foul smell.
Ms Marisa Zhang Yan Ni, a marketing executive with ERA Singapore, lived alone at L'viv Condominium in Newton Road, according to a set of findings made available on Monday (Oct 3).
The condo manager called the police on Apr 5 this year, saying that they were unable to get hold of Ms Zhang since the previous Saturday, and that residents had given feedback about a foul smell coming from the unit.
A friend of Ms Zhang's, named only as Mr Soh, had also gone to the unit to look for her as he had been unable to contact her for several days.
The apartment was locked when the police went down that same morning, and a locksmith was engaged to dismantle the lock.
When the police officer entered the sole bedroom in the apartment, he found the decomposed body of a woman in a nightgown, lying at an angle with her feet on the bed, her lower torso slumped down against the bed and her head resting on the floor.
She was pronounced dead that same morning, but investigations found that she had died about a week ago.
Police investigations showed no signs of ransacking or any marks on the door or lock that indicated tampering. There was an unopened blue parcel outside the main door, a brownish stain on the living room curtain, a small blood stain on the wall outside the bedroom and brownish stains under the toilet bowl. The stain on the curtain and toilet bowl contained Ms Zhang's blood and DNA.
Various types of medication prescribed to Ms Zhang were found outside the bedroom, while her fridge contained cans of beer and bottles of alcohol were found on the living room table.
The body was identified to be Ms Zhang's through fingerprint identification, but an autopsy could not ascertain the cause of death due to advanced decomposition.
TOXICOLOGY ANALYSIS
Samples of Ms Zhang's liver and kidney were obtained for toxicology analysis and showed the presence of ethanol, quetiapine and trazodone. Quetiapine is an antipsychotic used to treat schizophrenia, bipolar disorder and depression, while trazadone is used for depression.
The level of alcohol in Ms Zhang's organ tissues was rather high, indicating a possibility that she had consumed alcohol. However, it was not possible to correlate the level of alcohol found in the decomposing tissue samples with consumption.
It was also not possible to determine if the levels of quetiapine and trazadone in Ms Zhang's body were consistent with therapeutic levels or indicated an overdose.
Ms Zhang's medical records showed that she had a history of insomnia and was on follow-up with a psychiatrist. She was noted to consume excessive amounts of alcohol at home and was seen in the Acute and Emergency Care Centre of Khoo Teck Phuat Hospital in July 2020 for alcohol intoxication.
She was treated at a clinic for her irregular menstruation cycle in August 2020 and was noted then to have a history of alcohol abuse and sleeping pill addiction.
She was admitted to hospital in December 2021 for a deep laceration over her foot caused by a broken shard of glass. She was discharged after several days, declining antibiotics following advice that it should not be mixed with alcohol.
SHE REGULARLY TOOK ALCOHOL WITH SLEEPING PILLS
Mr Soh, who had gone to her apartment to look for Ms Zhang, testified that Ms Zhang would consume sleeping pills and alcohol daily to help with her insomnia. She mentioned being treated for depression and had a proclivity for skipping meals as she wanted to be skinny, he said.
He said she tended to get injured due to her unsteady gait after taking sleeping pills, and attributed the bloodstain on the living room curtain to the incident in December 2021 where she cut her foot.
Another close friend of Ms Zhang recounted a history of Ms Zhang consuming sleeping pills and drinking a lot of alcohol to address her insomnia. In the months before her death, the friend said Ms Zhang was increasingly confused about what she was doing and would fall asleep at random places.
The chief agency officer at ERA Singapore, Ms Zhang's supervisor since 2012, testified that Ms Zhang regularly consumed sleeping pills prescribed to her by a psychiatrist she had been consulting since 2016.
She was observed to drink a lot of alcohol and would usually consume her sleeping pills with wine, said the officer. He said Ms Zhang was clumsy and would often fall after consuming a lot of alcohol, with her palms and knees covered in bruises or abrasions.
Condominium entry records showed that Ms Zhang had no visitors in the two weeks preceding her death other than Mr Soh. There were a total of five food deliveries for Ms Zhang between Mar 22 and Mar 27 this year.
Ms Zhang's sister, who lives in Beijing, said she last spoke to her sister in a video call on Mar 28. They spoke about the wedding of Ms Zhang's sister. Ms Zhang was last seen online on WeChat at 1.25am on Mar 29, 2022.
She said Ms Zhang had been in a relationship, but it had ended as the man was married. According to Ms Zhang's sister, Ms Zhang appeared to have "coped well" with the break-up. Ms Zhang's sister knew that Ms Zhang consumed a lot of alcohol and suffered from insomnia.
The coroner said Ms Zhang was not known to have expressed any suicidal or self-harm tendencies.
"The circumstances suggest that Ms Zhang demised sometime after 1.25am on Mar 29 and prior to the foul smell that was reported to have permeated the (floor on which the apartment was situated) on the night of Apr 4," she said.
She returned an open verdict as pathologists are unable to ascertain the cause of death, and conveyed condolences to Ms Zhang's family for their loss.