Woman sues brother over S$700,000 Toa Payoh flat on behalf of mother who has dementia
The woman's brother and mother co-own the flat, but her mother has not stayed there since 2003 while her brother has been earning rental profits for himself.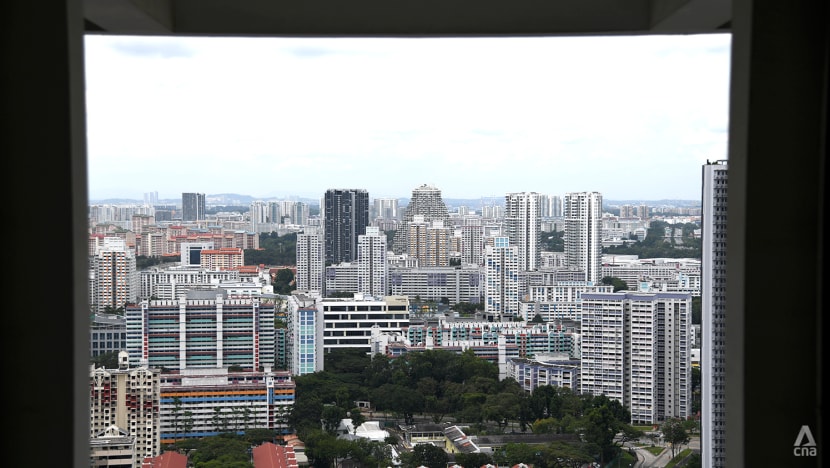 SINGAPORE: A woman sued her brother on behalf of her elderly mother who has dementia, over a S$700,000 flat in Toa Payoh that her mother bought but her brother has been making rental profit from.
In a judgment released on Thursday (Jun 1), the High Court ordered that the flat be sold and the proceeds divided equally between the mother and brother.
Madam Goh Siam Teow, 89, bought the flat in 2001 in joint names with her son, Mr Arthero Lim Tung Hee, 68.
Mdm Goh has two other children. Her eldest, Madam Lim Sai Hong, 70, is the one suing Mr Lim and is Mdm Goh's litigation representative as Mdm Goh suffers from dementia and lacks the mental capacity to do so.
The joint tenancy of the flat was severed in 2020, with Mdm Goh and her son now holding the property as tenants-in-common in equal shares.
However, only Mr Lim lives in the flat currently. He has stayed there for 20 years and has been renting out two rooms in the flat, earning about S$1,500 a month that he uses for living expenses.
Even though Mdm Goh is a co-owner of the flat, she has not received any of the rental proceeds. She has been living with her eldest child, Mdm Lim, since 2003.
Justice Choo Han Teck said the only issue for him to determine was whether the property should be sold. Mdm Lim had asked for the sale proceeds to be divided equally between her mother and brother.
Mr Lim resisted this, saying that his sister lacked the power to apply for the sale as his mother's litigation representative.
He said he was a stroke patient with no income and financial means to move out, because he would otherwise lose the rental he currently receives along with a place to stay.
His sister said that the sale of the property was necessary to meet the financial burden of her mother's medical expenses, especially in the light of her worsening dementia.
Mdm Lim said her own savings are insufficient, and that she would use the sale proceeds for her mother's long-term care.
Justice Choo noted that Mr Lim did not seem to have any physical or mental impediment in presenting his own case. He said he was a painter but stopped painting professionally after sustaining a stroke.
Justice Choo said Mr Lim's case that he would not have sufficient resources for his own upkeep if the flat was sold had to be balanced against the best interests of his ailing and aged mother.
"She cannot be kept out of the property and have the respondent taking over the benefits of ownership entirely," he said. "Nothing can be more inequitable. A sale of the property is the most equitable solution in the circumstances."
Justice Choo noted that Mr Lim had support from welfare services, as well as a sum of at least S$192,000 in his Central Provident Fund once his CPF contribution from the sale of the flat is refunded.
DISPUTE IN DIVISION OF SALE PROCEEDS
Mdm Lim had asked for the sale proceeds to be divided equally, but her brother said he contributed more towards the purchase of the property.
He asked to get 60.31 per cent of the proceeds, with his mother receiving 39.69 per cent.
The funds used to buy the Toa Payoh flat came from the sale of another flat, which amounted to a sum of about S$398,000.
This sum was received solely by Mdm Goh at the time of the sale, but her son claims that he was entitled to half the proceeds, even though it was his mother who repaid the housing loan of S$241,000 to HDB to buy the Toa Payoh flat.
Justice Choo said the documents show only that Mr Lim contributed from his CPF accounts, while the cash payments were made by his mother.
Mr Lim had contributed only S$30,578.36 out of the housing loan quantum of S$64,000, with his mother paying the rest.
"In any event, the respondent's failure to apportion to (his mother) the rental proceeds of the property, which exceeded S$400,000, since 2003 sufficiently settles the difference in contributions," said the judge.
He said it was difficult to ascertain the breakdown of the financial contribution of both sides made some 20 years ago without proper documentation.
He ordered the flat to be sold and the proceeds divided equally between Mdm Goh and her son. Mdm Goh's counsel asked for costs to be fixed at S$34,000, but Mr Lim said he was an unemployed stroke patient.
The judge said Mdm Goh had expended substantial legal costs to get an order to sell the flat, and ordered Mr Lim to pay costs of S$12,000, inclusive of disbursements.