111 new locally transmitted COVID-19 cases in Singapore; Bugis Junction among 3 new clusters reported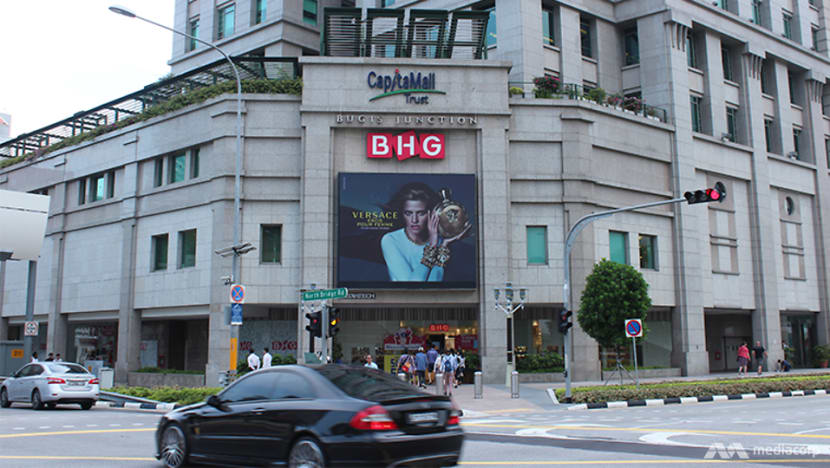 SINGAPORE: Singapore reported 111 new locally transmitted COVID-19 infections as of noon on Tuesday (Aug 24), with a cluster of 20 infections at Bugis Junction among three new clusters.
Twenty-four of the 111 new locally transmitted cases were linked to the North Coast Lodge cluster. Testing operations at the dormitory have concluded, with more than 5,300 residents swabbed over the past three days, said the Ministry of Health (MOH). There were 86 cases in the cluster.
Of the remaining 87 locally transmitted cases reported on Tuesday, 24 were linked to previous cases and had been placed on quarantine, said MOH. Another 30 linked infections were detected through surveillance testing. 
Thirty-three cases are currently unlinked.
Among the new cases, four are above the age of 70 who were unvaccinated or partially vaccinated, and are at risk of serious illness, said MOH.
There were also five imported cases, taking Singapore's daily case count to 116. This is the highest daily number of total cases reported since Aug 1, when 121 new infections were reported. 
BUGIS JUNCTION AMONG 3 NEW CLUSTERS REPORTED
Three new clusters were reported on Tuesday, including one with 20 cases linked to Bugis Junction.
"MOH is investigating 20 cases of COVID-19 infection amongst individuals who work in Bugis Junction," said the ministry.
Staff members who have been working in affected shops in Bugis Junction will be tested, while close contacts of cases will be quarantined.
Free testing will also be extended to members of the public who visited shops or used the services or facilities there between Aug 17 and Aug 24.
They can book an appointment for a test from Aug 25 to Aug 31 at Fullerton Health Testing Centre at Raffles City Shopping Centre, Raffles Hospital, Kingsway Medical Clinic or designated regional screening centres.
"Individuals who had only walked through the mall to connect to neighbouring buildings or Bugis MRT station need not be tested," said MOH.
Visitors to Bugis Junction between Aug 17 and Aug 24 are advised to monitor their health closely and "minimise social interactions as far as possible" for 14 days from their date of visit. They should see a doctor immediately if they feel unwell, said MOH.
In a Facebook post on Tuesday, BHG Singapore said its Bugis Junction outlet will be closed on Tuesday and Wednesday after a staff member tested positive. Employees who were in close contact with the case have been told to self-quarantine and undergo swab tests.
The outlet will be closed to facilitate deep cleaning, it said, adding that the store will reopen and resume operations on Thursday. 
Bugis Junction said in a Facebook post on Wednesday that it has "taken the necessary environmental cleaning measures in accordance with (MOH's) guidelines".
This includes increasing the frequency of cleaning and disinfecting key touchpoints in the mall's common areas and providing hand sanitisers at entrances, lifts and the customer service counter.
"In addition, we have enhanced the air circulation and cleaning routines at Bugis Junction per the guidance from the authorities," it said.
"These include daily air purging and fully opening the air dampers in the building to maximise outdoor air intake."
A new cluster of eight cases was also reported at Selarang Halfway House at Upper Changi Road North. MOH did not provide details of the remaining new cluster.
Three clusters were also closed. As of Tuesday, there were 70 active clusters in Singapore. 
SEVEN CASES IN CRITICAL CONDITION
A total of 339 cases were in hospital, said MOH. There were 20 cases of serious illness requiring oxygen supplementation and seven in critical condition in the intensive care unit (ICU). 
Of those who have fallen very ill, 23 cases were above 60 years old, of whom 19 were completed unvaccinated or partially vaccinated.
"There is continuing evidence that almost all fully-vaccinated individuals do not suffer serious disease when infected, unless if they had underlying medical conditions that made them more susceptible," said MOH. 
Over the last 28 days, the percentage of unvaccinated who became severely ill or died was 8.7 per cent, while that for the fully vaccinated was 1.6 per cent.
78% OF THE POPULATION VACCINATED
As of Monday, 78 per cent of Singapore's population has completed the full regimen or received two doses of COVID-19 vaccines, while 82 per cent have received at least one vaccine dose.
More than 8.6 million doses have been administered under the national vaccination programme, covering 4,482,282 people, of whom 4,251,555 have completed the full regimen.
In addition, 160,649 doses of other vaccines recognised in the World Health Organization's emergency use listing have been administered as of Monday, covering 85,114 people.
EMPLOYERS URGED TO ADOPT "VACCINATE OR REGULAR TEST" POLICY
Singapore's tripartite partners have encouraged all employers to adopt the COVID-19 "vaccinate or regular test" regime as company policy for existing employees and new hires.
This is to protect employees and make workplaces more resilient, the Ministry of Manpower, National Trades Union Congress and Singapore National Employers Federation as well as the Health Ministry said in an advisory on Monday.
The "vaccinate or regular test" regime requires unvaccinated workers in selected sectors to be tested for COVID-19 twice a week using antigen rapid tests.
Some of those covered by the regime include people working in the healthcare or eldercare sector, and in settings with children 12 years and below. 
The regime will start for selected sectors on Oct 1.
As of Tuesday, Singapore has reported a total of 66,692 COVID-19 cases and 50 fatalities from the disease.