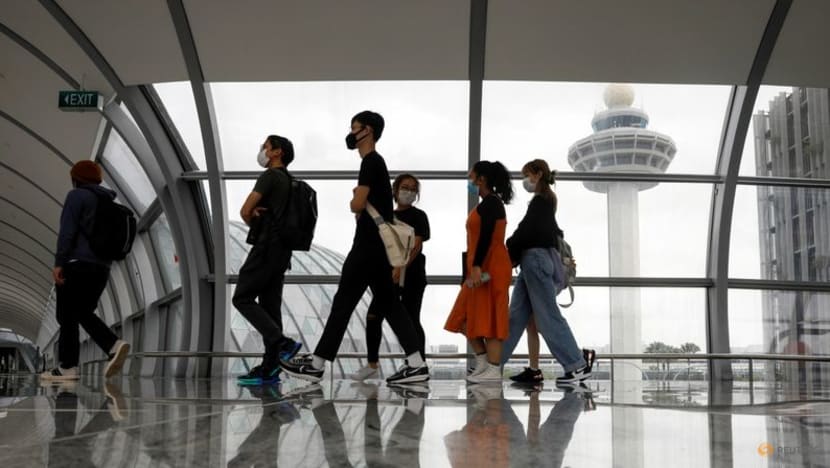 SINGAPORE: Singapore reported 32 new locally transmitted COVID-19 infections as of noon on Saturday (Aug 21), including 16 with no links to previous cases.
Eleven infections are linked to previous cases and have been placed on quarantine, said the Ministry of Health (MOH). Another five linked infections were detected through surveillance testing.
Among the new cases, one person is above the age of 70 who is unvaccinated and at risk of serious illness, said MOH.
There were also five imported cases, taking Singapore's daily tally of infections to 37.
There is a new cluster linked to Case 68646, with four infections in total. MOH did not provide any details on the cluster.
There are currently 76 active clusters in Singapore after the closure of two clusters.
SEVEN CASES IN CRITICAL CONDITION
A total of 364 cases are in hospital as of Saturday.
Seven are in critical condition in the intensive care unit, and there are 22 cases of serious illness requiring oxygen supplementation, said MOH.
Of those who have fallen very ill, 23 are above the age of 60, of whom 18 were completely unvaccinated or partially vaccinated.
"There is continuing evidence that almost all fully-vaccinated individuals do not suffer serious disease when infected, unless if they had underlying medical conditions that made them more susceptible," said the Health Ministry.
Over the last 28 days, the percentage of unvaccinated cases who became severely ill or died was 8.8 per cent, while that for that fully vaccinated is 1.7 per cent. 
FALL IN LOCAL CASES
Overall, the number of new cases in the community has fallen from 377 cases in the week before to 260 cases in the past week, said MOH.
The number of unlinked community cases has also fallen from 98 cases in the week before to 87 cases in the past week.
MSE TO STEP UP ENFORCEMENT CHECKS ON F&B OUTLETS
The Ministry of Sustainability and the Environment said on Friday that enforcement checks will continue to be stepped up to ensure compliance with vaccinated safe management measures at F&B outlets, including checks on the vaccination status of patrons dining in.
This comes as 59 people were fined between S$300 and S$1,000 for breaching COVID-19 safe distancing measures. Eight food and beverage outlets were also ordered to close on Friday, with another 22 establishments fined for breaching safe management measures.
As of Saturday, Singapore has reported a total of 66,443 COVID-19 cases and 47 fatalities.