64-year-old man dies from COVID-19 complications; 49 new locally transmitted cases in Singapore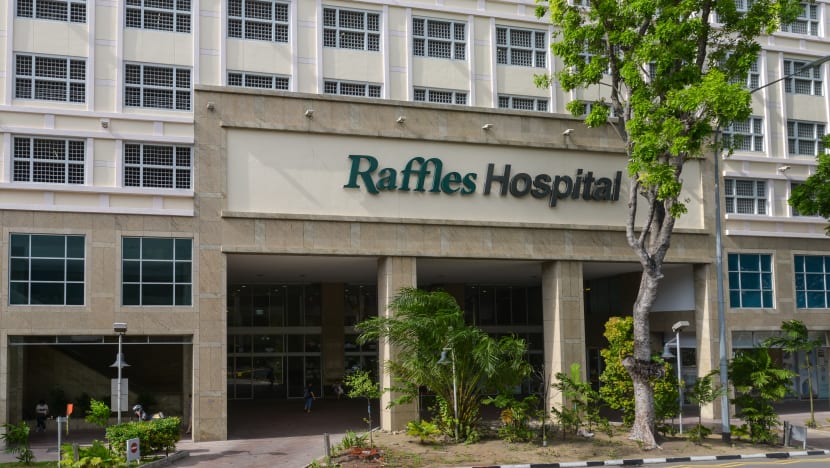 SINGAPORE: A 64-year-old Singaporean man who was unvaccinated died from COVID-19 complications on Monday (Aug 16), the Ministry of Health (MOH) said on Wednesday.
The man, identified as Case 67560, is Singapore's ninth reported COVID-19 fatality this month.
He developed a cough on Aug 2 and was taken to Raffles Hospital a day later after suffering heart problems.
The man had a history of end-stage renal failure, ischaemic cardiomyopathy, hypertension and hyperlipidaemia, said MOH.
As of Wednesday, 46 people in Singapore have died from COVID-19 complications.
Singapore also reported 49 new locally transmitted COVID-19 infections as of noon on Wednesday, including 19 with no links to previous cases.
Twenty-three infections were linked to previous cases and had been placed on quarantine, said MOH. Another seven linked infections were detected through surveillance testing.
One of the new cases is an elderly person above the age of 70 who is unvaccinated and is at risk of serious illness, said MOH.
There were also four imported cases, taking Singapore's daily tally of new cases to 53.
SIX CASES IN CRITICAL CONDITION
A total of 402 cases were warded in hospital as of Wednesday. Six cases were in critical condition in the ICU and 26 cases of serious illness required oxygen supplementation, said MOH.
Of those who had fallen very ill, 27 were above the age of 60, of whom 22 were unvaccinated or partially vaccinated, said MOH.
"There is continuing evidence that almost all fully-vaccinated individuals do not suffer serious disease when infected, unless if they had underlying medical conditions that made them more susceptible," added the Health Ministry.
Over the last 28 days, the percentage of unvaccinated cases who became severely ill or died was 8.8 per cent, while that for the fully vaccinated was 1.5 per cent.
1 NEW CLUSTER
A new COVID-19 cluster centering around a patient identified as Case 68431 was reported by MOH on Wednesday.
Three cases were added to the cluster on Wednesday, taking the total to five cases. MOH did not provide more details on Case 68431 or the cluster.
The Westlite Juniper Dormitory cluster grew to 66 cases with the addition of a new infection.
One new case was also added to the cluster involving Sengkang Bus Interchange staff, which now has 20 cases in total.
The cluster at My First Skool at Block 54 Chin Swee Road grew to 38 infections, with 1 new case added.
Seven clusters were closed on Wednesday. There are currently 87 active COVID-19 clusters in Singapore. 
Overall, the number of new cases in the community has fallen from 448 cases in the week before to 316 cases in the past week, said MOH.
The number of unlinked cases in the community has also fallen from 125 cases in the week before to 94 cases in the past week.
The 7-day moving average number of all linked community cases and all unlinked community cases are 31.7 and 13.4 respectively.
77% OF POPULATION FULLY VACCINATED
As of Tuesday, more than 8.4 million doses of COVID-19 vaccines have been administered under the national vaccination programme, with 4,170,573 individuals having completed the full vaccination regimen.
In addition, 153,020 doses of other vaccines recognised in the World Health Organization's Emergency Use Listing have been administered, covering 84,172 individuals.
In total, 77 per cent of Singapore's population has completed their full vaccination regimen or received two doses of COVID-19 vaccines, while 82 per cent has received at least one dose.
COVID-19 MEASURES TO BE FURTHER EASED
Earlier this month, MOH announced that the easing of COVID-19 measures would take place in two steps - the first on Aug 10, and the second on Aug 19.
In a separate update on Wednesday night, MOH said that the local COVID-19 situation has remained stable since the first step of the easing of measures.
"Hence, as announced on Aug 6, we will further ease measures in the second step from Aug 19," said MOH.
From Thursday, up to 50 per cent of the workforce can return to workplaces. Social gatherings in workplaces will also be allowed. 
The attendance limit at live performances, worship services and cinemas will increase to 1,000 people if all are vaccinated. 
Attractions, cruises, museums and public libraries will also be able to double their operating capacity to 50 per cent.
Shopping malls and showrooms can have a higher occupancy limit, while conveyance tour groups can have up to 50 people.
UPDATE ON COMMUNITY SURVEILLANCE TESTING
MOH on Wednesday also provided an update on community surveillance testing operations at Chin Swee Road, Jalan Kukoh and Jurong West Central.
A total of 653 residents as well as owners and staff of commercial units at 52 and 53 Chin Swee Road were tested for COVID-19. Testing was concluded on Aug 15, with all individuals negative for the infection, said MOH.
Tests for 770 people at 3 and 9 Jalan Kukoh and Jalan Kukoh Food Centre also returned negative, with testing concluded on Aug 16.
At 695 Jurong West Central 1, a total of 480 individuals were found to be negative for COVID-19 infection after tests concluded on Aug 17, while six tested positive for COVID-19 infection.
As of Wednesday, Singapore has reported a total of 66,334 COVID-19 cases.