82-year-old man is 10th COVID-19 fatality in Singapore in August; 36 new locally transmitted cases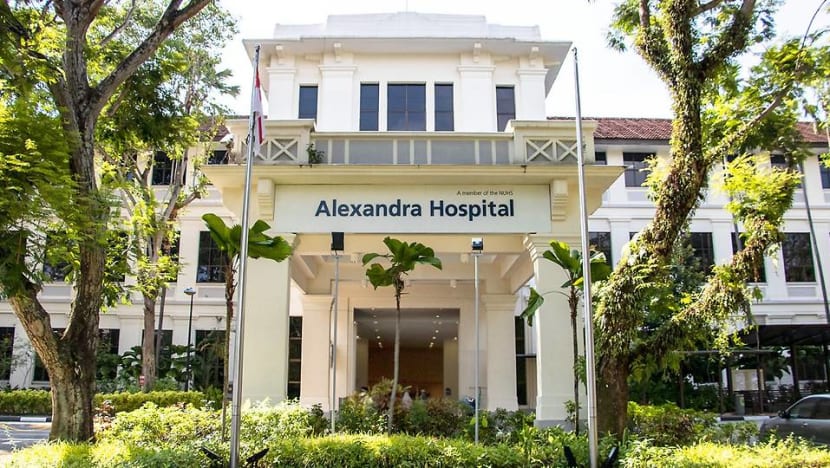 SINGAPORE: An 82-year-old Singaporean man died from COVID-19 complications on Thursday (Aug 19), said the Ministry of Health (MOH) on Friday.
Identified as Case 67178, he developed symptoms on Jul 30 and was admitted to Alexandra Hospital after testing positive for COVID-19 on Jul 31.
He had not been vaccinated against COVID-19 and had a history of ischaemic heart disease, myocardial infarction, cystic kidney disease and hypertension.
The man was Singapore's 10th COVID-19 fatality this month. A total of 47 people in Singapore have died from the coronavirus.
36 LOCALLY TRANSMITTED CASES
Singapore reported 36 new locally transmitted COVID-19 infections as of noon on Friday, including 14 with no links to previous cases.
Nineteen infections were linked to previous cases and had been placed in quarantine, said MOH in its daily update. Another three linked infections were detected through surveillance testing.
Among the new cases, two were people above the age of 70 who are unvaccinated or partially vaccinated, and at risk of serious illness, said MOH.
There were also four imported cases, who were placed on stay-home notice or isolated upon arrival. Three infections were detected upon arrival while one developed the illness during the stay-home notice or isolation period.
Singapore reported a total of 40 new COVID-19 cases on Friday.
2 NEW CLUSTERS
Two new COVID-19 clusters were identified by MOH, including one linked to FairPrice supermarket at Kallang Bahru with a total of four cases.
Another cluster linked to Case 68647 had three infections in its tally. No other details were provided about the cluster.
Two new cases were added to the Sengkang bus interchange staff cluster.
The following clusters had one additional infection each: Giant at 683 Hougang Avenue 8 with a total of eight cases, SAFRA Tampines with a total of 18 cases, Westlite Juniper Dormitory with a total of 71 cases and the cluster linked to Case 67343, which has a total of 42 infections.
Nine clusters were also closed on Friday. There are currently 77 active clusters in Singapore.
7 CASES IN CRITICAL CONDITION
A total of 380 cases were warded in hospital as of Friday. Seven patients were in critical condition in the intensive care unit and 27 cases of serious illness required oxygen supplementation, said MOH.
Of those who had fallen very ill, 27 were above the age of 60, of whom 23 were completely unvaccinated or partially vaccinated.
"There is continuing evidence that almost all fully-vaccinated individuals do not suffer serious disease when infected, unless if they had underlying medical conditions that made them more susceptible," the Health Ministry said. 
Over the last 28 days, the percentage of unvaccinated cases who became severely ill or died was 9.2 per cent, while that for that fully vaccinated is 1.7 per cent.
77% OF THE POPULATION FULLY VACCINATED
As of Thursday, more than 8.5 million doses of COVID-19 vaccines have been administered under the national vaccination programme, with 4,200,032 individuals having completed the full vaccination regimen.
In addition, 154,936 doses of other vaccines recognised in the World Health Organization's Emergency Use Listing have been administered, covering 84,281 individuals.
In total, 77 per cent of Singapore's population has completed their full vaccination regimen or received two doses of COVID-19 vaccines, while 82 per cent has received at least one dose.
TRENDS FOR LOCAL CASES
Overall, the number of new cases in the community has fallen from 380 cases in the week before to 281 cases in the past week, said MOH.
The number of unlinked cases in the community has also fallen from 99 cases in the week before to 84 cases in the past week.
SINGAPORE TO LAUNCH FIRST VACCINATED TRAVEL LANES
From Sep 8, vaccinated travellers departing Germany or Brunei will be allowed to enter Singapore without serving a stay-home notice.
However, they will be required to undergo multiple COVID-19 polymerase chain reaction (PCR) tests - a pre-departure test within 48 hours of the scheduled flight, an on-arrival test at Changi Airport, and post-arrival tests on days three and seven at a designated clinic in Singapore. 
Those who fail to complete the required tests may be charged under the Infectious Diseases Act. Those who do not comply may be issued a stay-home notice in a dedicated facility, authorities said.
The vaccinated travel lanes will be open to all travel purposes, whether for leisure, business or to visit family, said the Civil Aviation Authority of Singapore (CAAS). 
Travellers also do not need to follow a controlled itinerary or have a sponsor, but they must have remained in Singapore, Germany or Brunei in the last 21 consecutive days before they depart for Singapore.
They also must travel to Singapore on non-stop designated flights, which will only serve travellers on the vaccinated travel lanes, said CAAS in a press release. 
As of Friday, Singapore has reported a total of 66,406 COVID-19 cases.