2 more COVID-19 deaths in Singapore; 118 new locally transmitted cases as Bugis Junction cluster grows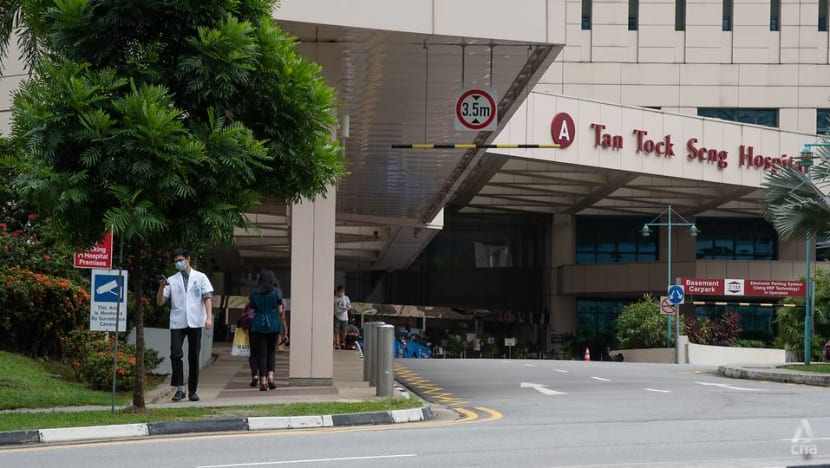 SINGAPORE: An elderly man and woman have died of COVID-19 complications, becoming the 14th and 15th deaths in August due to the coronavirus.
An 86-year-old Singaporean man who was partially vaccinated against COVID-19 died on Tuesday (Aug 24). He had a history of cancer, cardiomyopathy, chronic kidney disease, hypertension and hyperlipidaemia, said the Ministry of Health (MOH) on Wednesday.
The man, known as Case 66762, was admitted to Tan Tock Seng Hospital for an unrelated medical condition on Jul 1, and tested negative for COVID-19 "multiple times", said MOH. Another test taken on Jul 18 came back positive for COVID-19.
A 95-year-old Singaporean woman who died on Wednesday was the other fatality reported by MOH. She was not vaccinated and had a history of Alzheimer's disease.
The woman developed symptoms on Aug 5, and tested positive for COVID-19 on Aug 9 after being admitted to the National Centre for Infectious Diseases.
Singapore has reported a total of 52 deaths from the coronavirus.
118 NEW LOCALLY TRANSMITTED CASES
Singapore reported 118 new locally transmitted COVID-19 infections as of noon on Wednesday, including 26 linked to the cluster at North Coast Lodge dormitory in Woodlands.
Twenty-five of the new cases in the dorm cluster had earlier been placed on quarantine, said MOH. The dormitory cluster now has 112 infections.
Of the remaining 92 new locally transmitted infections, 19 were linked to previous cases and had been placed on quarantine. Another 44 linked infections were detected through surveillance testing.
Twenty-nine infections were not linked to previous cases.
Among the new cases, two were above the age of 70 who were unvaccinated or partially vaccinated, and are at risk of serious illness, said MOH.
This was Singapore's highest daily number of locally transmitted cases in more than three weeks, since 131 infections were reported on Jul 30.
There were also two imported cases reported on Wednesday, taking Singapore's daily case count to 120. 
As of Wednesday, Singapore has reported a total of 66,812 COVID-19 cases since the start of the pandemic.
BUGIS JUNCTION CLUSTER
On Wednesday, 38 more cases were added to the Bugis Junction cluster, bringing it to 61 infections. Fifty-one of them were people who work in the mall, of whom 46 are staff members at BHG department store. The remaining 10 were visitors to the mall.
Staff members who have been working in affected shops will be tested, while close contacts of cases will be quarantined, MOH said on Tuesday.
Free testing will also be extended to members of the public who visited shops or used the services or facilities there between Aug 17 and Aug 24.
The BHG department store at the mall will remain closed to the public until Aug 30, MOH said on Wednesday.
SELARANG HALFWAY HOUSE CLUSTER
Ten new cases were linked to the cluster at Selarang Halfway House, bringing it to 19 infections.
Of these, 17 cases were supervisees at the halfway house, while two were household or workplace contacts of supervisees.
MOH said all staff members of Selarang Halfway House and residents of the affected block have been tested for the virus, and all close contacts of cases and supervisees living in the block will be placed on quarantine.
As of Wednesday, there were 68 active clusters in Singapore.
CASES IN HOSPITAL
A total of 350 cases were in hospital. Seven cases were in critical condition in the intensive care unit and 19 cases of serious illness needed oxygen supplementation.
Of those who have fallen very ill, 21 were above the age of 60, of whom 17 were unvaccinated or partially vaccinated, said MOH.
"There is continuing evidence that almost all fully vaccinated individuals do not suffer serious disease when infected, unless if they had underlying medical conditions that made them more susceptible," added the Health Ministry.
VACCINATION RATE
As of Tuesday, Singapore has administered more than 8.6 million doses of vaccines under the national vaccination programme, covering more than 4.4 million people, of whom about 4.2 million have completed the full vaccination regimen.
In addition, 161,563 doses of other vaccines recognised in the World Health Organization's emergency use listing have been administered as of Tuesday, covering 85,242 individuals.
In total, 78 per cent of Singapore's population has completed their full regimen or received two doses of COVID-19 vaccines, and 82 per cent has received at least one dose.