All SIA, Scoot frontline staff based in Singapore required to be fully vaccinated against COVID-19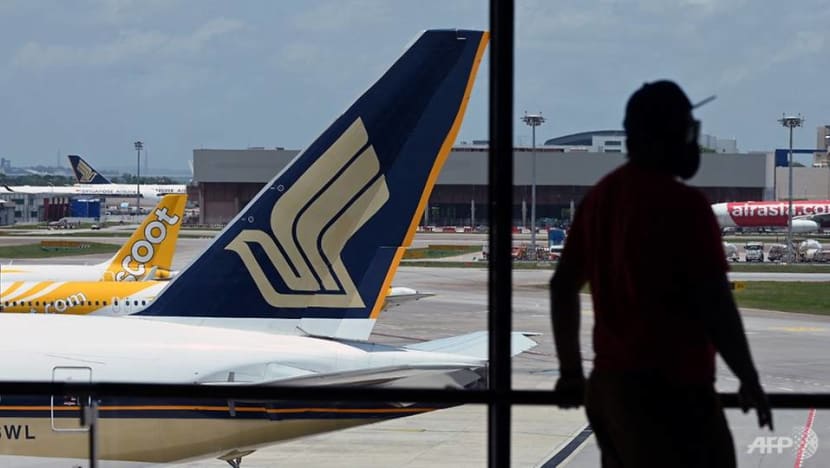 SINGAPORE: All Singapore-based Singapore Airlines (SIA) and Scoot frontline staff, including pilots and cabin crew, need to be vaccinated against COVID-19, a company spokesperson said on Wednesday (Aug 18).
In response to CNA's queries, an SIA spokesperson said that Singapore-based SIA frontline employees are required to be fully vaccinated by Sep 1, while such employees for Scoot must be fully vaccinated by Dec 1.
"This is in line with the prevailing advisory from Singapore's tripartite partners," added the spokesperson.
To date, all Singapore-based SIA Group frontline ground staff have been vaccinated, the spokesperson told CNA, adding that about 99 per cent of the group's active pilots and cabin crew have also been inoculated.
"The SIA Group strongly encourages all staff to be vaccinated against COVID-19, in line with the Singapore Government's prevailing guidelines and recommendations on COVID-19 vaccinations," said the spokesperson.
"The safety and well-being of our customers and staff, as well as safeguarding public health, is a priority for the SIA Group."
In an advisory on Jul 2, the Ministry of Manpower (MOM) said that employers should not make COVID-19 vaccination mandatory, in line with Singapore's national vaccination policy. 
But it added that there is a "small and exceptional number of employment settings" where some employees may be exposed to a higher risk of COVID-19 infection. Examples of such jobs or settings include aircrew, laboratory employees working on COVID-19 and frontline maritime employees. 
Employers may require COVID-19 vaccination as a company policy for these "higher risk employment settings", said MOM, adding that a key consideration is that these people work in an environment that exposes them to a "significantly higher risk" of COVID-19 than in the general community. 
If an employee declines to be vaccinated, MOM said employers should redeploy the worker "to another job with lower risk of COVID-19 infection".
This job must also be commensurate with the employee's experience and skills, as per existing redeployment policies within the organisation. 
"Employees who decline vaccination should not be penalised such as having their employment terminated on the ground of declining vaccination," added the ministry. 
Employers can "strongly encourage and facilitate" all their medically eligible employees to get vaccinated, such as by granting paid time-off to do so, said MOM. 
Jetstar Asia announced on Wednesday that all its employees will be required to be vaccinated against COVID-19 by Oct 1 as part of the airline's "commitment to safety".