COVID-19 patients above 18 who do not get required booster shots will have to foot own medical bills: MOH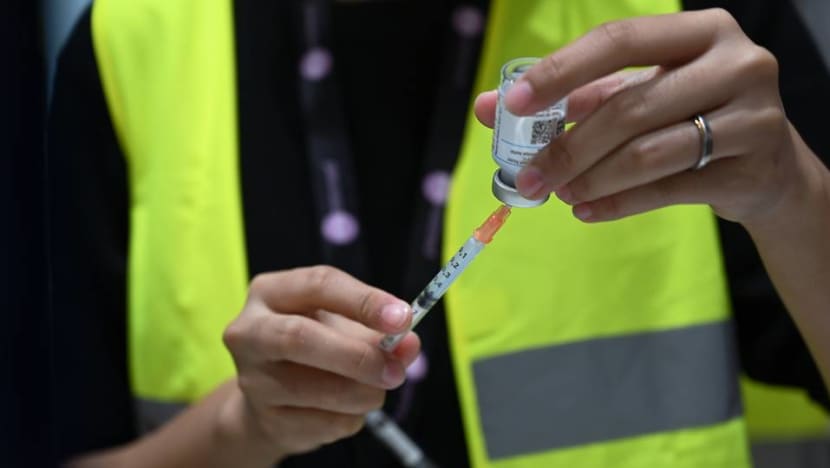 SINGAPORE: COVID-19 patients aged above 18 who do not get a booster jab within nine months from their last dose will have to foot their own medical bills, Parliamentary Secretary for Health Rahayu Mahzam said on Monday (Jan 10).
Currently, the "special treatment" of the Government fully covering the costs of COVID-19 medical treatment does not apply to those aged above 12 who remain unvaccinated "by choice", she said.
"This will also be the case for individuals aged above 18 who do not come forward for their booster within 270 days or nine months from their last dose,  she said.
From Feb 14, those aged 18 and above will have to take a booster shot within 270 days of completing their primary vaccination series in order to maintain a fully vaccinated status against COVID-19.
Ms Rahayu spoke about medical bills as she reiterated the importance of vaccination in response to NCMP Hazel Poa (PSP) who filed an adjournment motion on vaccination-differentiated safe management measures.
LIVELIHOODS OF UNVACCINATED EMPLOYEES "AT RISK": HAZEL POA
Ms Poa said that she was "particularly disturbed" by the latest vaccination-differentiated measures which state that from Jan 15, unvaccinated workers, barring those medically ineligible, will not be able to return to the workplace even with a negative pre-event test. The move puts the livelihoods of unvaccinated employees "at risk", the Non-Constituency Member of Parliament said.
"The new measure is essentially a licence to terminate," Ms Poa said.
She added that while she understood that the Government was concerned about the health of the unvaccinated employees, such employees "must have strong reasons based on their own individual circumstances".
"Harbouring doubts about vaccination is not unreasonable. When faced with a situation that is relatively new and where there are many gaps in our knowledge and information, it is always a good idea to keep an open mind," she said.
Ms Poa asked for the breakdown of unvaccinated employees by age and industry and the number of those expected to lose their jobs.
"Has the Government studied the impact on these 52,000 unvaccinated employees and an unknown number of unvaccinated self-employed person before making its decision?" she asked, referring to a figure given the Ministry of Health on Dec 19.
Measures that threaten livelihoods "should never be taken lightly", she added.
48,000 UNVACCINATED EMPLOYEES
Ms Rahayu said that the move had been supported by the tripartite partners, who "recognised the public health imperative of vaccination and the urgency to sustain business activity to protect livelihoods".
"A fully vaccinated workforce would be able to operate more safely and sustainably," she said.
Ms Rahayu also provided updates on the number of unvaccinated employees. As of Jan 2, 48,000 of them had not taken any vaccine dose, a drop from the 52,000 figure given on Dec 19.
A third, or 16,000 of them are from the 30 to 39 age group, she said.
She added that employees who are certified medically ineligible for vaccines under the national vaccination programme are allowed to return to the workplace, given that they constitute only 0.3 per cent of unvaccinated workers, a "very small proportion".
In response to another concern raised by Ms Poa, Ms Rahayu said that with regard to extending vaccination-differentiated measures  to children in community, public, pre-school and school settings, there are presently no plans to do so for those aged 12 years and below.
The focus at this time is to ensure children are well-protected against COVID-19, she said.
"We will periodically review our policies as the extension of the national COVID-19 vaccination programme to children aged five to 11 progresses," she said.