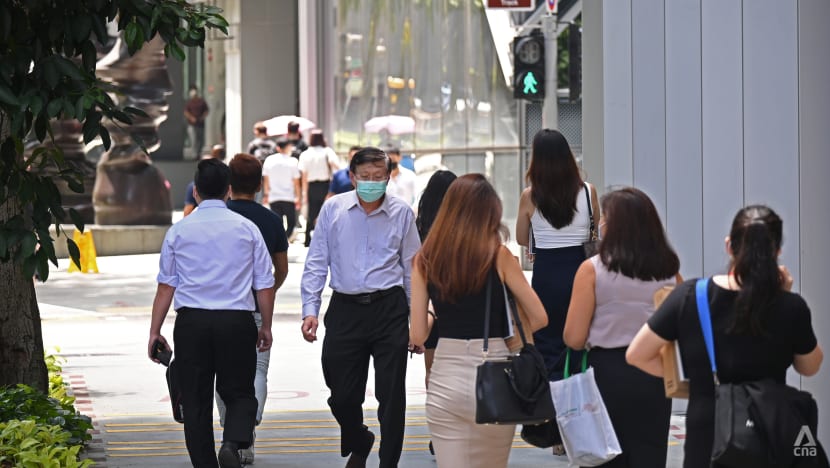 SINGAPORE: Public officers in Singapore who choose to remain unvaccinated against COVID-19, despite being medically eligible, may be placed on unpaid leave as a last resort, said the Public Service Division (PSD). 
This comes after the Ministry of Health's announcement on Oct 23 that only fully vaccinated employees – or those who recovered from COVID-19 within the past 270 days – will be allowed to return to workplaces from next year.
Responding to queries from CNA, a PSD spokesperson said that from Jan 1, it "will do its best" to allow unvaccinated officers to work from home if the job allows.
These officers may otherwise be redeployed to other work that can be performed from home, if such jobs are available, with remuneration "commensurate with the responsibilities of the alternative jobs", the spokesperson added. 
"If an officer chooses not to be vaccinated even though he is medically eligible for vaccination, and if he cannot be redeployed, we may place the person on no-pay leave as a last resort or allow the contract to lapse with no further renewal." 
This is largely in line with the measures outlined last month by the Manpower and Health ministries, together with the National Trades Union Congress and the Singapore National Employers Federation.
According to its website, Singapore's public service employs about 153,000 people across 16 ministries and more than 50 statutory boards. 
About 98 per cent have already been fully vaccinated against COVID-19, the PSD said. It will "strongly encourage" the remaining 2 per cent – comprising about 3,000 officers – to get vaccinated to protect themselves and others. 
Only a "small proportion" are medically ineligible for the mRNA vaccines, PSD said, referring to the Pfizer-BioNTech and Moderna COVID-19 vaccines.
These officers should get vaccinated with a non-mRNA vaccine under the national vaccination programme, which now offers Sinovac, it said. 
ENCOURAGING WORKERS TO GET THE VACCINE
Other employers also said they were encouraging their workers to get vaccinated, including UOB, which said 99 per cent of its 9,000 employees in Singapore had been vaccinated. 
"For the remaining 1 per cent, we are working with them to understand their situation," said a spokesperson for the bank.
"When the new arrangements come into force in 2022, we will require them to follow the latest advice on regular testing and workplace requirements," the spokesperson added.  
Supermarket chain FairPrice – which employs about 13,000 people here – did not say how many of its workers were already vaccinated, but noted it encouraged all staff to be vaccinated to better protect themselves against the coronavirus. 
"To allay any concerns as well as to address any queries that staff may have, we invite health professionals to conduct interactive online talks so that staff are better informed on the benefits of vaccination and empowered to make an informed choice," it said. 
FairPrice did not specify the actions it would take when mandatory workplace vaccination kicks in next year, but said it would "adopt the measures and guidelines implemented by the authorities while ensuring we protect the interests and welfare of our staff".
E-commerce giant Amazon – which employs about 2,000 full-time and part-time workers in Singapore – said it provides a cash benefit to "support hourly frontline employees and associates when they go off-site for COVID vaccination".
For staff who choose to remain unvaccinated, the company said it would "review the situation and workplace options taking into consideration local government guidance".
"Our thinking is predicated on what we believe will be most beneficial for customers, while also trying to give employees more flexibility in their work environment and lives," it said.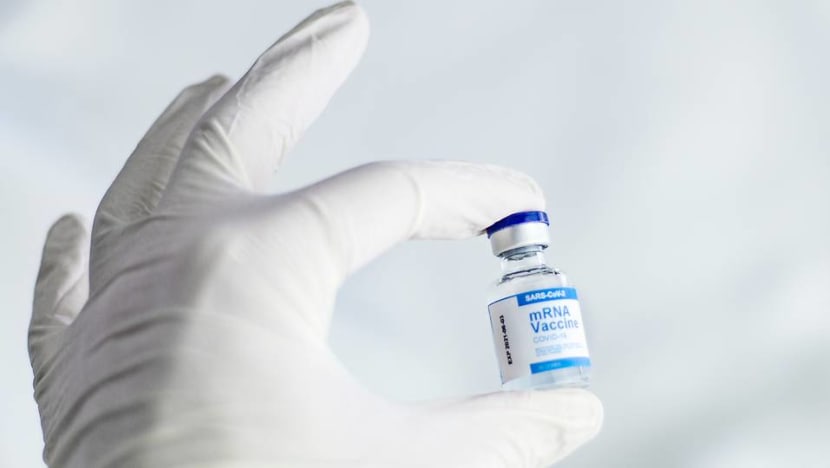 CAN A COMPANY FIRE UNVACCINATED STAFF? 
A Manpower Ministry advisory issued in October stated that unvaccinated employees whose work cannot be performed at home may have their employment terminated, with a notice period, as a last resort. 
"If termination of employment is due to employees' inability to be at the workplace to perform their contracted work, such termination of employment would not be considered as wrongful dismissal," it read. 
Lawyer Amarjit Kaur, who specialises in employment issues, said this marked a shift from the previous advisory, which stated that employers should not penalise, terminate or threaten to terminate employees who decline to be vaccinated against COVID-19.
"This shift is demonstrative of the stronger stance being taken towards individuals who elect not to get vaccinated without being medically ineligible, in the push to get as much of the population vaccinated as possible, without imposing mandatory vaccination," said the partner at Withers KhattarWong. 
Ms Kaur noted the advisory stops shy of allowing companies to outright fire employees for not getting vaccinated, though it may effectively have a similar impact.
"Given that the Singapore Government itself has stopped shy of making vaccination mandatory, it is questionable if companies may directly enforce a vaccination mandate and terminate outright based on vaccination status alone," she said. 
But lawyer Goh Seow Hui said such suspensions or terminations would be justifiable to protect workplace safety and health, since the Government has effectively shifted to a "no jab, no job" approach. 
"In my view, safeguarding workplace safety and health is a strong ground for enforcement of a vaccine mandate and should override individual preferences/beliefs," said Ms Goh, who is a partner at law firm Bird & Bird. 
Though countries such as the United States have seen workers file lawsuits against companies that require them to be vaccinated, such claims are unlikely to succeed here, say lawyers. 
Ms Goh said the decision to suspend or terminate workers based on their unwillingness to get vaccinated cannot be described as "arbitrary or discriminatory" since it would be justifiable on workplace safety and health grounds.
She noted in most cases, unvaccinated employees would have had the opportunity to get vaccinated or had been accommodated by being allowed to work from home.
Ms Kaur pointed out the advisory allows employers to terminate an unvaccinated employee on account of his or her inability to be at the workplace to perform their contracted work. 
"Unless the unvaccinated employee is able to demonstrate extenuating circumstances or that the employer somehow exercised its discretion to deal with unvaccinated employees capriciously or in an otherwise unwarranted manner, it is unlikely that such an employee would be entitled to legal recourse against his employer," she said.