SINGAPORE: He was there for a mere 15 to 20 minutes, but the fans who turned up to see Cristiano Ronaldo at the Singapore Botanic Gardens on Friday (Jun 2) afternoon were rewarded with a glimpse of their star up close and personal.
The football superstar was surrounded by fans who ran alongside his buggy as he rode into the Botanic Gardens.
A lucky few managed to get him to autograph their jerseys.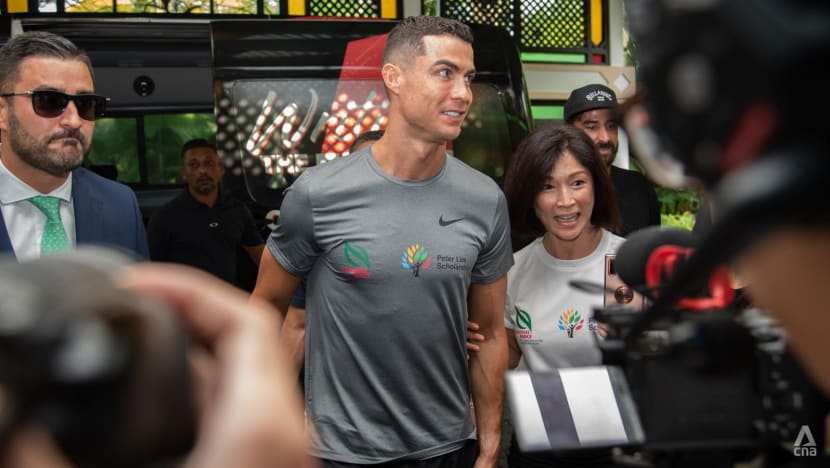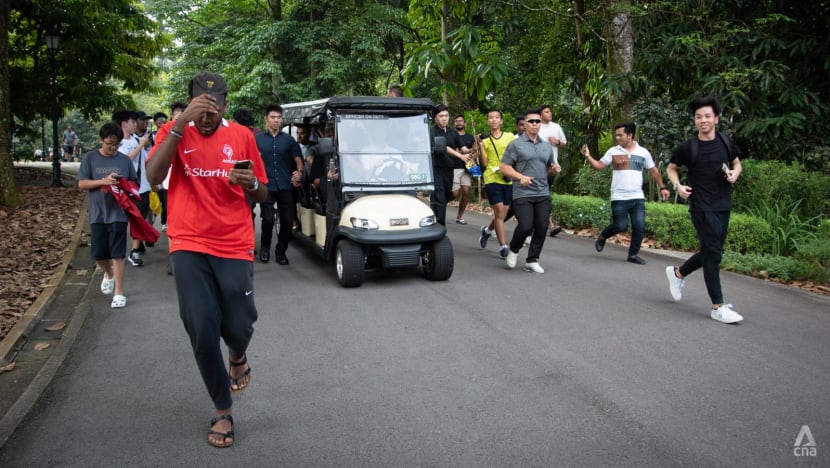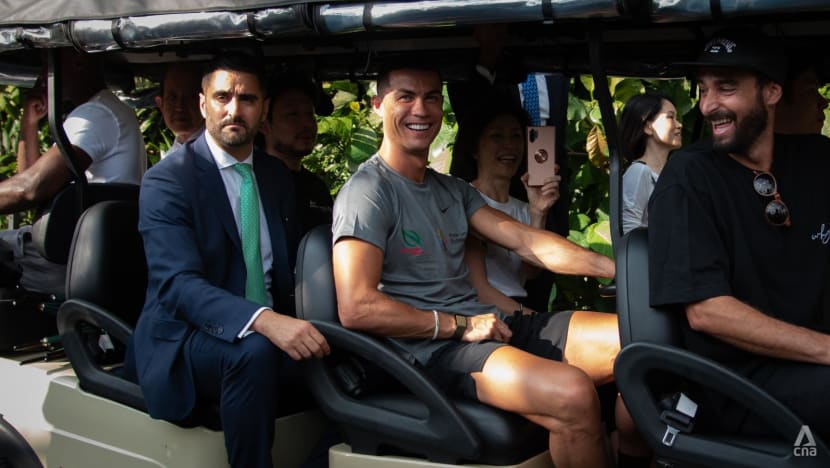 The five-time Ballon d'Or winner is in Singapore to support a series of youth scholarships established by his long-time friend and philanthropist Peter Lim.
These include the NParks-Peter Lim Scholarship, which is meant to help less privileged youths pursue their interests, develop their skills and build capability in the landscaping, horticulture, ecology, veterinary and animal science sectors.
At the Singapore Botanic Gardens on Friday, the scholarship recipients, who are from the Institute of Technical Education, gathered with Ronaldo for a group photo.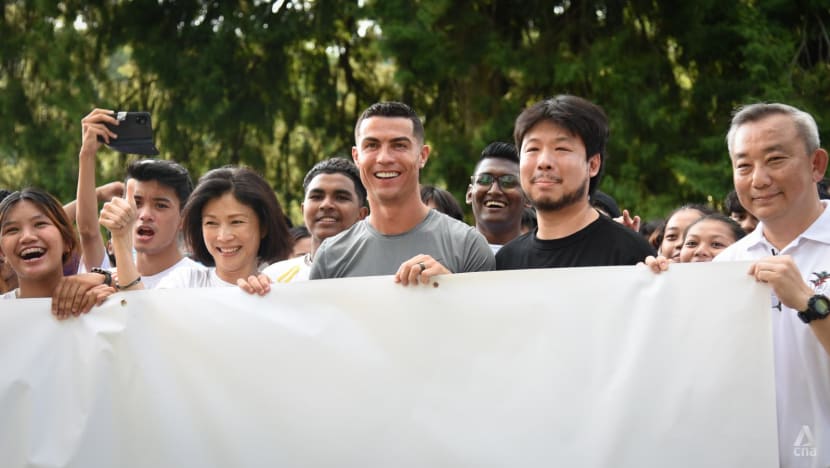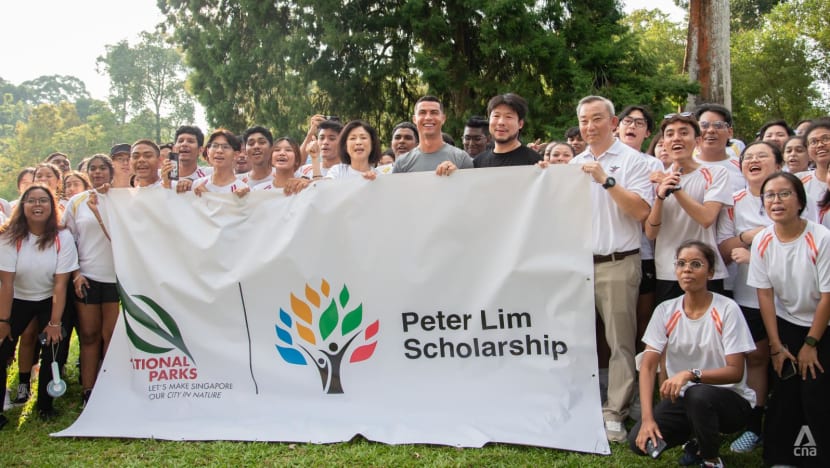 On Saturday, the Portuguese forward will meet about 1,000 youths in support of the Singapore Olympic Foundation (SOF)-Peter Lim Scholarship.
This is Ronaldo's fourth visit to Singapore in the last 10 years and his first since the COVID-19 pandemic.