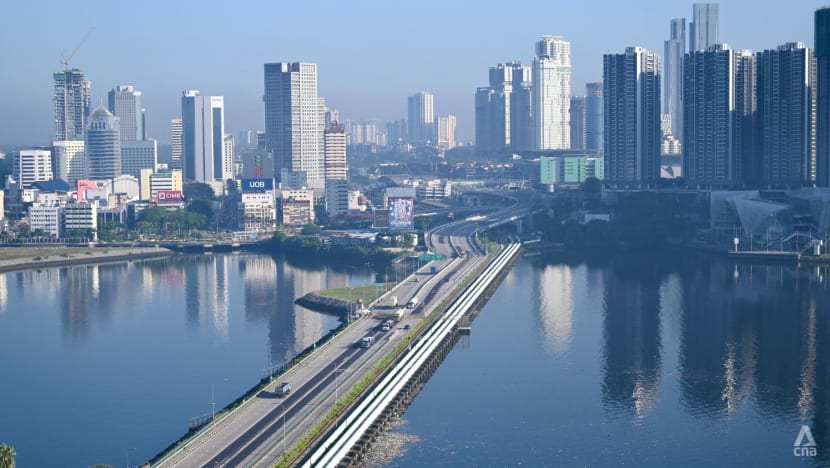 SINGAPORE: Cross-border bus and taxi services between Singapore and Malaysia will resume from May 1, about two years after operations were suspended due to the COVID-19 pandemic. 
This follows the reopening of Singapore and Malaysia land borders for fully vaccinated travellers earlier this month.
The Ministry of Health (MOH) on Friday (Apr 22) said that the Land Transport Authority (LTA), together with the public transport operators, will resume the operation of the bus services.
Cross-border bus services between Singapore and Johor Bahru that will be reinstated include Services 160, 170 and 170X operated by SBS Transit, Service 950 operated by SMRT Buses, and Services TS1, TS3, TS6 and TS8 operated by Transtar Travel.
"Since the start of April 2022, bus operators have been recruiting, redeploying and training their drivers and conducting route familiarisation after a two-year hiatus. These services have not been operating since March 2020," said LTA in a separate press release.
The operating hours of Services 160, 170, 170X and 950 will be the same as pre-COVID, and these services will run between 5.20am and 12.30am, said LTA. 
The frequency of the bus services will also be similar. 
Services 160, 170 and 950 will operate at intervals of up to 20 minutes during peak hours and intervals of up to 25 minutes during off-peak hours, while Service 170X will operate at intervals of up to nine minutes during peak hours and up to 17 minutes during off-peak hours.
Commuters can also check LTA's MyTransport.SG app or operators' websites for bus operating hours and arrival timings, LTA added.
With the resumption of these bus services, the existing Vaccinated Travel Bus Services operated by Transtar Travel and Handal Indah will cease on the same day.
Taxi operations will also resume from May 1.
Commuters travelling to Johor can either board a taxi at the Queen Street taxi terminal or book one through taxi companies with licensed cross-border taxi drivers.
"The Land Transport Authority is also working closely with its Malaysia counterpart Agensi Pengangkutan Awam Darat (APAD) to resume cross-border taxi services," said LTA.
"All travellers are reminded to comply with travel requirements of Singapore and Malaysia to ensure smooth immigration clearance. "
In a Facebook post on Friday, Minister for Transport S Iswaran sought patience and understanding from Singaporeans and travellers.
"Our partners in air, land and sea transport are working hard to scale up their manpower and operations to manage higher traveller volumes, especially during the upcoming May Day-Hari Raya Puasa long weekend, and the June school holidays," he said.
"As we continue to reopen our borders to secure our position as a global aviation hub, we will closely monitor the local and global public health situation and remain ready to reinstate tighter public health measures when necessary, in consultation with the Ministry of Health."
Mr Iswaran also urged all Singaporeans and residents to closely track the COVID-19 situation in the countries and regions they are visiting, to be well-informed and updated on the latest public health and border measures, and to plan ahead for contingencies.
Watch the full news conference, including the Q&A session with journalists: