Daily round-up, Aug 12: Tradenation couple charged; Singapore man gets life sentence for Newcastle murder; J&J to stop selling talc baby powder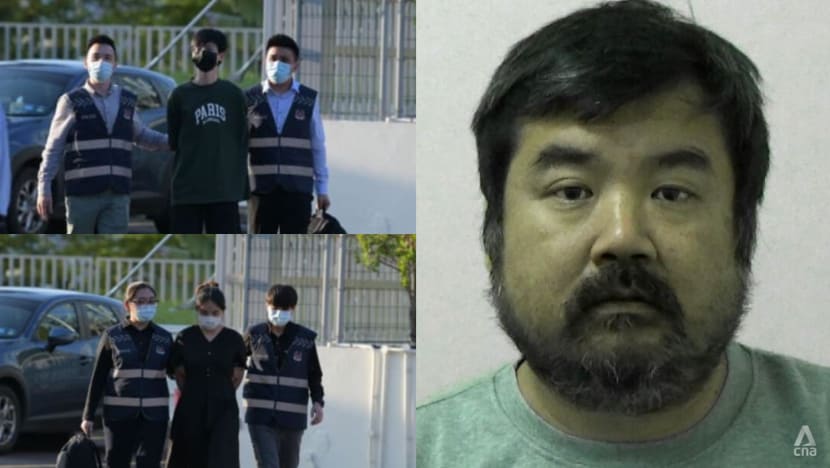 Let's get you up to speed with the day's stories.
The couple at the centre of an alleged multi-million-dollar luxury goods scam has been charged in court.
Pi Jiapeng, 26, and Siriwipa Pansuk, 27, had been on the run for five weeks, before being arrested in Malaysia and handed over to Singapore police.
Speaking to the court, Pi said it was "not right" for them to have fled the country and that he and his wife were "facing a lot of death threats and pressure" at the time.
Fong Soong Hert was sentenced to life in prison for murdering his wife, Pek Ying Ling, while they were on holiday in Newcastle.
The minimum sentence in the UK for murder, and the judge ruled that Fong must serve 12-and-a-half years in prison before being considered for parole.
Johnson & Johnson will stop selling talc-based baby powder globally in 2023, more than two years after it ended US sales of the product. 
Instead, all its baby powder will be cornstarch-based.
The drugmaker faces about 38,000 lawsuits claiming its talc products caused cancer.
It denies the allegations, saying decades of testing and regulatory approvals show talc is safe and asbestos-free. 
Homebuyers in China are boycotting mortgage payments over fears their properties will not be completed by cash-strapped developers.
Chinese authorities launched a crackdown on excessive debt in 2020, squeezing financing options for property sector giants as they struggled to make repayments and restructure mountains of debt.
Analysts estimate that Chinese developers have only delivered around 60 per cent of homes they pre-sold between 2013 and 2020.
The crisis has left homebuyers in limbo and saddled with hundreds of thousands of dollars of debt.
And with housing and job woes growing, more Chinese citizens are thinking of an exit option, Hong Kong Baptist University's Yew Wei Lit writes in this commentary.
"To me, the pandemic has brought home to many of us that the people that we look down on, we pay very poorly, we disrespect, are essential to our security and welfare," Ambassador-at-Large Professor Tommy Koh said in a Heart of the Matter podcast on the conversations Singapore needs to have as it faces a post-pandemic future.
"We need to take better care of these people," he said.
Listen to the podcast to hear the unfiltered views of three generations of Singaporeans, including that of Prof Koh.