DBS, UOB temporarily remove fixed rate home loans amid ongoing review
Banks have been making revisions to their home loan rates this year as global central banks embark on a rate-hike race to tame inflation.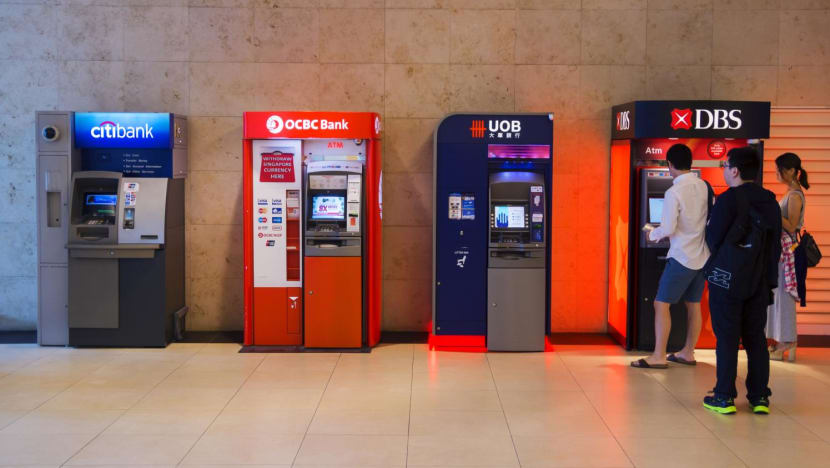 SINGAPORE: At least two Singapore banks – DBS and UOB – have temporarily stopped offering fixed rate home loans as of Friday (Sep 23).
DBS, Singapore's largest lender, has removed fixed rate home loans from its website. CNA understands that the local bank is currently reviewing its rates.
UOB said in response to queries that amid a rising rate environment, it is reviewing its fixed rate offerings and will be ceasing its existing two-year and three-year packages.
The US Federal Reserve announced a 75-basis-point increase in its benchmark federal-funds rate on Wednesday, mirroring similarly hefty increases in June and July. 
Lenders have been making revisions to their home loan rates this year, as global central banks embark on a rate-hike race to tame inflation.
Fixed rate packages have seen bigger adjustments. Some foreign banks suspended fixed rate options earlier in the year due to the rising cost of funds.
DBS was previously offering two-year and three-year mortgage loans that carried a fixed rate of 2.75 per annum.
The bank still has floating rate home loans – pegged to either the benchmark Singapore Overnight Rate Average (SORA) or the bank's six-month average fixed deposit rate – with the lending margins unchanged since its last revision in June.
Likewise, UOB continues to offer a floating rate package that is pegged to the three-month compounded SORA plus a margin of 1 per cent, with a two-year lock-in. It also has an ongoing promotion where new customers get to enjoy the floating rate package at a lower margin of 0.7 per cent for the first two years.
"We are continuously monitoring market conditions and will review our home loan packages to ensure they remain competitive and have a range of options to meet the unique needs of homeowners," said the spokesperson.
"As buying a property is a long-term commitment and a big-ticket item, homeowners should be aware of the costs, risks and the terms of their home loan. We strongly encourage homeowners to speak with their banks as early as possible to better understand how changes in interest rates will affect their home loans, the steps they can take to mitigate any adverse risk and select a loan package that best suits his or her situation."
Over at OCBC, mortgage offerings seem to be left untouched as of Friday noon.
The bank still offers a two-year fixed rate package at 2.98 per cent per annum, alongside floating rate packages pegged to the one-month or three-month compounded SORA plus a per-annum lending margin of 0.98 per cent.
"We review our mortgage pricing regularly and ensure that our pricing packages remain competitive. As interest rates are now on the increasing trend, we advise consumers to review their affordability before committing to their home purchase," said the bank's head of consumer secured lending Phang Lah Hwa.
PropertyGuru Group's vice-president of PropertyGuru Finance Paul Wee said banks in Singapore "seem to be treading carefully" around their fixed rate packages and are opting for a "wait-and-see" approach.
"Existing packages are now scheduled to be taken off the shelf, with no replacement packages yet. Floating rate packages are still being maintained," he added.
The latest announcement by the US Fed marks its fifth rate hike this year, with further increases likely to rein in decades-high inflation. 
"The recent rate hike was expected, as the Fed had signalled that they are going to continue being hawkish until the inflation numbers turn and start trending down," said Mr Wee.
Rate hikes by the Fed will translate into upward pressure on interest rates in Singapore, given how Singapore is an "interest-rate taker", experts have said.
For example, the three-month compounded SORA has risen from 0.1949 at the start of the year to 1.9009 as of Sep 23.
"With further upward adjustments in short-term Singapore-dollar interest rates to keep pace with the hawkish Fed, there could be more pressure emerging on property mortgage rates and refinancing costs for corporates going out into year-end and into early 2023," said OCBC's chief economist and head of treasury research and strategy Selena Ling.