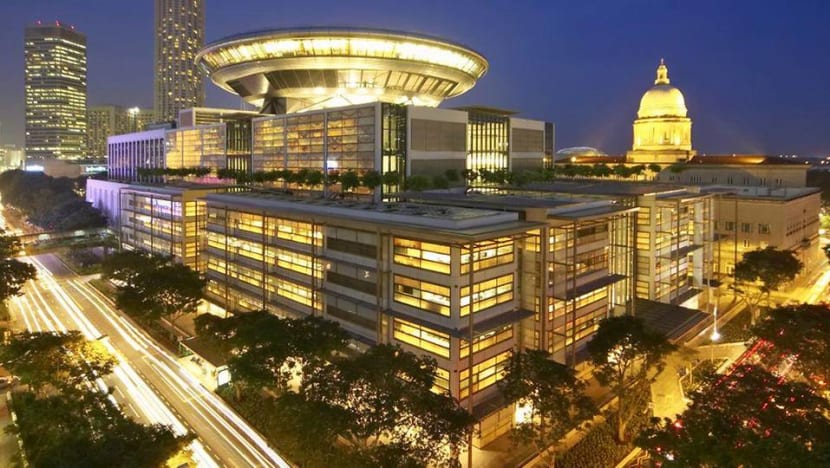 SINGAPORE: The Court of Appeal on Thursday (Jul 21) dismissed an eleventh hour bid by a convicted drug trafficker against his death sentence, one day before it is due to be carried out.
Nazeri Lajim, 64, was convicted in 2017 of possessing not less than 33.39g of diamorphine for the purpose of trafficking and sentenced to the mandatory death penalty.
He previously lost an appeal against his conviction and sentence in 2018, and an application to review his appeal in 2021.
He was one of 17 death row inmates who sought a declaration that the Attorney-General discriminated against them as Malays in prosecuting them for capital drug offences. This was dismissed by a High Court judge last December.
Thursday's hearing was an appeal against another High Court judge's decision to dismiss Nazeri's application to commence judicial review proceedings against the Attorney-General.
In that application, Nazeri sought a declaration that his capital charge was "arbitrarily imposed" and breached his constitutional rights, and a prohibition order or stay of execution of his death penalty pending court proceedings.
He referred to cases of other offenders initially charged with trafficking drugs above the capital threshold, but who then had their charges reduced to non-capital offences, and argued that his prosecution was unconstitutional.
Nazeri, who was unrepresented, asked for an adjournment of one to two weeks to appoint a lawyer for his case, saying that he was not highly educated and not versed in legal matters.
"This is to give me a sense of relief," he told Justices Andrew Phang, Tay Yong Kwang and Belinda Ang through a Malay interpreter.
He also asked the court for compassion, informing the judges that he has a big family including 10 siblings, some of whom had not seen him yet.
The judges in turn questioned Nazeri about who helped him with his written submissions to the Court of Appeal, which contained legal citations. He told them he received help from fellow inmates.
Senior State Counsel Anandan Bala and State Counsels Chan Yi Cheng and Rimplejit Kaur argued that Nazeri's appeal was without merit and an example of "drip-feeding" applications to prevent the law from taking its course.
"The applicant's only contention appears to be that all offenders charged with trafficking drugs above the capital threshold belong to the same class of offenders and should be treated similarly," they said in earlier submissions.
"Therefore, where the charged is reduced to a non-capital offence for one offender, it must necessarily be reduced for all offenders. This is hopelessly flawed."
Delivering the decision on behalf of his fellow judges, Justice Phang said that Nazeri's application was "entirely devoid of factual basis" and dismissed it as an abuse of the court's process.
The Court of Appeal held that the Attorney-General can consider a myriad of factors when deciding what charges to bring against an offender, beyond the amount of drugs possessed.
These factors may include whether there is sufficient evidence against the offender, the offender's personal circumstances, willingness to testify against the co-accused and other "policy factors".
Such factors may even justify situations where offenders involved in the same criminal enterprise are prosecuted differently, said the Court of Appeal.
Affirming the decision made by the judge below, Justice Phang said: "There is simply 'no substratum of fact to support a real possibility of relief being granted'."
He added that no adjournment would be granted for Nazeri to find counsel because legal assistance would not give "factual substratum" to a case that had none to begin with.
"There must come a point in time that the appellant accepts the consequences of his actions," said the judge.