Need to equip Singaporeans with in-demand skills as uncertainties shake job market: Tan See Leng
Workers themselves have to put in the effort to reskill and keep up to date with the latest industry trends, said the Manpower Minister.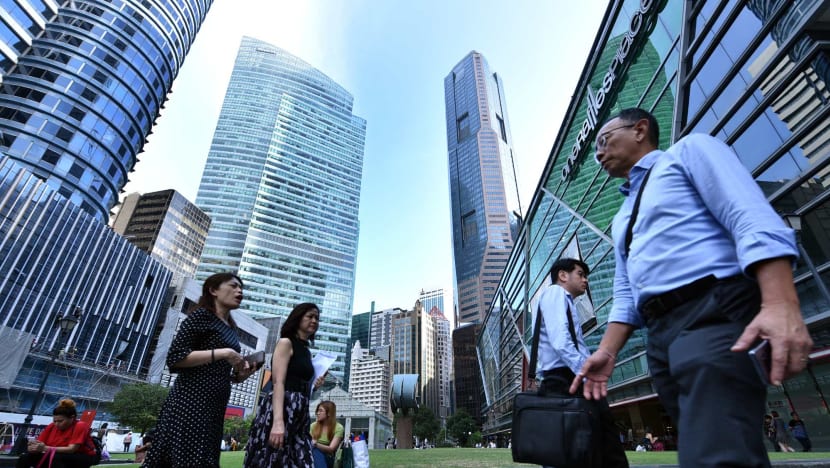 SINGAPORE: There is a pressing need to equip Singaporeans with the necessary skills to compete on a global scale, as shortening economic cycles and increasing market volatility bring about more frequent employment shocks.
This comes as the world faces rising uncertainties, from geopolitical tensions to inflationary pressures, said Manpower Minister Tan See Leng on Wednesday (Nov 2).
"We have got to then invest significantly into our own local people, to help them upskill," said Dr Tan, adding that Singapore also has to bring in leading global firms and top talent from abroad to plug the current gaps. 
A concerted tripartite effort is needed to help workers stay ahead of the game, Dr Tan told Channel 5's News Tonight. 
HELPING WORKERS STAY AHEAD
Workers have to take charge of their own career journey, including having the desire to refresh their skills and keep up-to-date with new developments, he said. 
Businesses too, are encouraged to focus on their long-term transformation plans, including adopting innovations and digitalising their work processes, so they are more resilient to changes. 
They would also need to invest in their workforce, said Dr Tan, so that the workers can continue staying on top of their craft. 
"We urge companies to really consider diversifying their non-resident workforce, focusing on building up the Singapore core, and... making sure that (our people) reskill and upskill."
Meanwhile, the government can help them to understand industry trends, uncover new growth areas, and foresee potential disruptions, said Dr Tan. 
"It's a matter of how we support them, investing in people, making sure that they're always ready, and walking every step with them."
CREATING GOOD JOBS FOR SINGAPOREANS
Dr Tan said building a strong economy is essential to create good jobs for Singaporeans. 
Over the years, the country has identified promising sectors such as fintech and artificial intelligence. 
Singapore is also looking at ways to better support those who are unemployed, but the aim is still to help as many of them bounce back into a job.
Singapore's labour market continued to improve in the third quarter of this year, according to estimates released by the Ministry of Manpower (MOM) on Oct 28. 
The country's total employment - excluding migrant domestic workers - grew by 75,600. 
However, unemployment rates and retrenchments also rose in the third quarter.
After falling to a six-year low in August this year, unemployment rates edged up slightly in September to 2 per cent overall, 2.9 per cent for residents and 3.1 per cent for citizens. MOM said that the rates were within the pre-COVID-19 range.
While retrenchments also increased, the figure was lower than the pre-pandemic quarterly average.
At a dialogue under the Forward Singapore initiative on Wednesday, Dr Tan said: "We are now looking very carefully at how to provide better support to displaced workers. 
"And we will be managing it in the many weeks ahead, how to structure this carefully, because this is a fine balancing act."