VTL country Denmark imposes quarantine for travellers from Singapore following recent removal from EU list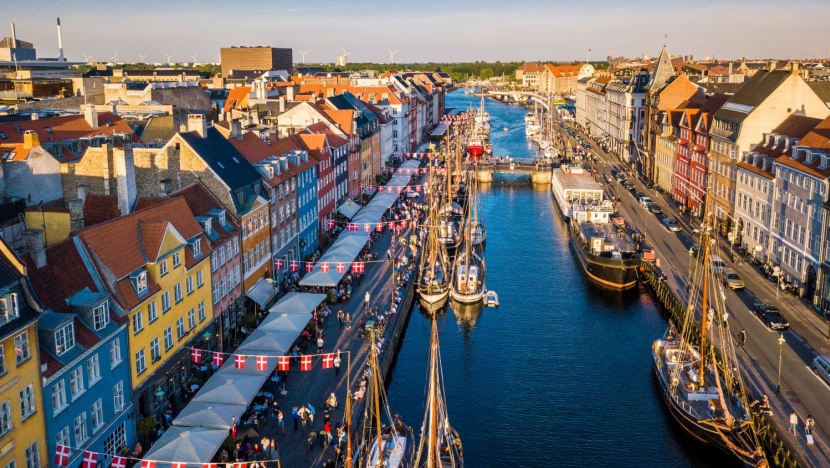 SINGAPORE: Travellers from Singapore will now have to serve at least four days' quarantine in Denmark, after Singapore was recently removed from a European Union list of countries for which travel restrictions should be lifted.
On Tuesday (Nov 9), the EU list, which is reviewed every two weeks, was updated to exclude Singapore and Ukraine. The list states that the criteria for being listed takes into account the other country's "epidemiological situation and overall response to COVID-19".
The list is not legally binding and EU member states are allowed to adjust their own restrictions for incoming travellers.
In a Facebook post on Wednesday, the Embassy of Denmark in Singapore said Singapore was "now considered a high risk country for travel to Europe".
According to the post, with the exception of certain groups such as Danish citizens "who are fully vaccinated regardless of where", all travellers from Singapore must be tested upon arrival and self-isolate for 10 days. If a negative polymerase chain reaction (PCR) test result is produced, the isolation will end on day 4.
This applies to all travellers regardless of vaccination status as Denmark does not recognise Singapore's vaccination certificate.
Responding to CNA's queries, Singapore Airlines said that affected customers can rebook their flights or request a refund at no additional charge.
Customers can use the airline's assistance request form if they booked directly from Singapore Airlines, or contact the travel agency or partner airline if bookings were made through them.
Fully vaccinated travellers from vaccinated travel lane (VTL) countries in the EU will continue to be allowed to enter Singapore without quarantine, director of air transport at the Civil Aviation Authority of Singapore (CAAS) Daniel Ng said on Thursday night in response to CNA's queries.
"Travellers from Singapore to these countries may however be subject to additional entry requirements," Mr Ng said, advising travellers from Singapore to check the entry requirements as they may vary across countries.
Mr Ng added that under the VTL scheme, Singapore can review and adjust conditions for entry to the country to "facilitate travel while safeguarding public health and safety".
"The countries which Singapore has launched VTL for likewise have the flexibility to determine and adjust their respective border measures to take into account the COVID-19 situation," he said.
VACCINATED TRAVEL LANE
Denmark was one of several European countries recently added to Singapore's VTL scheme. The scheme allows quarantine-free travel for those flying into Singapore via designated VTL flights.
Other conditions include travellers being fully vaccinated and a minimum stay of 14 consecutive days in one or more of the VTL countries before departure to Singapore.
As of Thursday, Denmark remains on the list of countries under the VTL scheme.
The scheme currently contains 12 countries, which will go up to 13 when it is extended to South Korea on Nov 15. Malaysia, Finland and Sweden will also be added to the VTL scheme later this month.
Singapore reported 3,481 new COVID-19 cases on Wednesday for a total of 227,681 infections since the start of the pandemic.