Authorities investigating after woman goes blind from dermal filler treatment
This is the first adverse event report for blindness resulting from dermal fillers in Singapore, says the Health Sciences Authority.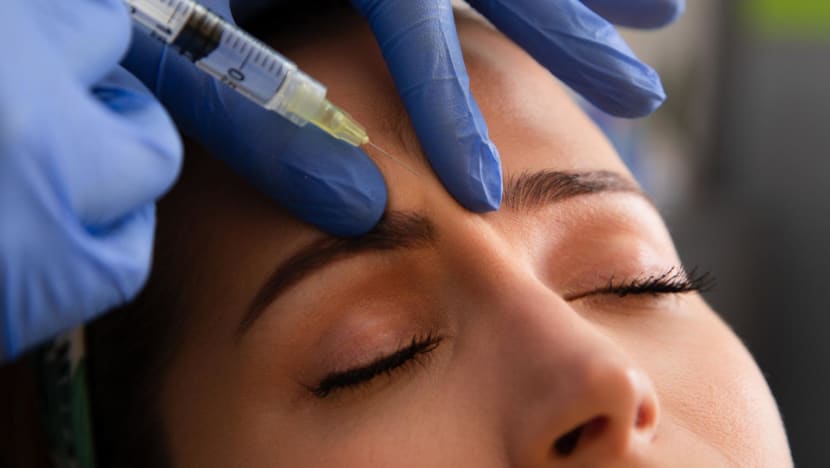 SINGAPORE: The Ministry of Health (MOH) and Health Sciences Authority (HSA) are looking into a case of a woman going blind after being administered with dermal fillers. 
In response to CNA's queries, the ministry said on Saturday (Sep 16) it could not provide further details as investigations are ongoing. 
The incident, which occurred in July, is the first local adverse event report for blindness resulting from dermal fillers, HSA said in response to queries from CNA on Tuesday. 
Dermal fillers are classified by the HSA as Class D medical devices - the highest-risk class.
The woman was administered with AestheFill, a brand of dermal filler used to temporarily improve facial wrinkles and folds "by injection into the subcutaneous layer of facial skin".
AestheFill has been registered in Singapore since Oct 1, 2021.
HSA is currently investigating whether there are any batch-related defects that may have affected product safety or quality, the authority said.
"Should there be any product or batch-related issues, HSA will take the necessary actions such as to recall the affected product or require the company to rectify the issues."
Parvus, a distributor of AestheFill, had reported the incident to HSA on Jul 29, adhering to HSA's regulatory requirements for companies to report adverse events within the stipulated timeline of 10 days.
CNA has contacted Parvus for comment.
According to HSA, there has been no noticeable increase in adverse event reports received for aesthetic implants such as dermal fillers.
Blood vessel occlusion or blockage, resulting in blindness is a known risk for dermal fillers and is commonly listed as a potential adverse event in the Instructions For Use (IFU) which are provided to clinicians, the authority noted.
The IFU for AestheFill states that injection into blood vessels "should be avoided as it may cause blood vessel occlusion".
Other common complications reported from dermal filler treatments include swelling, redness, raised bumps in or under the skin, skin blanching and temporary blurring of vision.
Clinicians administering dermal fillers such as AestheFill are required to undergo training by the respective companies, HSA added.
According to the US Food and Drug Administration (FDA), IFUs are a type of FDA-approved patient labelling for drugs that have complicated or detailed patient-use instructions.
"The IFU provides detailed, action-oriented, step-by-step written and visual instructions for the patient on how to use the drug including instructions on preparation, administration, handling, storage, and disposal," said the FDA.
"Consumers are advised to discuss with their clinician about the risks and suitability of the dermal fillers before going for the procedure," said HSA.

Cosmetic surgeries and procedures do not come under HSA's remit. 
The Singapore Medical Council (SMC), which governs and regulates the conduct and ethics of registered medical practitioners, said it is not aware of previous filler-related procedures that resulted in an adverse outcome.
"It is not within the SMC's purview to comment on the types of material used for filler that are available for use," the council added, noting investigations by HSA and MOH.
"The SMC is monitoring the developments closely and will take appropriate action, if need be, upon the conclusion of these agencies' investigations."
CNA has also contacted the Society of Aesthetic Medicine and the Singapore Society of Ophthalmology for comment.