'A different element of stress', say parents of first batch of PSLE students under new scoring system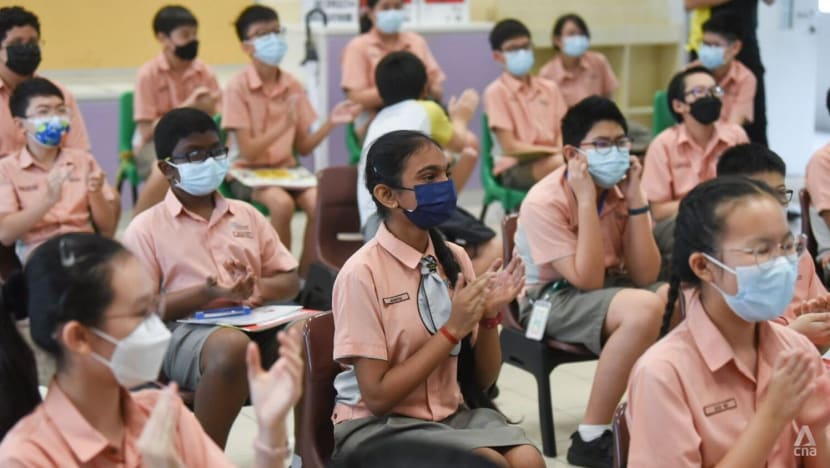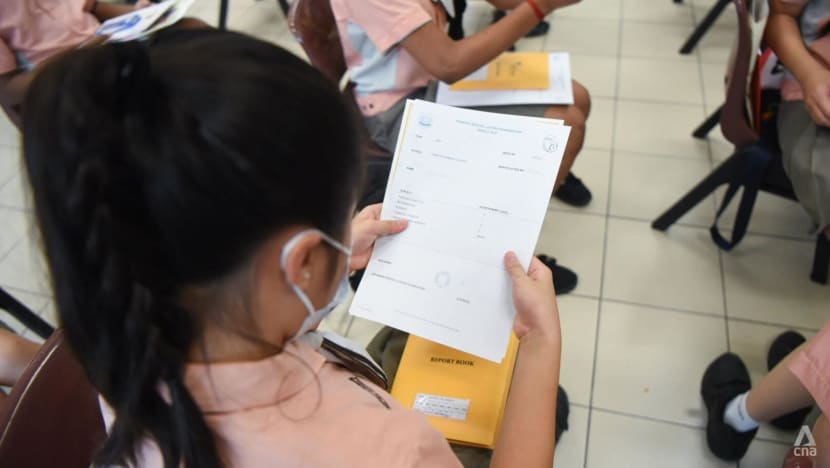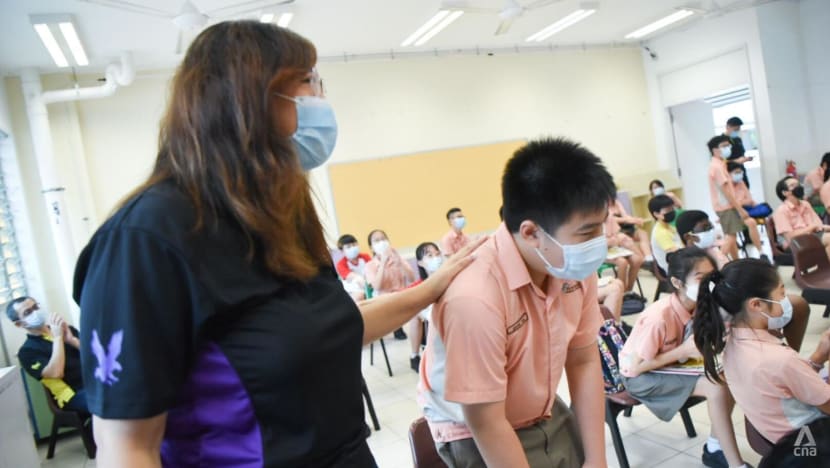 SINGAPORE: Parents of this year's Primary School Leaving Examination (PSLE) cohort said on Wednesday (Nov 24) that the new scoring system is more beneficial for average students, but introduces a "different element of stress" for those aiming for grades at the top end of the Achievement Level (AL) band.
The PSLE results released on Wednesday showed that 98.4 per cent of students who sat for the exams this year will progress to secondary school, with a higher proportion of pupils qualifying for the Express course. 
This is the first cohort of students under the new AL scoring system. Under the new system, PSLE students are given AL scores of 1 to 8 for each of their four subjects, with 1 being the best score and 8 the lowest. 
Their overall score will be the sum of these ALs. The system produces 29 possible scores, compared to the previous T-score system, which has about 200 variations. 
In announcing the new scoring system over the past few years, the Ministry of Education (MOE) has repeatedly said that the new system would make the PSLE scores less finely differentiated. 
"We made a deliberate shift away from the old T-score system so students do not chase the last mark. An obsessive over-emphasis on exam results is not healthy for the development of our children," said MOE's director-general of education Mr Wong Siew Hoong on Wednesday. 
When asked about this, parents had mixed opinions about whether the new system would achieve this.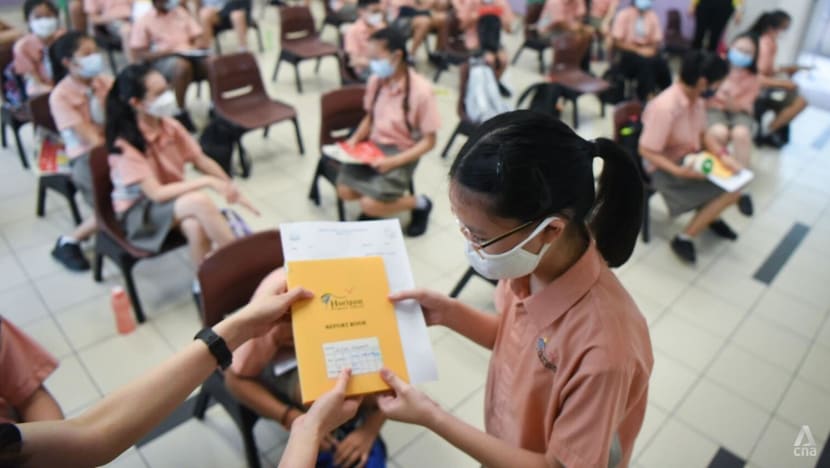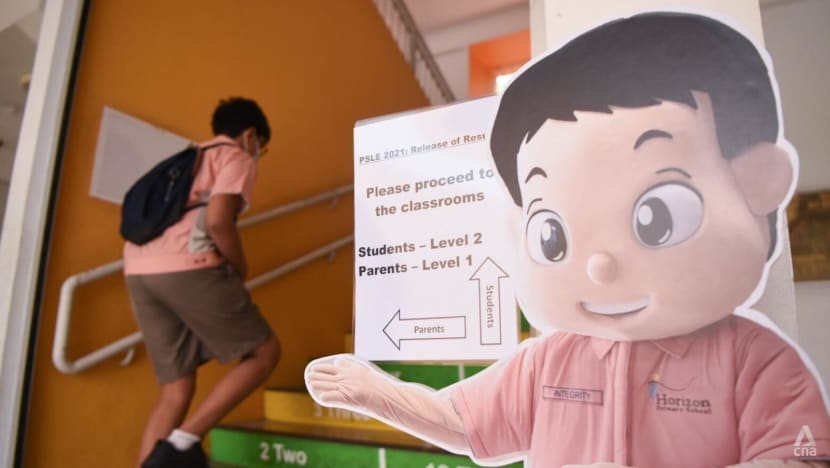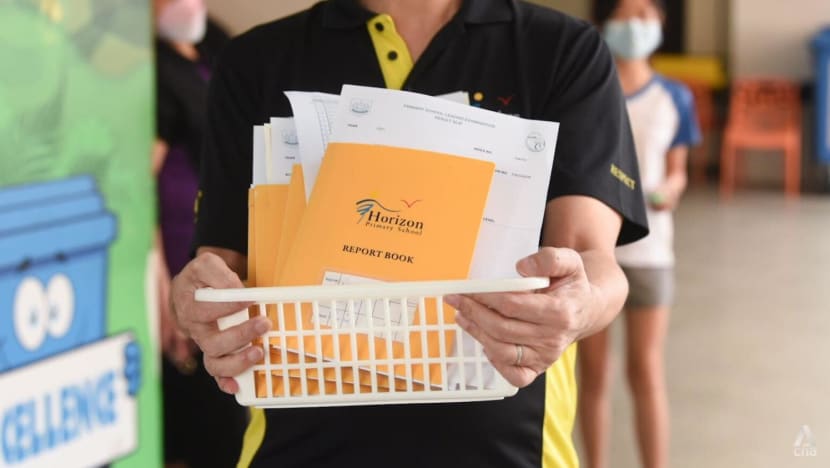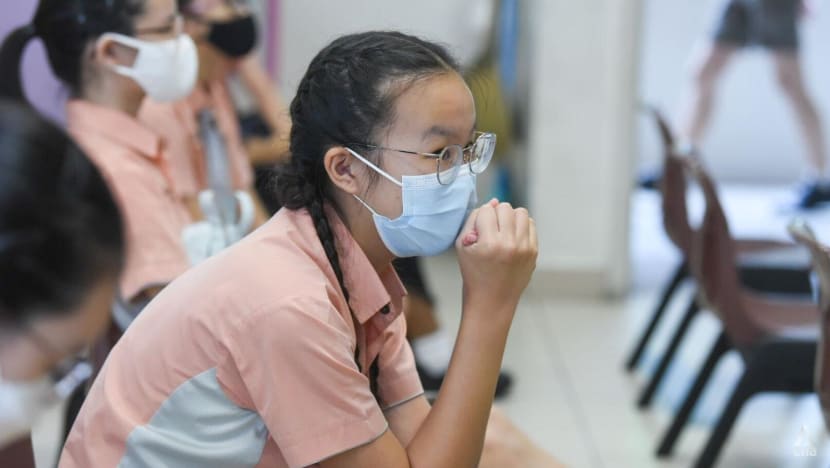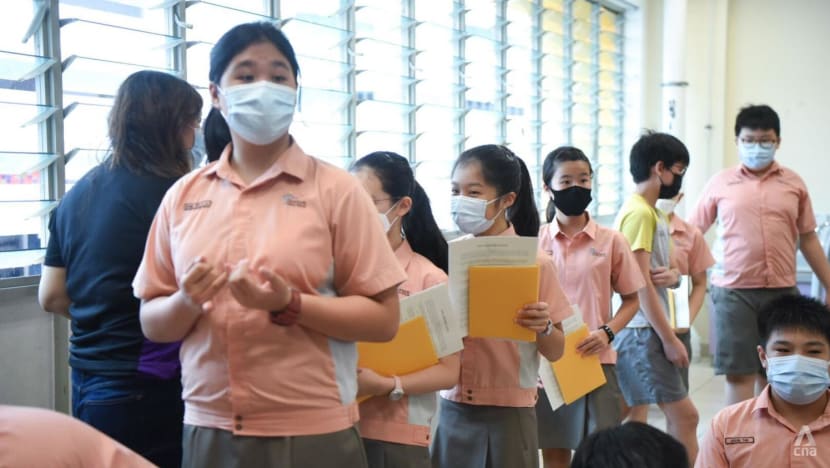 "VERY STRESSED"
Ms Kanniakumari, whose youngest daughter sat for the exam this year, told CNA that her daughter was "really very stressed" after receiving her prelim results, leading up to the actual exams. 
The mother-of-three noted that the top few AL bands have a narrower scoring range compared to lower AL bands, and that one mark could have a major impact on their overall aggregate score.
For example, a student who scores between 45 to 64 marks in a subject will receive an AL6. However, a student who scores 80 to 84 marks will receive an AL3, while a student who scores 85 to 89 marks will receive an AL2. Students have to score 90 marks to receive AL1.
Ms Kanniakumari's daughter scored 83 marks for her mother tongue language prelim exams, and came home and told her that she had done badly. 
"I asked why, she said 'I got an AL3, it's not good'," she added. 
"It did add a lot of stress to my daughter. She came home and she was really upset ... I was thinking 83 isn't even bad, but she's telling me she did badly." 
The bands "just introduce a different element of stress," added Ms Kanniakumari.
Her daughter, who eventually achieved an overall PSLE score of 6 for all subjects, is aiming to enter National Junior College, which has an indicative score range of 5 to 7.
If Ms Kanniakumari's daughter had scored AL3 for all four subjects, she would have obtained an overall PSLE score of 12, and missed the mark for the school she was aiming for. 
"The good thing is you won't actually see someone being the top scorer. No one will say this person has scored 289, and this person is the best student. Anyone who does well will be getting 4 points," said Ms Kanniakumari. 
"But this makes it more difficult to get into schools. More people aim for the schools with 4 to 6 points (indicative score range), and how are they going to differentiate them?"
POTENTIALLY "CALAMITOUS"
Mr Adrian Wee's daughter had a similar experience. At prelims, she was one mark away from dropping into the next band for two subjects. 
"I have a kid whose prelim results look like a 10, but in reality is two marks away from a 12, it tells me nothing," he told CNA. 
For students like her who might have been aiming for schools based on their prelim results, the potential two-point difference could be "calamitous", he added. 
"To me, this whole thing just didn't work. It led to greater anxiety. That's the arbitrary nature of the banding system. I guess it's the same for O-Levels, but with the four subjects as opposed to a six-subject aggregate, the difference is just much more stark," said Mr Wee. 
"If my kid is trying to get into a school of her choice, and that cut-off is 10. And she's sitting on 10, knowing that she needs to not lose a single mark, it's tough and unnecessary." 
The new system is "an attempt to differentiate less between schools", said Mr Wee. 
"In other words, it is an attempt to show that schools are comparable. Because a kid who has 9 points can choose to go to a school that's 6 to 10, or choose to go to a school that takes 9 to 15. But that has always been the case, so I don't know how this is supposed to help anybody," he added. 
Other parents felt that the new scoring system benefited average students the most.
BETTER FOR AVERAGE STUDENTS
When the new AL system was first announced, Mdm Gina Lai said she was "quite negative" about it and "wasn't very happy". 
"Why four subjects you have to break down into so much banding? But as we go along, and we understand the system more, actually, it benefits those that are average learners at this point in time, because some kids develop slower" she said. 
Describing her daughter as an "average learner", Mdm Lai said her child had a higher chance of getting a better score under the new system. 
"If based on the T-score, chances are she would 100 per cent (go) into the Normal stream," she added. 
Her daughter ended up with a PSLE score of 17, but the family was preparing for a score of 19 to 20 based on her mid-year and prelim scores, said Mdm Lai. 
"With this new system, when we see the subjects, although her science and maths (scores) pulled her down, her language (scores) actually pulled her up," she added. 
Comparing the new system to a pyramid, she said: "The broad base, the bottom ones get to be escalated a little bit higher. The top will still remain on the top, but I think it benefits more of the average learners." 
COMPETITION FOR SCHOOLS
While her daughter's overall score falls within the indicative range of the school she is aiming for, Ms Kanniakumari said her child is still uncertain about the competition she will face when applying for the school. 
"(In the previous system), there won't be that many 250s, but there will be 250, 251, 252. But here now everybody is scoring 6, and we're not only fighting with all the 6s, we're also fighting with the 5s and the 4s who are going to apply. So it's going to be tough for her." 
With the T-score system, it was "clear cut" when one student did better than another, she said. But with the new system, there's "too many of them" in the same band. 
"And this being the first year, I think it might be a little chaotic as well, we're the guinea pig batch."