Restaurants put in place checks to ensure diners are fully vaccinated as part of new COVID-19 rules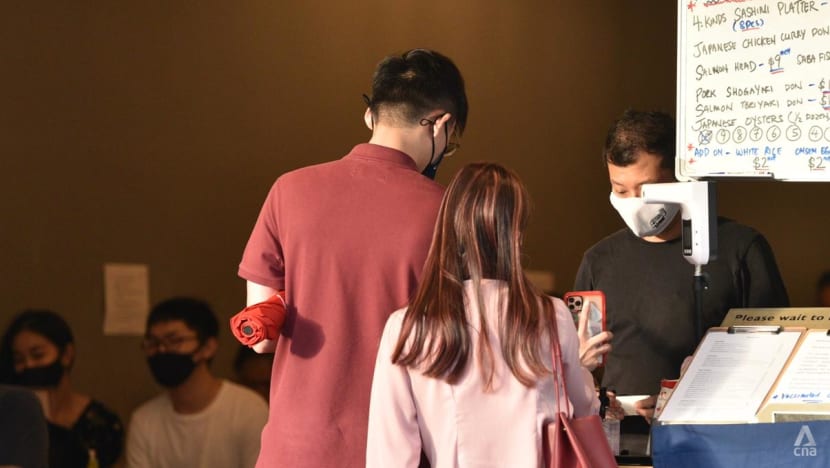 SINGAPORE: Restaurants have put in place measures to ensure that customers are fully vaccinated as dining-in resumed on Tuesday (Aug 10) with new COVID-19 restrictions. 
F&B outlets may only resume dine-in services in groups of five if they are able to ensure that customers are fully vaccinated. Those that are not able to do so may only operate takeaway and delivery services.
Fast food chain KFC said employees will check the vaccination status of each person at storefronts, adding that customers will be asked to present their TraceTogether or HealthHub app, or a physical COVID-19 vaccination card as proof of vaccination.
Most of the chain's outlets will progressively resume dine-in services over two days to "allow us time to prepare and ensure guests can safely dine with us", said a spokesperson.
At Carl's Junior outlets, checks on customers' vaccination status will be done at the cashier during the ordering process.
If some members of a group are already seated, checks will be done when the food is delivered, said a spokesperson.
Country director for Subway Samad Shariff said that customers' vaccination status will be verified at the cashier before they choose to dine-in or takeaway. 
The co-founder of cafe Steep, Joanne Giam, said that employees will be on the lookout for diners potentially trying to get around the rules by showing screenshots of other people's fully vaccinated status.
"We've seen on social media that some of them take screenshots of the TraceTogether app to show other people's vaccination status … We have to refresh the TraceTogether app to ensure it's not a screenshot," she told CNA.
Customers will have to wait outside to be seated to enable staff members to implement the new measures. 
Ms Chan Ying Wah, brand and innovation manager for Nando's, similarly said that employees have been trained "to ensure we are viewing the live app and not a screenshot".
She added that Nando's outlets only have one entrance and an exit, and a staff member at the door will ensure that customers are fully vaccinated.
For children under 12 years old who are not eligible to be vaccinated, Ms Giam said proof of their age will be needed in the form of documents like a birth certificate. Those who are not able to verify their vaccination status or age will not be able to dine at the cafe and could order takeaway instead, she said.
Under the new restrictions, children under 12 years old can be in the group of five, provided they are all from the same household. 
For the rest of the population, those who are unvaccinated must present a negative pre-event COVID-19 result from an approved test provider before they are allowed to dine in at restaurants.
This does not apply to hawker centres and coffee shops, where everyone can dine in regardless of their vaccination status.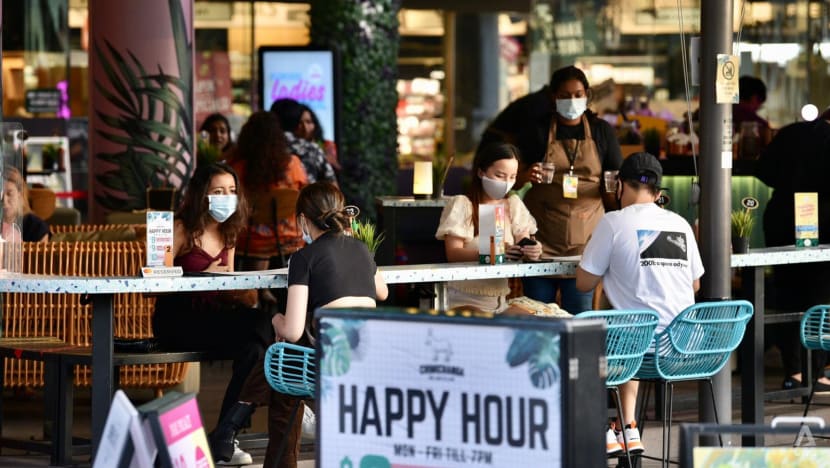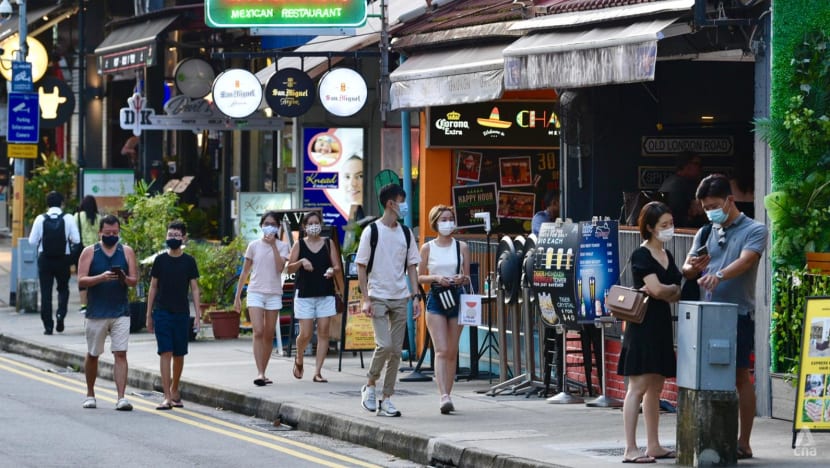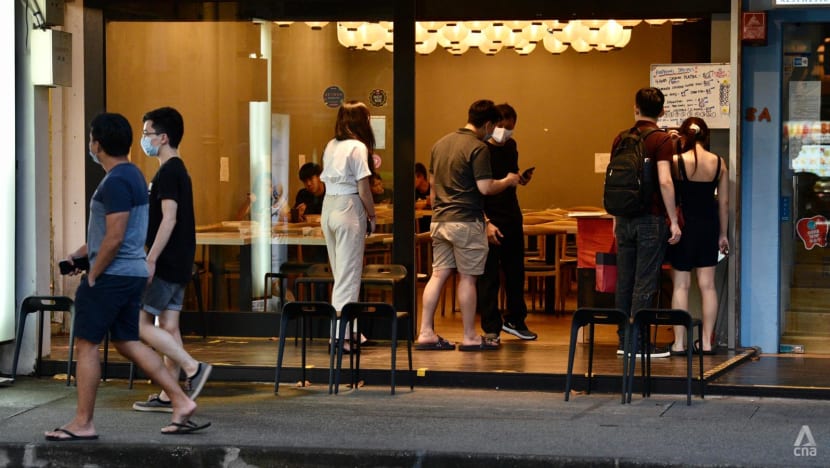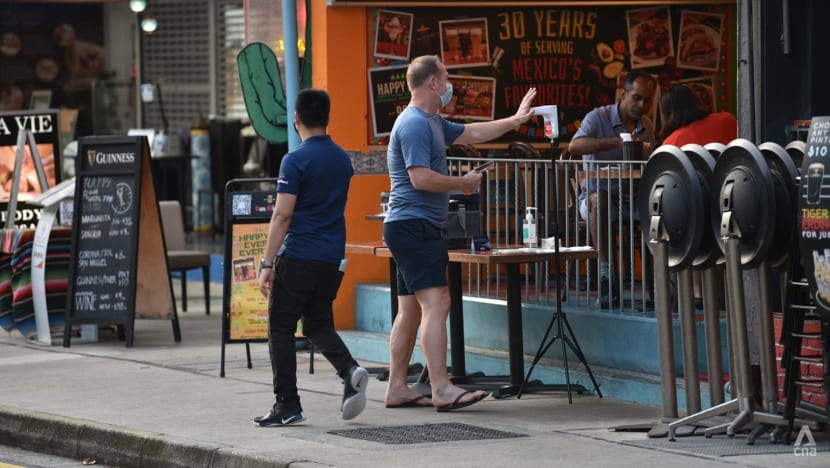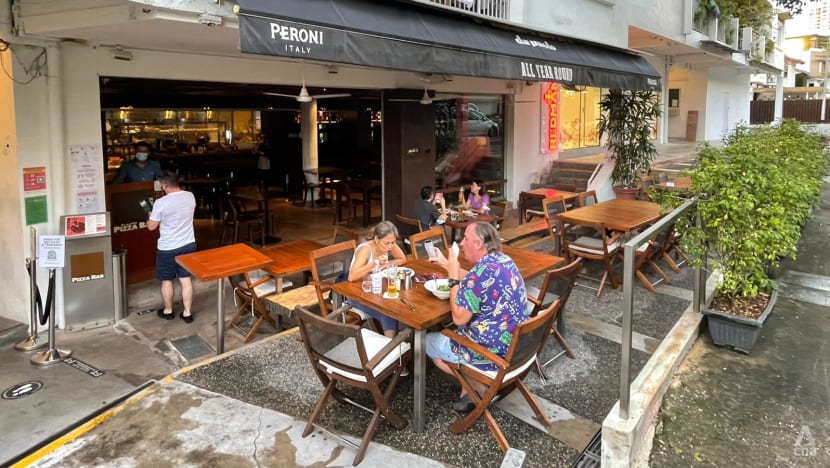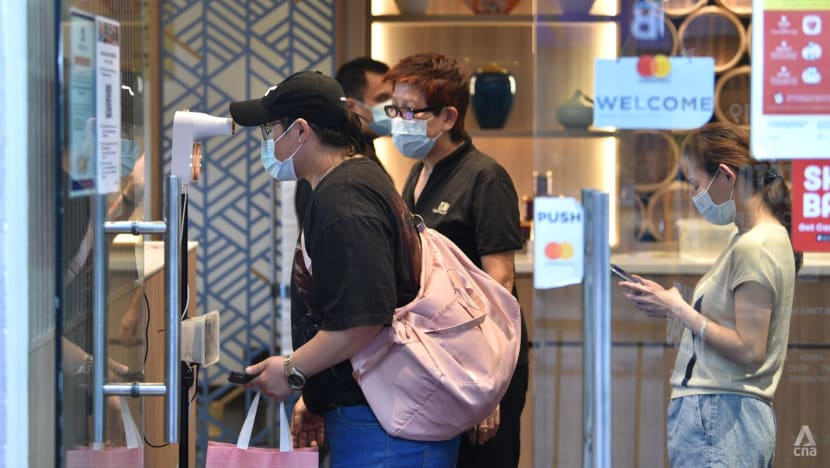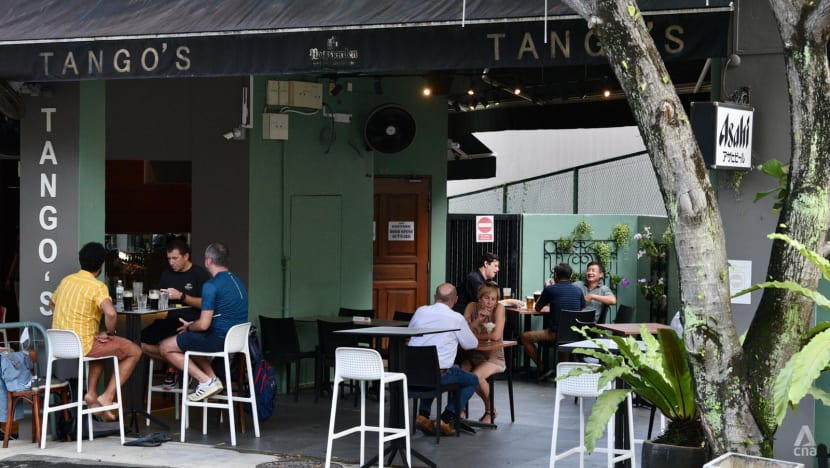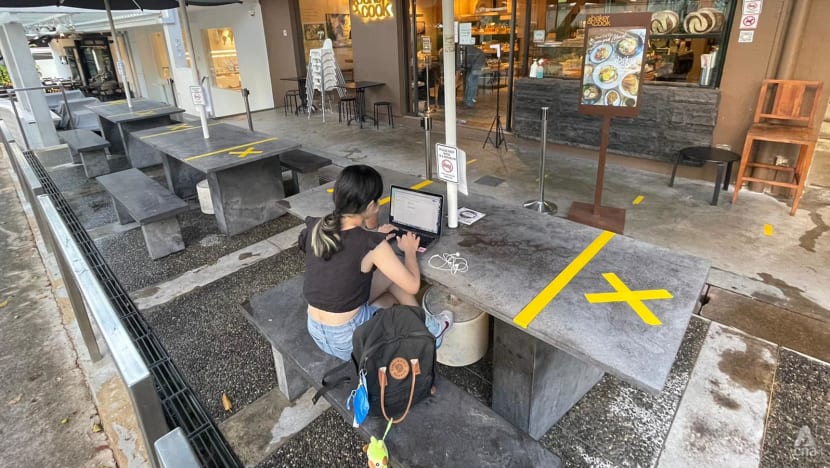 MANAGING CHALLENGES
Restaurants CNA spoke to expect some delays and queues as checks are being done.
Mr Sufi Hassan, chief operations officer of The Black Hole Group that runs restaurants like The Working Title, Tipo and Afterwit, said that 5 to 10 per cent more manpower has been deployed across the outlets to "spend a bit more time with customers" to check their vaccination status.
Employees will also manage queues that may form, to ensure that they do not breach safe distancing rules, he said.
Carl's Junior said one of the challenges is to manage the process of checking customers' vaccinated status in a "fast and seamless way", and to manage their manpower situation if they were to assign a staff member to conduct checks at the entrance. 
"With the implementation of the verification process at storefronts, we anticipate that there will be some waiting time for guests," said the KFC spokesperson. "Our team will ensure safe distancing between guests during this waiting."
Ms Chan of Nando's noted that on Tuesday, a few customers were unclear about what it means to be considered fully vaccinated. This happens two weeks after they have taken their second dose.
"However, it has been easy for us to educate them, and we believe the process will smoothen out very quickly as everyone gets used to the new normal of flashing their vaccination status," she said. 
Ms Chan added that the new rules are "much simpler" than before and "the verification mechanisms are clearer to enforce", referring to the previous measures where restaurants could choose to allow up to two diners in a group if they are unvaccinated, or five in a group if they are fully vaccinated. 
She also noted that the vaccination rate is now higher.
"All of these gives us greater assurance of the safety of our guests and team members, and we feel confident to reopen dine-in," she said.