F&B businesses relieved that dining in is still allowed as they adjust to new COVID-19 rules
SINGAPORE: With the latest restrictions on group sizes kicking in on Monday (Sep 27), regular food and beverage (F&B) outlets have adjusted to the two-person limit for dining in.
Some business owners told CNA they are relieved that dining in is still allowed, amid Singapore's surge in COVID-19 cases in recent weeks.
"Two pax is still better than suspending (dining in)," said head chef of The Market Grill Kenneth Lim, adding that the restrictions were not unexpected.
He said things had been "slowing down" recently on the streets outside the restaurant in Telok Ayer, with a drop in footfall of about 80 per cent. 
Last week, the restaurant saw a 25 to 30 per cent drop in reservations, said Mr Lim, prompting them to scale down on ordering supplies.
Ms Sara Yip, who opened cafe Syip in June, also said she is relieved that "a little dine-in" is allowed.
"As long as we can open for dine-in, I don't think it'll be so bad," said Ms Yip, who expects a dip of about 10 to 20 per cent in revenue.
For cafe owner Daphne Goh, adjusting to the two-person rule was "very straightforward". It was mostly a logistical matter of making sure the tables were spaced out in line with safe distancing regulations, she said.
The current restrictions on group sizes - two people instead of five - are scheduled to last until Oct 24.
Ms Goh, who owns five cafes including Columbus Coffee Co and Apollo Coffee Bar, said there are "advantages" to the two-person limit, adding that the turnover is faster based on the experience during similar rounds of restrictions previously. 
"We see people who come in between running errands or waiting for their children to finish tuition. We get quite a lot of 'in-and-outs'," she said. 
With two diners in a group, there is also less checking to be done to make sure that the tables are spaced out properly and that groups are not inter-mingling, she added.
Like other F&B operators, Ms Goh said the restrictions did not come as a complete surprise. She had already asked her team to start clearing leave in anticipation of restrictions to dining in as less manpower would be needed.
She remains positive about the situation, saying: "As long as cases drop, there's still hope. It's not so bad."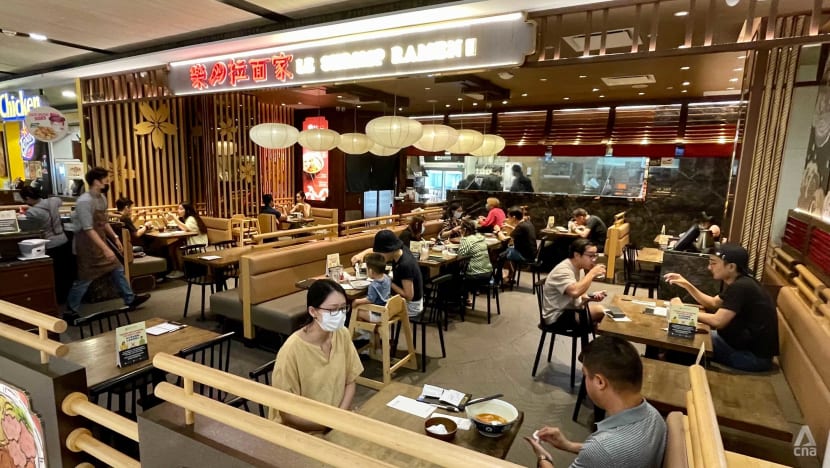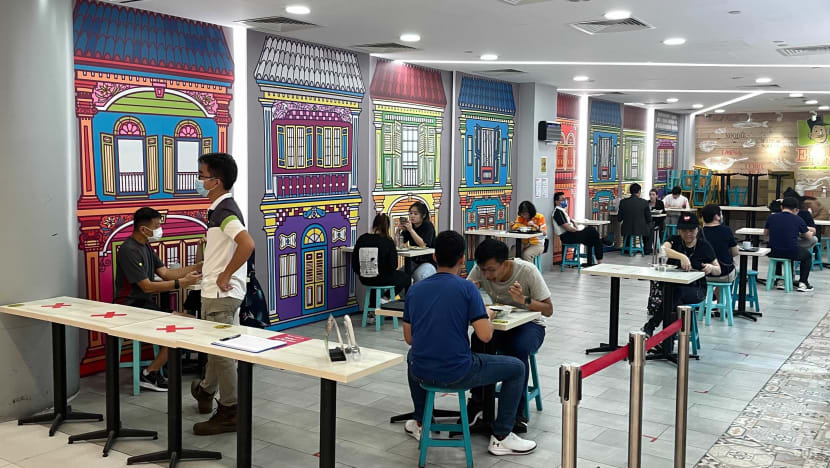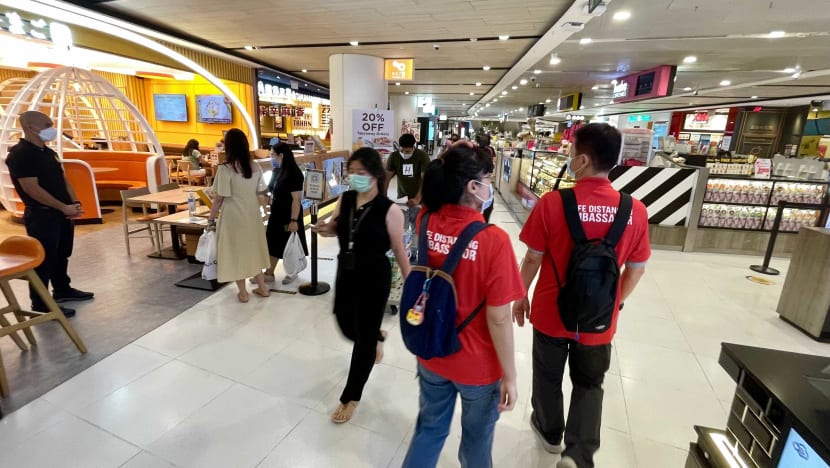 PREPARING FOR THE WORST
Some industry players, however, are preparing for things to go south.
Mr Brian Stampe, chief operations officer of Commonwealth Concepts, which operates 40 outlets under brands like PastaMania, The Marmalade Pantry and SwissBake, said that while he is hopeful for a return to normalcy, plans are being made for the worst-case scenario.
"Contingency plans are being put in place for such a suspension of dining in, in terms of cost reduction and manpower redeployment across the group," he said.
The concern with the return to the two-person limit is that it could be "slow breaking of the pedal", he said, noting that given the number of COVID-19 cases, people could also be refraining from going out.
While changes are easier to handle on the operational front, what is harder is the "mental and emotional drain" that employees on the ground face, said Mr Stampe. 
Restaurant owner Hairul Isa is experiencing the drain as well. The restrictions are "just so tiring", he said.
"The most tiring thing is uncertainty," said Mr Hairul, who owns four restaurants including Walaku.
For his restaurants that serve sharing platters that include larger cuts of meat and bigger fish that were ordered before the announcement of the new rules, these items are likely to go to waste, he said.
Others, like new cafe owner Grace Sagaya, face uncertainties ahead. The announcement came just a day before she started operations at Bailey and Whiskey.
Ms Sagaya said she opened the cafe about a year after taking over the unit, having struggled to find employees. She then waited for a time when the outlet could remain open "continuously".
"Lesson learnt – there is no good time," she told CNA.
The majority of diners who visited the cafe over the weekend were families, she noted. As she is situated in a neighbourhood area - Depot Road - she said she will introduce lunch promotions and offer to deliver food to customers nearby, "whatever brings up sales".
"Let's not wait for better days," she added. "Let's make the best of what we have right now and gear towards what's coming."