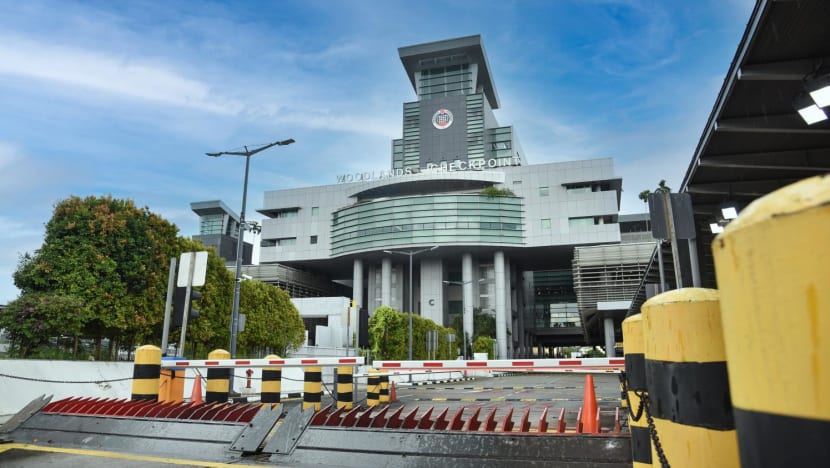 SINGAPORE: A driver who said he made a wrong turn into Woodlands Checkpoint has been arrested after drugs and knives were found in the car.
The incident happened in the early hours of Mar 19 when a Singapore-registered car entered an immigration clearance lane of the departure zone, the Immigration and Checkpoints Authority (ICA) said on Saturday (Apr 1).
"The driver, a 49-year-old Singaporean man, informed the ICA officer that he had made a wrong turn and had no intention to depart Singapore," the agency said.
"The driver was purportedly not in possession of any valid identity documents or travel documents."
He had allegedly provided a false identity, which was uncovered through biometric screening, said ICA.
The suspect was found with three vapes and a cable knife when a body search was conducted. 
ICA added that about 332g of Ice, 28g of heroin and suspected drug paraphernalia were recovered from the vehicle, along with three kitchen knives and one vape refill.
The drugs are estimated to be worth S$52,000.
Investigations by the Central Narcotics Bureau are ongoing.