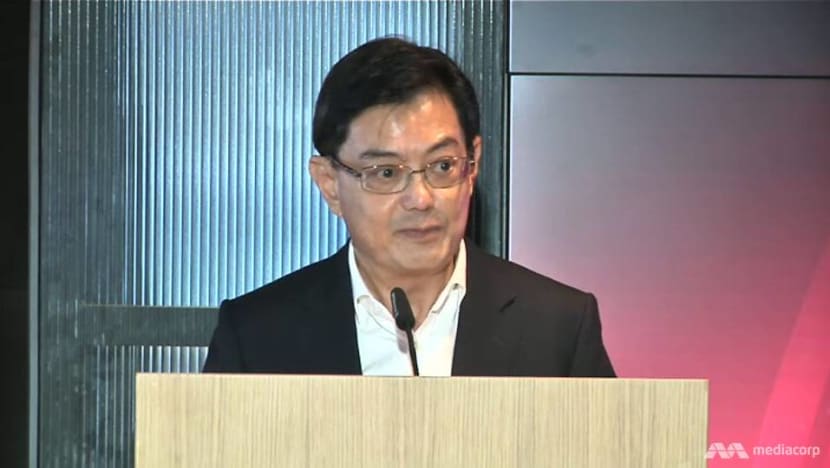 SINGAPORE: The continued push for innovation requires an ecosystem that allows for collaboration, and each part of the economy has a role to play, said Minister for Finance Heng Swee Keat on Monday (Aug 6).
Speaking at the launch of Singtel's FutureNow Innovation Centre, Mr Heng said each individual contribution helps to further support innovation in other parts of the system. Innovation is not merely an end goal but also a growing process and mindset, he added.

"As a process, it comprises experimentation, failure, learning lessons and re-experimenting – over and over," Mr Heng said. 
"When something works, it is about turning the results and lessons learnt into something of value. As a mindset, it is about believing that there are better ways of doing things better, the readiness to embrace risk and the resilience to try and try again even when we fail."
Singtel's FutureNow Innovation Centre is aimed at helping enterprises accelerate their digital transformation to remain competitive and relevant in the digital economy.
The telco described it as a "key innovation platform" designed to support the Government's Industry Transformation Maps across six industry clusters. 
"It showcases compelling use cases by industries and a suite of state-of-the-art technologies such as cloud, software defined networks, data analytics, artificial intelligence, cyber security, Internet of Things, robotics and various 5G possibilities," Singtel said in a media release. 

"Leveraging these technologies, Singtel and its extensive partner eco-system aim to provide innovative services and solutions to help enterprises transform their business models, unlock new growth opportunities, redefine customer experiences and improve productivity."
Singtel CEO of Group Enterprise Bill Chang said the centre also considers the needs of small- and medium-enterprises which "cannot handle the complexities of these technologies, but yet want some of these compelling services". 
"So how do we take technologies like this with advanced capabilities and fuse them together, and translate that with their business model such that we are able to help them transform and help them become the future of those industries they are in?" he said. 

The centre also showcases smart home technologies, including voice-controlled home systems and Internet of Things for the consumer.