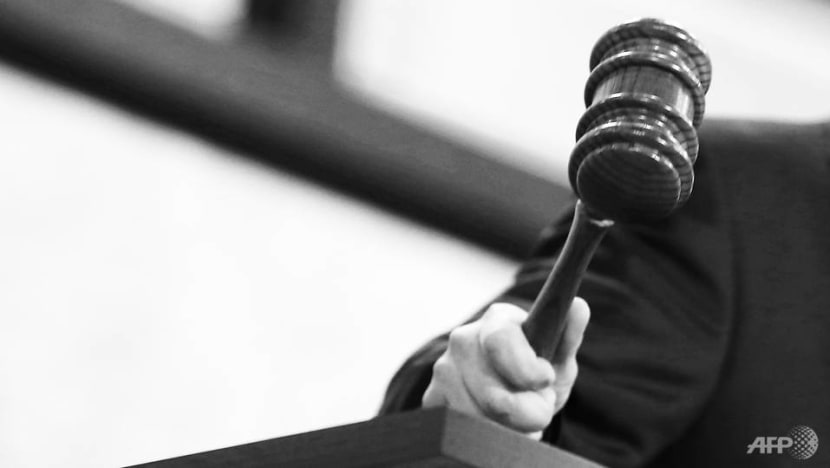 SINGAPORE: A 64-year-old man who sexually assaulted his childhood friend's nephew was sentenced to eight years' jail on Friday (Aug 24).
The 13-year-old, who cannot be named due to a gag order, has a borderline IQ of 70.
The accused, Zailany Mohamed, grew up in the same village as the victim's uncle.
On the evening of Mar 20, 2016, the boy and his uncle went to a coffee shop in West Coast Road to meet Zailany. When they arrived, Zailany had already consumed several bottles of beer with another friend.
They sat and talked for some time. The boy sat next to Zailany, who molested him under the table. The boy pushed his hand away.
Sometime after 9pm, the boy's uncle decided to return home. He told his nephew that Zailany could send him home later.
Zailany continued drinking with his other friend at the coffee shop until after 11pm, when his friend left.
Zailany then told the boy that he would send him home. They stopped at a pavilion near an HDB flat shortly after midnight and sat on a bench. Zailany began talking to the victim about sex.
He then molested and fellated the boy. After this, he kissed the boy and transferred semen from his mouth into the boy's. The victim spat the semen onto the floor.
Zailany proceeded to make the boy penetrate him, before he penetrated the boy.
SPOTTED BY TWO MEN WHO NOTIFIED OFF-DUTY SPF NSF
Their acts did not go unnoticed. Two 20-year-old men, Mr Muhd Zulfadhli Zulkafli and Mr Muhd Azizi Razzali, saw Zailany and the boy behaving intimately at the pavilion.
They called an off-duty Singapore Police Force national serviceman, Mr Nur Hafizan Putra Hadinan, who lived nearby, and told him that they had seen an elderly person and a young boy having sex in public.
Mr Hafizan, 23, went down to meet the two witnesses and proceeded to see what was happening, before alerting the police.
Zailany and the boy were still at the pavilion when the police officers arrived. The police observed that the boy tried to pull his shirt over his shorts, the court heard.
When the police asked the boy to lift up his shirt, they saw that his shorts were unzipped and unbuttoned.
The officers also noticed white liquid on the floor in front of the pair.
ACCUSED WAS UNDER INFLUENCE OF ALCOHOL: DEFENCE
Zailany pleaded guilty to one charge of sexual exploitation of a child and two charges of sexual penetration of a minor on Friday. Two other charges were taken into consideration for sentencing.
His pro bono defence lawyer, Mr Periowsamy Otharam, said that Zailany - who is divorced and does not have any children - is homeless, even though he is employed as a logistics contractor. 
Zailany, who was also recently diagnosed with vertigo, is "extremely remorseful" and regrets his actions, the lawyer said, adding that he is a "simpleton and did not realise the gravity of his actions until his arrest".
Mr Otharam also said that Zailany had admitted that it was unwise to succumb to his sexual urges and that the incident was the result of him being under the influence of alcohol.
District Judge John Ng sentenced him to eight years' jail. He cannot be caned as he is above 50 years old.
For sexual penetration of a minor, Zailany could have been jailed for up to 20 years.