Singapore must be prepared for more volatile global energy market going forward: Tan See Leng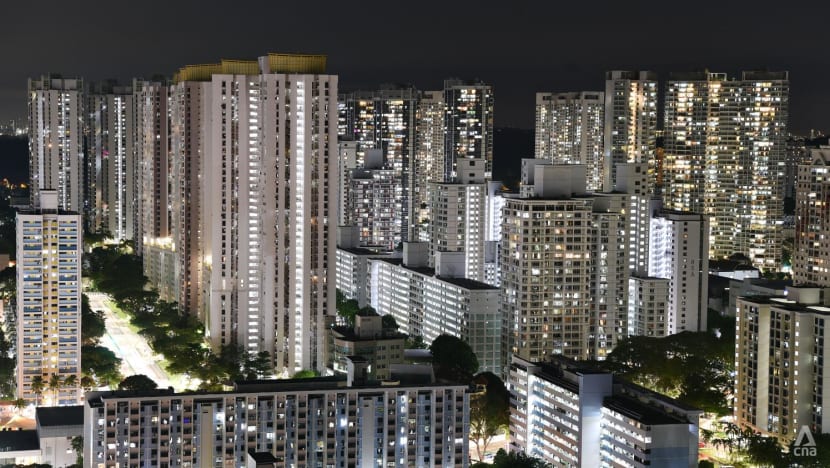 SINGAPORE: Singapore must be prepared for a more volatile global energy market going forward, with the energy crunch that started last year unlikely to be the last, Second Minister for Trade and Industry Tan See Leng said in Parliament on Tuesday (Nov 8).
The Ministry of Trade and Industry (MTI) has therefore introduced measures to manage the risk of volatilities in the energy market, said Mr Tan in response to questions from Members of Parliament.
"We are at a critical juncture in the development of our energy market," said Mr Tan, adding that Singapore's open energy market since the 1990s meant many consumers enjoyed lower electricity prices as a result.
"However, the energy landscape has changed drastically, and new sources of supply risks and volatilities have emerged." Mr Tan identified three of those sources.
First, tight power generation capacity means there is a time lag between price signals and construction of new generators, leading to shortages of generation capacity, sharp spikes and protracted elevation in electricity prices, and even blackouts.
Second, as Singapore relies on imported natural gas for "almost all" its electricity production, global supply and demand shocks will spill over into the country's domestic electricity market, said Mr Tan.
"As fuel prices surged last year, our electricity market was severely tested. Gencos were reluctant to contract for gas, for fear that they would be left holding on to expensive gas inventories should prices moderate subsequently. This in turn increased the risks of gas shortfalls and caused prices in the wholesale electricity market to surge."
Third - the volatility arising from "failures in intermediaries" who are not prepared to deal with extreme market volatilities, said Mr Tan, citing the exit of six electricity retailers from the market in the last quarter of 2021.
GUARDRAILS FOR ENERGY MARKET
MTI in October announced new guardrails to protect consumers from volatility in three key areas of power generation, natural gas supply and electricity markets.
Recapping the measures, Mr Tan said the Energy Market Authority (EMA) would introduce a centralised approach to facilitate investments in new generation through a competitive tender.
MTI would also make permanent some measures put in place last year to stabilise the market, namely regulations that required gencos to maintain sufficient fuel for power generation, and the standby fuel facility to guard against risks of gas supply disruptions.
EMA would work with the energy industry to explore ways to aggregate gas procurement and obtain longer-term, more secure contracts, added Mr Tan.
MTI would also enhance regulatory requirements for energy retailers, including raising the qualifying criteria so that only those with "sufficient financial strength and sustainable business propositions" would be allowed to sell electricity to consumers.
Addressing a question from Ms He Ting Ru (WP-Sengkang) on whether retailers could be prohibited from prematurely terminating contracts with retail consumers, Mr Tan said this was already the case under the code of conduct for retail electricity licensees.
"Retailers cannot unilaterally terminate contracts unless under stipulated conditions such as if they are exiting the sector, or consumers are insolvent or had a breach of contract," he said.
Mr Tan added that EMA will launch a consultation in the coming weeks on specific proposals to enhance the regulatory requirements for retailers.
As for consumers, EMA would look into tightening the eligibility criteria for wholesale electricity price plans, so that only larger consumers who are better equipped to deal with the risks of price volatilities would be allowed to enter into such plans, said Mr Tan.
"All consumers will continue to have the option of entering into retail contracts with electricity retailers, or, in the case of households and small business consumers, returning to the regulated tariff," added the minister.
EMA was also in talks with energy market participants on operational measures to strengthen the wholesale electricity market.
"Our experience over the past year has demonstrated that a robust wholesale electricity market can have a stabilising influence on the broader retail market and is an important pillar of our efforts to strengthen the electricity retail market," said Mr Tan.
He said EMA would consult the industry and public on the details of these plans, which are planned to be implemented progressively from 2023.
Mr Tan acknowledged that the measures will incur higher costs, and said that MTI and EMA will implement them in a way that balances the cost burden while ensuring that electricity remain affordable.
"But the value of a more stable, secure and resilient energy system cannot be overstated. It is fundamental, it is foundational to our ability to grow our economy to create good jobs for our people and to maintain our quality of life," he said.