Keppel Energy granted conditional approval to import 1GW of electricity from Cambodia to Singapore
The imported electricity will harness solar energy, hydropower and potentially wind power.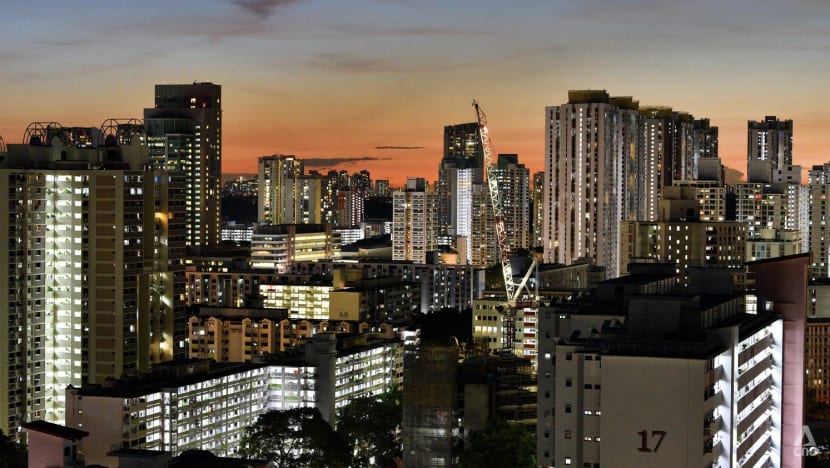 SINGAPORE: Keppel Energy has been granted conditional approval by the Energy Market Authority (EMA) to import 1 gigawatt (GW) of electricity from Cambodia to Singapore, the statutory board announced on Thursday (Mar 16).
The proposal will see the imported electricity harnessing solar energy, hydropower, and potentially wind power, supported by battery energy storage systems or pumped storage hydropower, said EMA in a media release.
It will be transmitted from Cambodia to Singapore via new subsea cables of more than 1,000km. In response to CNA's queries, a Keppel Infrastructure spokesperson said the project will require the enhancement of existing infrastructure and the building of new infrastructure.
"The planning and implementation are multi-step processes, including Environmental Impact Assessment, and are subject to future development works, which could be undertaken by separate consortia," said the spokesperson.
The conditional approval for Keppel Energy is the first to be awarded by EMA for large-scale electricity imports, an EMA spokesperson told CNA. It marks a "significant milestone" in Singapore's ambition to import up to 4GW of low-carbon electricity by 2035, EMA said.
As part of the move, Keppel Energy on Wednesday signed a long-term Power Purchase and Export Agreement with Cambodia's Royal Group Power (RGP), for RGP to supply and export and Keppel to import utility-scale low-carbon electricity into Singapore.
Speaking at the signing ceremony on Wednesday, Second Minister for Trade and Industry Tan See Leng said that the partnership between Keppel and RGP demonstrates the "strong commercial interest and viability" of renewable energy co-development projects for cross-border electricity trade.
Subject to requisite regulatory and other approvals, the electricity import from Cambodia is expected to commence post-2030, said Keppel in a press release.
Singapore and Cambodia signed a Memorandum of Understanding (MOU) on Energy Cooperation in October last year.
Importing electricity through regional power grids is one of the methods Singapore is using to decarbonise its energy supply. In July last year, EMA issued a Request for Proposal (RFP) to invite interested companies to submit proposals.
The conditional approval for Keppel Energy recognises that the project has been preliminarily assessed to be technically and commercially viable, said EMA. 
"EMA may grant conditional approval to RFP participants whose projects have been preliminarily assessed as technically and commercially viable," the authority added.
"Such approvals provide recognition to the projects and help facilitate the participants in conducting further studies and securing regulatory approvals from the source and transit countries."
Should proposals meet the requirements set out in the conditional approval, EMA can subsequently issue these participants conditional licences.
"Participants will have to further develop their proposals and meet EMA's conditions, including obtaining relevant regulatory approvals and making a final investment decision, before being issued a full importer licence," it said.
EMA said it will continue to review the other RFP proposals, with a view to granting more conditional approvals before the RFP closes in December this year.
MOU BETWEEN SINGAPORE AND INDONESIA
Singapore and Indonesia also signed a Memorandum of Understanding (MOU) on Renewable Energy Cooperation on Thursday.
"The MOU, together with the conditional approval for the import of electricity from Cambodia, mark a significant step forward in regional collaboration to enhance energy security, increase access to reliable, clean energy, as well as stimulate economic growth," said EMA.
It added that both developments are important steps towards the vision of an ASEAN power grid after the implementation of the Lao PDR-Thailand-Malaysia-Singapore Power Integration Project (LTMS-PIP) last year.
As part of the project, Singapore started importing renewable energy from Laos through Thailand and Malaysia, after an initial two-year power purchase agreement was signed between Keppel Electric and Laos' state-owned Electricite du Laos (EDL). 
It will import up to 100 megawatts of renewable hydropower using existing interconnections, marking the first multilateral cross-border electricity trade involving four ASEAN countries.