Electricity retailers may face new capital requirements, rules on customer compensation
Changes proposed by the Energy Market Authority are aimed at strengthening consumer protection and ensuring that electricity retailers are sufficiently resilient against market volatility.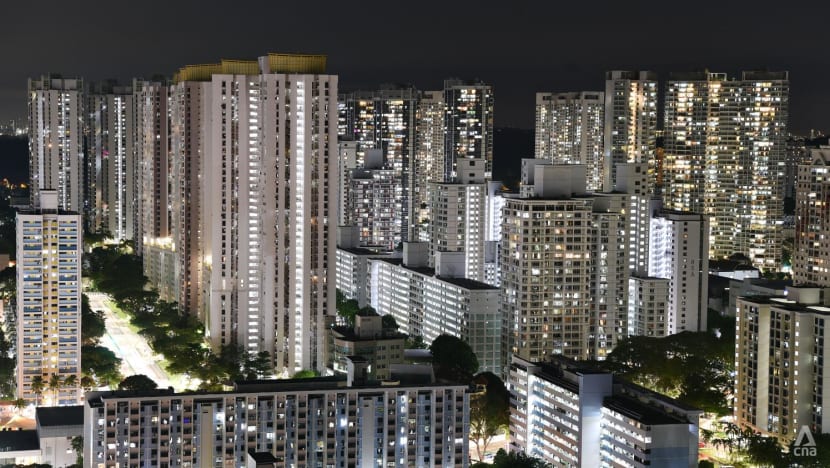 SINGAPORE: Electricity retailers in Singapore may have to meet new requirements ensuring they have sufficient financial standing, under changes proposed by the Energy Market Authority (EMA).
In a consultation paper released on Wednesday (Feb 1), the authority is also proposing that customers be compensated if retailers exit the market and terminate contracts prematurely.
These proposals aim to strengthen consumer protection and ensure that electricity retailers are sufficiently resilient against market volatility, following a spate of retailer exits that sent shockwaves through the local market in late 2021.
Singapore's electricity retail market has been progressively liberalised since 2001. The final phase was the nationwide rollout of the Open Electricity Market in 2018 which allowed all consumers to choose who they wish to buy electricity from. This competition has benefited consumers, EMA said.
But a global energy shock in the fourth quarter of 2021 led to high and volatile prices in Singapore's wholesale electricity market.
Independent retailers, which do not generate their own electricity but buy electricity from the wholesale market, were especially affected by these volatile market conditions.
In the end, six of these retailers exited the market, while another two prematurely terminated consumers' contracts. Collectively, they supplied about 9 per cent of all electricity consumers.
"While the entry and exit of retailers are features of an open and competitive retail market, the number of exits suggests that some retailers were not sufficiently prepared against market volatilities," EMA said in its consultation paper.
These retailers may have large unhedged positions and when wholesale electricity prices rose, they ended up having to buy electricity at high prices and sell at much lower contracted rates to consumers. As a result, they were no longer able to sustain their operations and exited the market.
The recent market upheaval also highlighted the issue that consumers are not sufficiently protected when retailers exit the market or if retailers prematurely terminate contracts.
While security deposits from household consumers are safeguarded and refunded when retailers exit the market, retailers typically do not have any contractual obligations to compensate consumers in the event of early termination of contracts.
"This stands in stark contrast to the fact that most consumers are required to pay an early termination fee if they choose to prematurely terminate contracts," the authority said.
With that, EMA is proposing four regulatory changes.
ADDITIONAL CRITERIA OF PAID-UP CAPITAL
First, the authority is looking at requiring all electricity retailers to have a paid-up capital or tangible net worth of at least S$1 million as part of the qualifying criteria for a licence.
Currently, applicants for an electricity retailer licence have to submit a comprehensive business plan and a viable hedging plan, as well as demonstrate that its management has at least five years of experience in either energy retailing or commodity trading.
Having an additional capitalisation requirement will ensure that electricity retailers are "credible and have sufficient financial standing", according to the consultation paper.
Commenting on the consultation paper, Dr David Broadstock, a senior research fellow at the National University of Singapore's Energy Studies Institute, said the proposed minimum capital requirement sends "a very strong signal" to market players about the need to have robust financial standing.
The requirement for paid-up capital will help to create "instant cash access" for electricity retailers when difficulties emerge, thereby reducing the likelihood of overnight market player exits seen in 2021.
SEEK APPROVAL FOR KEY APPOINTMENT HOLDERS
The authority is also proposing that retailers seek its approval before the appointment of key roles, such as chief executive officer, managing director and any person with "substantial direct or indirect influence" over the company's key decisions.
This is to ensure that electricity retailers are headed by "competent and honest individuals", noted EMA, adding that its assessment will broadly include an individual's honesty, integrity, reputation, competence, capability and financial soundness.
RAISING HEDGING REQUIREMENTS
Stricter hedging requirements for all retailers were also recommended.
At the moment, retailers in the Open Electricity Market are required to hedge at least 50 per cent of their contracted load against wholesale electricity prices. Those not involved in the Open Electricity Market are not subject to hedging requirements.
To strengthen the resiliency of electricity retailers, especially their ability to withstand market volatility, EMA intends to require all players to hedge at least 80 per cent of their retail contract quantity on a rolling 24-month forward basis.
A performance bond will also be required to cover the remaining quantity that is unhedged.
In addition, EMA is seeking monthly updates from retailers about their projected contracted demand profile and executed hedges on a 24-month forward basis. 
Each retailer will be required to engage an independent auditor to verify its hedging performance.
Altogether, these proposed requirements can be seen as higher barriers to entry, as hedging – a process of locking in prices for the longer term to guard against increases – is generally a costly endeavour, especially for smaller players, said business lecturer Tan Tsiat Siong from the Singapore University of Social Sciences.
Adding that the new proposed rules act as "a form of insurance", he said: "Consumers are 'insured' from retailers that take on too much risk with the objective of increasing market share or profits. The risk of potentially defaulting retailers goes down."
The assurance of reliable and quality service will be good news for consumers, although prices could go up as regulations and compliance increase business costs, added Mr Tan.
COMPENSATION FOR CUSTOMERS
The consultation paper includes several proposals to better protect retail consumers against early contract terminations.
Currently, retailers are not allowed to terminate a contract, unless the consumer is insolvent or bankrupt or deceased, has breached the contract, or has been transferred back to SP Group as a last resort.
EMA intends to amend this to clarify that even if a consumer is insolvent, bankrupt or deceased, a retailer will not be allowed to unilaterally terminate a contract as long as there is no payment or contractual default.
Retailers that terminate contracts prematurely will also be required to compensate their consumers, with the compensation amount having to be "at least the same" as the penalties levied on consumers.
Retailers are presently not obligated to provide compensation. Hence this proposal will ensure that both consumers and retailers receive "equal protection" in the event of early termination, EMA said in its consultation paper.
Adding that early terminations may have led to some consumers having to purchase electricity at higher rates from an alternative arrangement, the authority said it is also considering whether retailers should be required to compensate consumers for the difference, should the retailer exit the market.
Such a move would benefit consumers, although EMA also noted that it will likely add "significant costs" for electricity retailers, making it less viable for them to operate.
The Consumers Association of Singapore (CASE) said it has received 56 complaints about premature termination of contracts by electricity retailers since 2019. 
This makes up about 7.5 per cent of the total complaints it has received against retailers, president of the consumer watchdog Melvin Yong said in a Facebook post following the release of the consultation paper.
"While this number may seem low compared to all complaints received, the impact to consumers in low to middle-income households is not insignificant," wrote Mr Yong, who is also a Member of Parliament.
"When consumers buy electricity from a retailer, they expect to benefit from competitive prices and plans that best suit their needs. But if retailers prematurely terminate their contracts with consumers and exit the retail market, consumers may have to pay a higher prevailing market price as compared to what they contracted for with the retailers."
CASE welcomes the proposed regulatory enhancement, noting that it will "go some way" in helping consumers to cope with potential fluctuations in electricity prices while also ensuring that consumers are not placed in a disadvantageous position when retailers unilaterally terminate contracts.
The consultation period for these proposals, during which the EMA invites comments from the public and industry, will end at 5pm on Mar 3.
Two electricity retailers told CNA that they are supportive of measures that aim to better protect retail customers.
"We will be putting in resources to study the proposal in greater detail and to share our thoughts with EMA on how to strengthen the proposal," said Tuas Power's senior vice president Sam Lim.
PacificLight Energy agrees that retailers "should have sufficient experience, financial strength and risk management processes in place to provide customers with reliable electricity supply". 
It is reviewing the consultation paper and will provide detailed feedback to the authority, said its general manager Geraldine Tan.