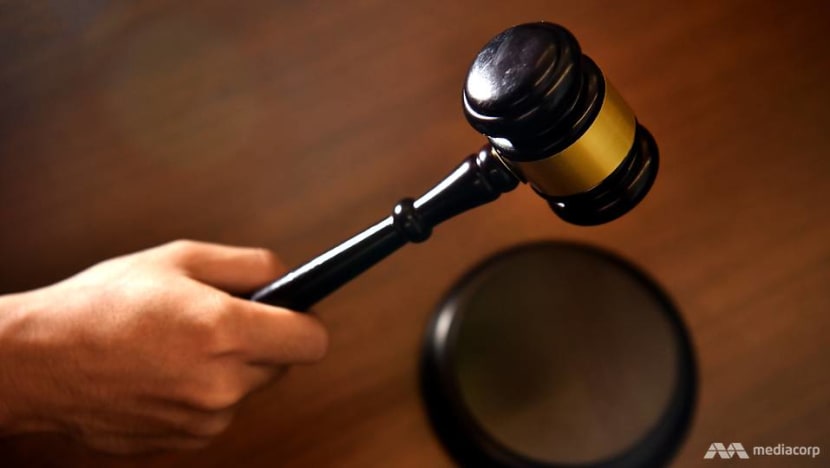 SINGAPORE: A 49-year-old sales manager who molested his newly hired maid in 2016 was sentenced to 11 months' jail on Friday (Jul 13).
Francis Lim Boon Liang hired the Indonesian maid, then 23, in November 2016.
The young domestic worker, who cannot be named due to a gag order, stayed with Lim, his wife and two children.
Later that month, Lim saw that the maid was alone in the kitchen one night. He approached her and asked if she could kiss him, court documents said.
She refused. Lim, who was topless, lifted his shorts and exposed himself to the maid.
He then asked her to perform a sexual act on him, but she refused twice. However, Lim persisted and she eventually relented as she thought that she had no choice but to comply.
This all happened while Lim's son was in the living room and his daughter was in her room.
The victim felt "angry, helpless and embarrassed". However, she did not report the matter to the police immediately as she still respected Lim as her employer and did not want to cause any problems with Lim or his wife.
Lim committed the offence again in December, this time at his mother's house. His maid was there to help with household chores as his mother's domestic helper had been sent back to the maid agency. 
On Dec 3, 2016, while the victim was alone in the kitchen, Lim approached her from behind and molested her while kissing her cheeks.
He then took her right hand and guided it into his shorts despite her clear refusal to do so.
While this was happening, Lim's mother was in her room, while his son was in another bedroom.
VICTIM FLED TO THE MINISTRY OF MANPOWER
After that incident, the victim could no longer bear what Lim had been doing to her. At about 10pm on Dec 4, 2016, while Lim's mother was sleeping, she fled the house and took a taxi to the Ministry of Manpower building.
It was closed so she slept at a nearby bus stop until the next morning, when she reported the matter to the authorities. 
Deputy Public Prosecutor Goh Yi Ling on Friday asked for 12 months' jail, saying that there was skin-on-skin contact and an abuse of trust as he was her employer.
The victim was in a vulnerable and powerless position, the prosecutor said, and it ended because the victim felt she had no choice but to run away.
Defence lawyer Sunil Sudheesan asked for a sentence of around eight months' jail, saying that Lim had pleaded guilty and spared the victim the trauma of a trial.
He said that there was "sincere remorse" in this case, and that Lim, who had a clean record, had acted out of character.
The defence added that Lim was suffering from personal difficulties at that time - his brother died in June that year and his father died in November 2016.
District Judge Marvin Bay sentenced Lim to 11 months' jail for two charges of outrage of modesty, saying that his acts were "grossly intrusive".
For each charge, Lim could have been jailed for up to two years, fined, caned, or given any combination of the three penalties.