Shortage occupation list for EP applicants takes local graduate pipeline into account: Tan See Leng
Employment Pass applicants who are candidates for jobs that are difficult to fill are given bonus points under a new framework from Sep 1.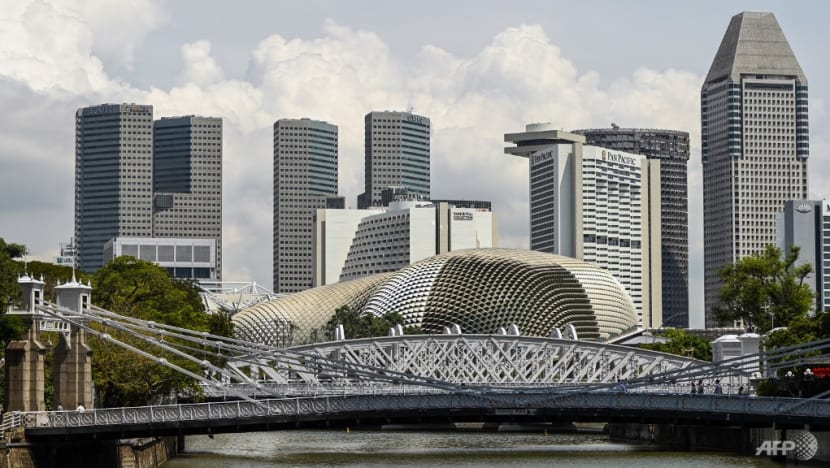 SINGAPORE: The shortage occupation list will be regularly reviewed to respond to changes in the labour market, including new local graduates and students joining the workforce, Manpower Minister Tan See Leng said on Monday (May 8).
The shortage occupation list (SOL) is part of a new points system for Employment Pass (EP) applications. Twenty-seven jobs that require highly specialised skills and are facing shortages – including AI scientist, novel food biotechnologist and carbon trader – are currently on the list.
The list of jobs will be adjusted annually and reset every three years, to avoid "entrenching dependencies on EP holders in any occupation", Dr Tan said.
The minister was responding to parliamentary questions on the impact of the SOL on local talent and ensuring jobs are available for those who are still in school.
EP applicants who are candidates for jobs on the list will be given extra points under the points system known as COMPASS (Complementarity Assessment Framework). It takes effect from Sep 1.
"While this shortage occupation list helps companies access foreign professionals to plug immediate skills gaps and seize economic opportunities, it must also be complemented by robust efforts by industry to train up and to place locals into these well-paying jobs," Dr Tan said.
That is one of the criteria that MOM and the Ministry of Trade and Industry (MTI) consider when evaluating whether an occupation should be put on the SOL.
"There must be clear plans, clear commitments by industry to develop the local pipeline, or else the occupation will not be included in the shortage occupation list," he said
Working with the Ministry of Education (MOE) is a "key impetus" in drafting the SOL, said Dr Tan.
University and polytechnic graduates as well as mid-career conversion efforts should help to ease shortages over the medium to long term.
"We expect that with time, some of these occupations that are currently in the shortage occupation list will be removed, hopefully in the not-too-distant future," Dr Tan said.
The Economic Development Board also provides feedback to institutions of higher learning about skills that are in demand, so that courses can be updated accordingly.
MOM and MTI also evaluate the strategic importance of an occupation and the degree and nature of the labour shortage in determining which jobs are included in the shortage occupation list.