Articles claiming Tharman Shanmugaratnam endorses crypto auto-trading programmes are fake: Police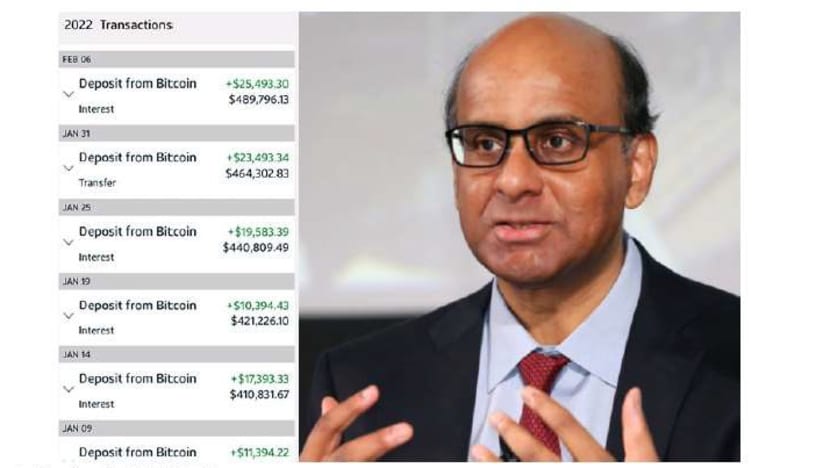 SINGAPORE: Have you seen articles on the Internet showing Senior Minister Tharman Shanmugaratnam endorse cryptocurrency auto-trading programmes, and claiming that such programmes can generate massive profits?
Those are fake news articles, said the Singapore Police Force on Wednesday (Jul 13).
The police on Wednesday issued an advisory to remind the public to remain vigilant against fake articles that use false information to promote cryptocurrency auto-trading programmes.
They said that there have been fake online articles featuring Mr Tharman purportedly endorsing algorithmic cryptocurrency auto-trading programmes, such as Bitcoin System.
Those articles portrayed the investments as highly lucrative and almost risk-free, claiming that Singaporeans were raking in "millions of dollars from home" by exploiting the volatility of Bitcoin.
"This endorsement has not been made by SM Tharman," said the police, adding that the articles were usually paid online advertisements acting as clickbait.
Users who clicked on the links within the articles would be brought to another website, which would offer investments through the trading of cryptocurrency or other financial products.
Users would then be asked for their contact details and subsequently receive a call from a "representative" from the scheme, said the police.
"Members of the public are strongly advised to exercise extreme caution and avoid providing any financial or personal information on the forms linked from the website," they said.
Any information on such scams can be reported to the police hotline at 1800-255-0000 or submitted online.
Members of the public can also visit www.scamalert.sg or call the anti-scam hotline at 1800-722-6688 for more information.