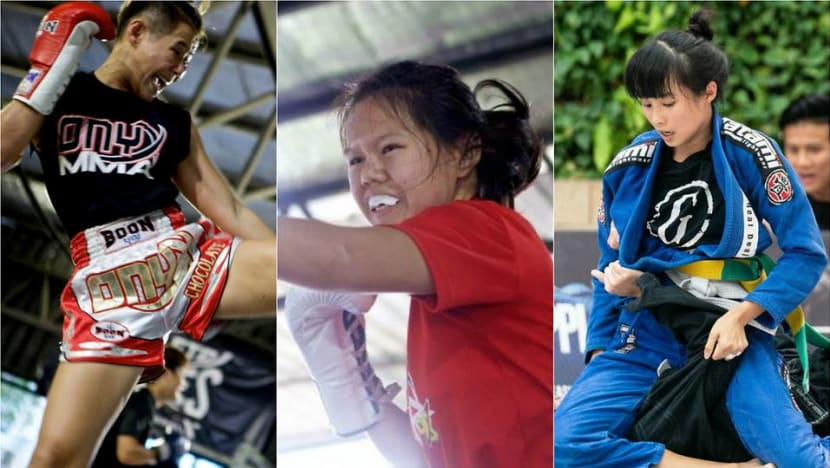 SINGAPORE: "Oh I'm giving you a chance just because you're female."

These were the words Brazilian jiu-jitsu exponent Geraldine Lam once heard from a male sparring partner during training.

"Sometimes when you train with guys, and if they are new to the sport, they may feel like they can't lose to you," said Ms Lam.
"They might go all out and try to use their utmost strength to win, which can lead to more injuries. If they lose, they might say: 'Ah I can't go hard on you anyway because it will seem like I'm bullying you.'

"But this makes me want to improve my technique even more."

Vanessa Lee, founder and head trainer at Van Lee Fitness – an all-women Muay Thai gym – gave me a knowing look when I asked her about the gender stereotypes women may face in the male-dominated field of martial arts.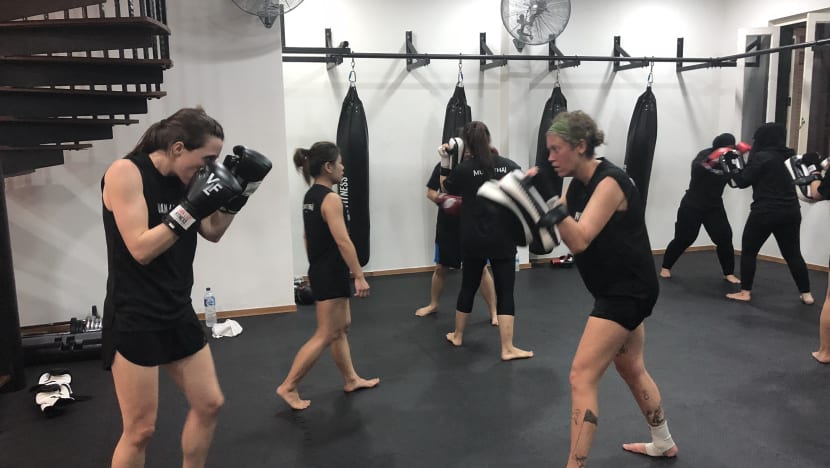 "I think gender stereotypes are still pretty prevalent even in our modern world. Women are still seen as the weaker sex and we're often not taken seriously," she said.

Despite the gender hurdles some women in martial arts have to face, I wanted to find out more about what motivated women to break into this field.
HOW MUCH WILL YOU SACRIFICE?

On top of the remarks she received from her male counterparts, Ms Lam also had to deal with other obstacles - like an injury that left her unable to fully use her hands for a prolonged period of time.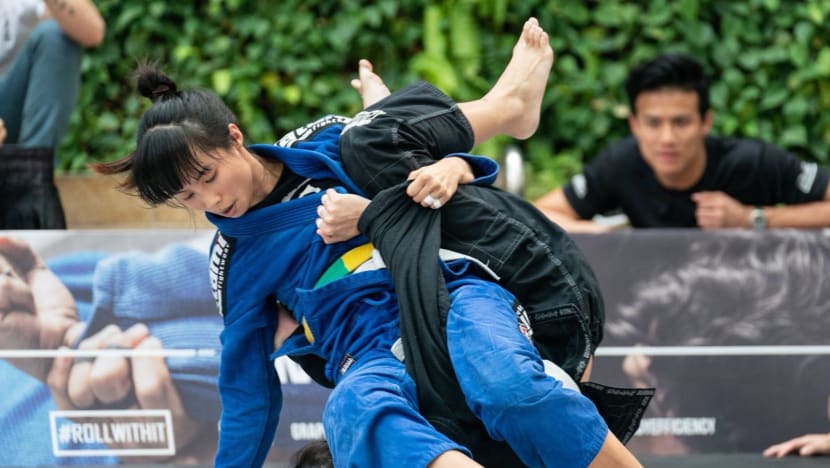 The injury left her with trigger finger, a condition where fingers and thumbs may get stuck in a bent position due to overuse of the finger tendons from gripping objects too hard.

"It was a very frustrating period of time for me because you could not grip anything. At work, I could not even type properly. It went on for at least a year or two," she said.

"I was very jealous of other people because I couldn't train … I felt like I kind of lost my identity for a while."
Others have gone as far as to switch jobs to cater to their martial arts training.
"I used to work for Toys 'R' Us and I left after 10 years because I wanted to have more training time," said a professional Muay Thai fighter who wanted to be known only as Chocolate. 
"Call it a mid-life crisis but at 30, I decided that maybe I should switch to a fitness-related (job) so that I can train more seriously."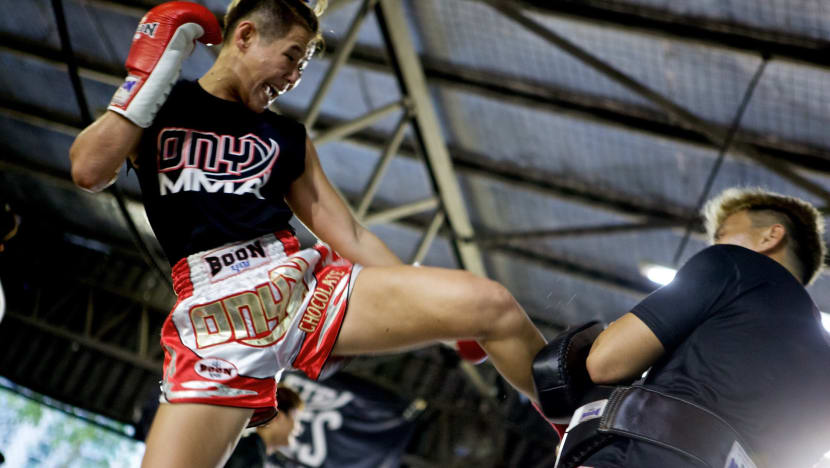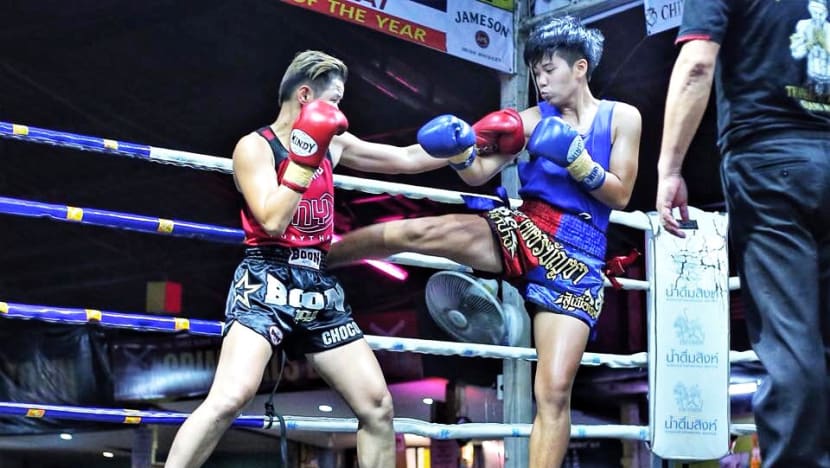 Another martial artist spoke about how she had to juggle her studies.
"In 2014, while I was at university, I had my first fight for Muay Thai. I had to train three to four times a week in the day time. (After that) I had to go back for university tutorials some days," said Audrey Cheong, 27.

"I always fell asleep during the tutorials," she recalled.

But Ms Cheong was determined to push ahead to achieve her goal of competing in Muay Thai.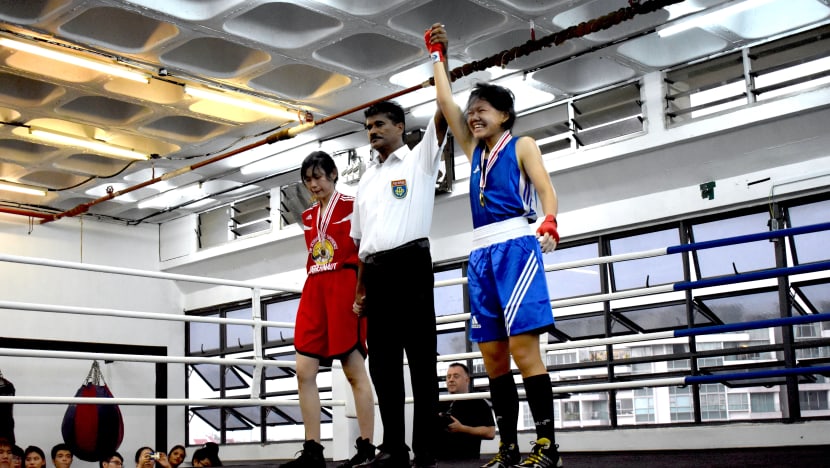 In 2017, she added another feather in her cap when she made her boxing debut. During this period, it was no longer university commitments but her job as a human resource manager that she had to balance with training to become a competitive fighter.

"It was terrible … horrible. Very tiring. There is no social life when you are training for a fight," she recounted with a slight laugh.

"When it comes down to everyday training, I just have to break it down into hours and minutes to get through it.

"The hardest part is the mental aspect. There was a lot of self-doubt and there is never a final goal you can reach."

However, despite having to break the glass ceiling and juggling hectic routines, the take-up rate among women in martial arts seems to be on an uphill trajectory. 
RISE OF MARTIAL ARTS AMONG WOMEN IN SINGAPORE: FAD OR NOT?

"There is really a very significant increase of women in martial arts, regardless of whether it is in Muay Thai or boxing or Brazilian jiu-jitsu," said Chocolate, who is also currently part of the management team at Onyx MMA where she trains.

"The turning point for Muay Thai could be Contender Asia. It made the Muay Thai industry in Singapore boom around 2008 and 2009," she said in reference to the Muay-Thai-focused reality show released in 2008.

However, she noted, a little somberly, that it could also be because martial arts has become more mainstream.

"Another way of putting it is that it has become more commercialised," Chocolate said. 
"You get a lot of gyms that are not doing martial arts starting to incorporate some form of martial arts. You get box-aerobics, boxercise …

"Once we have service providers like that who don't cater to the apex of the food chain - which is to groom fighters who go out and fight - inevitably, the market will start to be attuned to this concept."

Ms Lee echoed similar sentiments, adding that she wanted to cater to the fitness market – namely women who don't want to compete - while still including Muay Thai.

Another driving force was former UFC women's bantamweight champion Ronda Rousey.
"Ronda Rousey is nowhere near the first female to compete professionally, but in terms of the industry as a whole, she made it possible for a lot of women to think about martial arts," said Chocolate.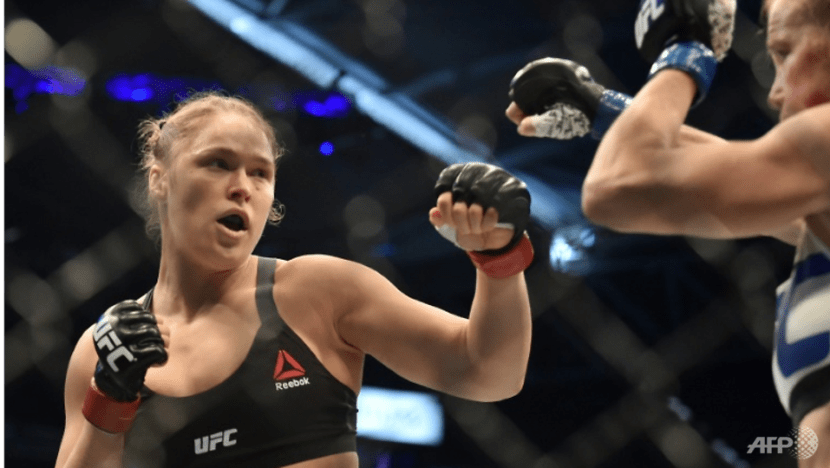 On a larger scale, Ms Lee believes that martial arts could have an empowering effect on women – one that can only be felt while executing fearless high kicks or landing a clean punch square on the target.  

"I find that women all over the world are starting to realise their power," she said. "Martial arts has become a platform for them to get stronger, inside out. To some, it might be intimidating at first, but it's so empowering."

But can it be sustained? Chocolate believes it can, simply because women, in her view, have a more patient and structured approach towards martial arts compared to men who may seek quicker routes to obtain gratification from doing the sport.
Ms Lee also reckons that women these days are more open towards trying out martial arts.

"Most of us in Singapore, it's just a busy country and you need that outlet to release that stress," she said.

"I envision more women taking up martial arts in the future."