MHA asks 9 to correct false statements, apologise over posts 'completely misstating' Shanmugam's remarks on rule of law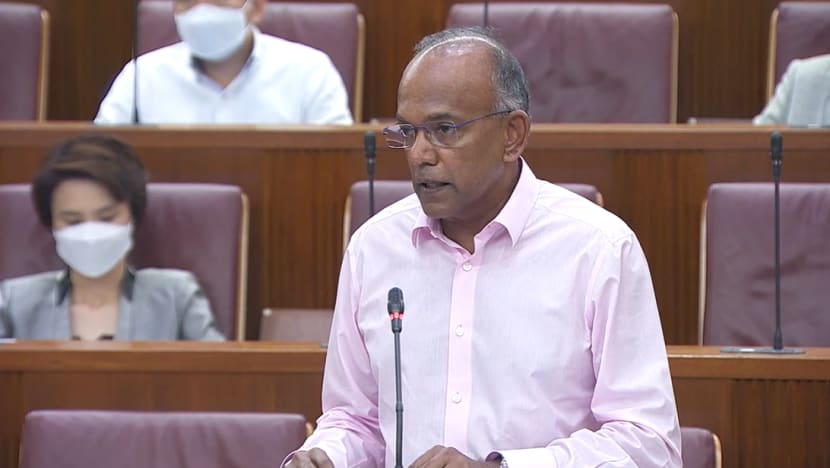 SINGAPORE: The Ministry of Home Affairs (MHA) has issued letters to eight people as well as Facebook page Wake Up Singapore over false posts misrepresenting comments made by Law and Home Affairs Minister K Shanmugam in Parliament about the rule of law in Singapore.
They have been asked to correct the false statements and apologise, said MHA in a statement issued late on Thursday (Oct 7).
The eight people are: Peoples Voice's Lim Tean, The Online Citizen ex-editor Andrew Loh, journalists Kirsten Han and Julie O'Connor, filmmakers Martyn See and Lynn Lee, social worker Jolovan Wham and researcher Kokila Annamalai.
The misrepresentations were also published on Mothership in an article on Wednesday, said MHA.
The posts had "completely" misstated what Mr Shanmugam said in Parliament during the 10-hour debate on the Foreign Interference (Countermeasures) Act (FICA), said MHA.
"The Minister had said in Parliament that Rule of Law is fundamental and basic for Singapore and its success, and the Government has always been committed to the Rule of Law and continues to be committed to it," said MHA.
"He also said that there are countries around the world where the Rule of Law is a concept for lawyers, but does not operate in the real world, and their societies live in utter misery.
"The nine persons put up posts which attributed to the Minister the very opposite of what he had said. They suggested that the Minister had said that Rule of Law does not operate in Singapore. That is false."
As of Thursday night, seven out of the nine had apologised for what they did and/or corrected their posts, said MHA, adding that Mothership had also published an editor's note to clarify and correct the misrepresentation.
Checks by CNA show that the two who had not issued any corrections at the time of publication were Mr Lim and Mr Wham.
Mr Shanmugan's comments on the rule of law in Singapore were made near the end of that debate as he was addressing concerns from Members of Parliament.
After the debate, Mothership published an article misrepresenting Mr Shanmugam as not being committed to the rule of law in Singapore, with the nine entities either sharing that article or making similar misrepresentations.
Mothership in its editor's note said: "Our earlier version gave the impression that Minister Shanmugam has changed his mind on rule of law. This is wrong and taken out of context."
"Mothership apologises for the misrepresentation. We have corrected our article to accurately represent Shanmugam's comments."
The other five entities who corrected their posts made similar apologies.
Ms Han, who had shared an excerpt from the Mothership article, said this in her apology: "Regrettably, the Minister was misquoted by the Mothership article which I republished in my posts to imply that he said that Rule of Law does not operate in Singapore.
"I have appended Mothership's editor's note to my posts, and apologise for sharing Mothership's misrepresentation of the Minister's comments," she wrote.
In his apology, Mr See said that he misquoted the Minister to imply that he said that Rule of Law does not operate in Singapore.
"I have corrected our post, and apologise to the Minister."
FICA was passed with a majority of 75 to 11 on Monday, only three weeks after it was tabled.
All People's Action Party (PAP) MPs present voted for the Bill, as did four Nominated Members of Parliament (NMPs).
Ten Workers' Party (WP) MPs and Non-Constituency Member of Parliament Leong Mun Wai from Progress Singapore Party (PSP) voted against it. Two NMPs abstained.