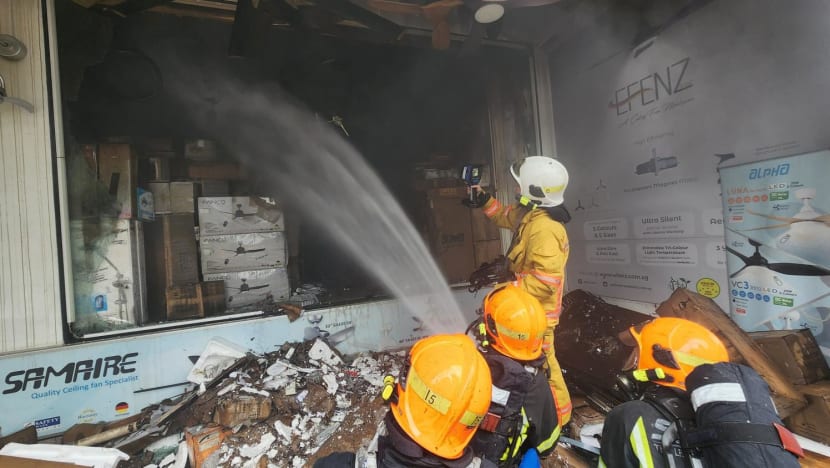 SINGAPORE: A fire broke out on Tuesday (Jun 28) at a unit on Balestier Road, which saw about 10 people evacuating the premises.
The Singapore Civil Defence Force (SCDF) said it was alerted to the fire at 529 Balestier Road at about 2pm.
Thick smoke could be seen coming from a unit on the ground floor when they arrived.
Firefighters from the Central and Bishan fire stations wore breathing apparatus sets and entered the unit through the front entrance with a water jet, said SCDF in a Facebook post.
"To speed up the firefighting operation, firefighters broke through a window and removed some items from the unit to create more space for the firefighters to manoeuvre safely inside the unit," it added.
The unit contained items such as fans, lights, bathroom furnishings and other home hardware fittings.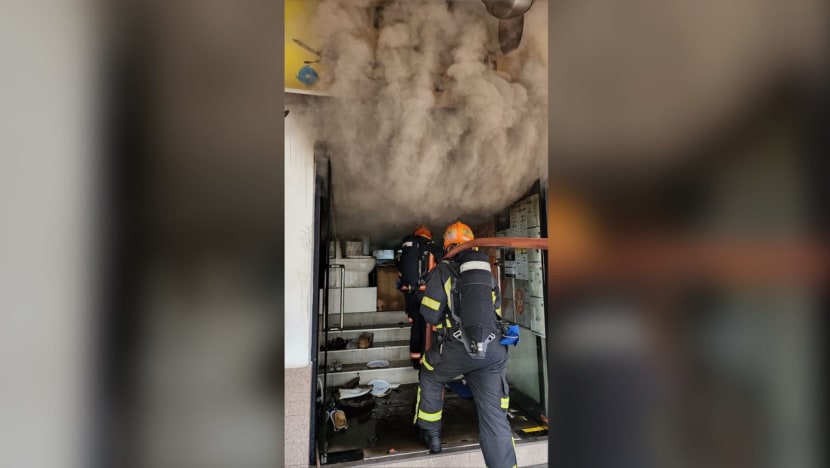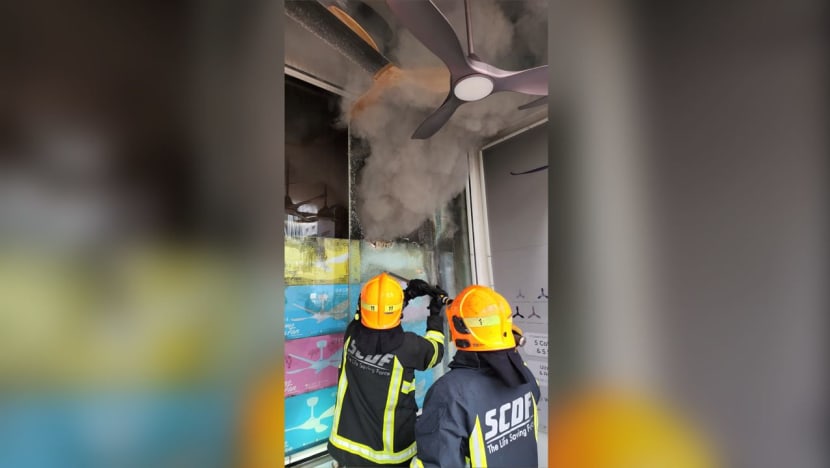 SCDF said the fire was concentrated in the back of the unit and was extinguished with two water jets within two hours.
Damping down operations are ongoing, it added, referring to the process of wetting burnt surfaces immediately after a fire is put out, to prevent it from rekindling.
Ten people had evacuated the premises before firefighters arrived, said SCDF, adding that there were no reported injuries.
The cause of the fire is under investigation.