SINGAPORE: A fire that broke out at the Benoi Lane industrial area in Tuas on Saturday (Apr 23) has been put out, about three hours after authorities were alerted to the incident. 
The Singapore Civil Defence Force (SCDF) said it was called to the fire at 4.45pm, adding that the blaze had engulfed a waste oil processing plant.
SCDF deployed 14 emergency vehicles and about 80 firefighters, comprising career officers, full-time national servicemen as well as operationally ready national servicemen. 
A rapid response fire vessel (RFV) was also deployed to provide a water supply line from the open sea for firefighting operations.
The blaze was extinguished at about 7.30pm, said SCDF in a Facebook update.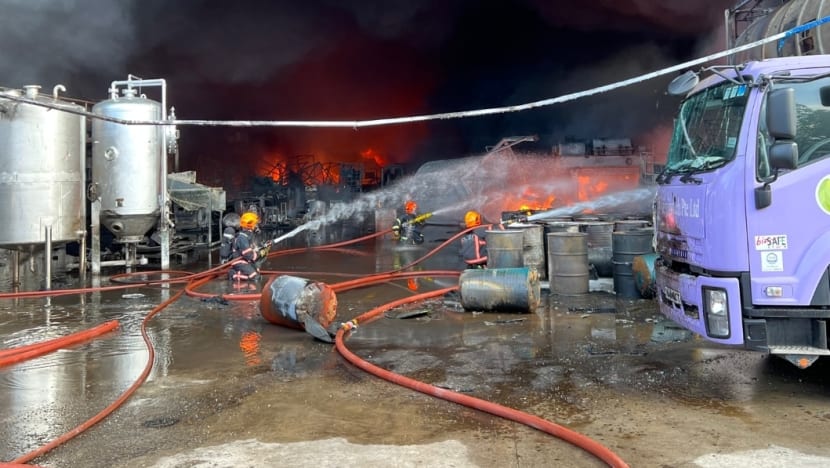 "Firefighters first brought the fire at the front of the premises under control using foam. They then moved deeper into the premises to mitigate the fire," said SCDF.
"At the same time, foam from handheld jets and the RFV's monitor were used to mitigate the fire at the side and rear of the premises facing the sea, in order to prevent the fire from spreading.
"At the height of the firefighting operation, a total of five foam jets and two water jets were deployed."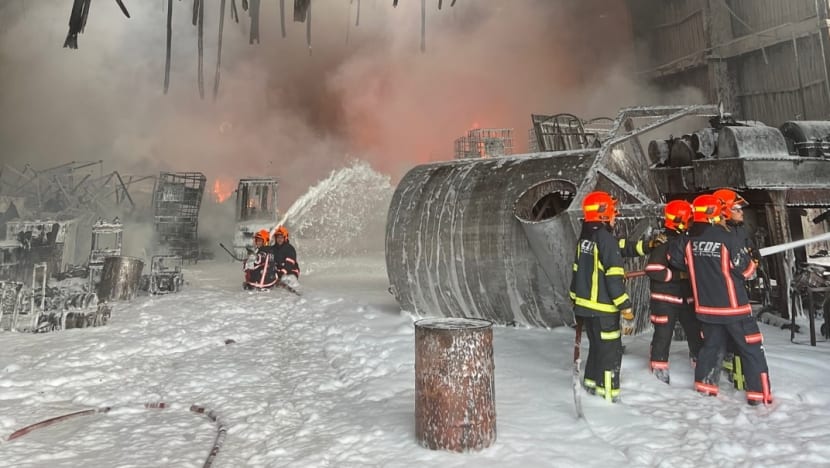 Six people had evacuated the premises before firefighters arrived, said SCDF, adding that there were no reported injuries.
Damping down operations are being conducted, said SCDF in a Facebook post at about 10pm, referring to the process of wetting burnt surfaces immediately after a fire is put out, to prevent it from rekindling. 
This is expected to last "several hours", it added.
Photos sent to CNA showed a column of smoke from a distance. One reader said he was at Raffles Marina when he saw the thick smoke at about 5pm.
Facebook users also said they saw smoke from Jurong West and Bukit Batok.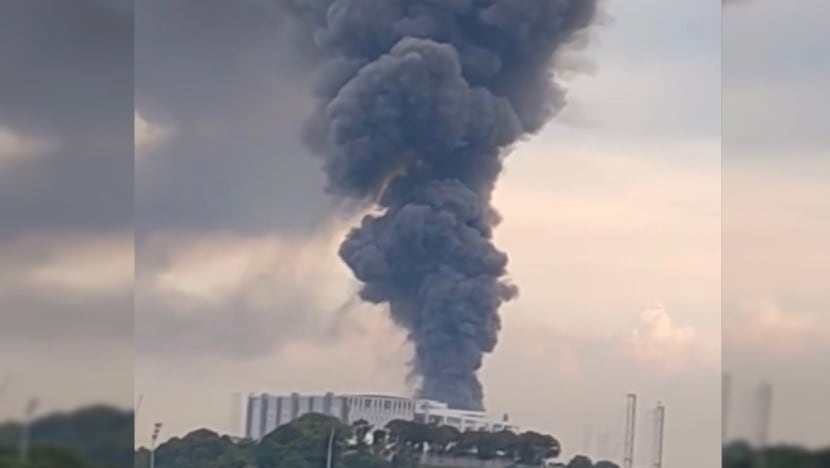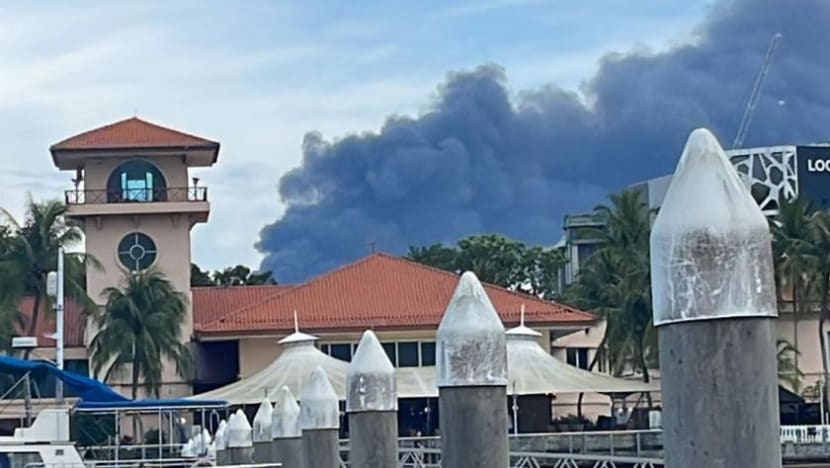 This story came from a reader tip-off. If you would like to send in information, photos or videos about something newsworthy, submit your news tips on CNA Eyewitness.