Firefighter injured after blaze involving piles of waste material at Woodlands Industrial Park
More than 100 people were evacuated, says the Singapore Civil Defence Force.
SINGAPORE: A firefighter was injured while battling a blaze involving piles of waste material at a warehouse at Woodlands Industrial Park on Saturday morning (Sep 17). 
Firefighters were called to 66 Woodlands Industrial Park at about 8.40am.
The Singapore Civil Defence Force (SCDF) said 10 emergency vehicles and about 70 firefighters were deployed.
"Upon arrival, SCDF immediately deployed its resources to surround and contain the raging fire which involved a number of piles of waste materials of various heights within the warehouse, collectively measuring about 100m by 100m, with the highest pile about 8m in height," it said in a Facebook post. 
"Donning their breathing apparatus sets, firefighters faced intense heat and thick black smoke while penetrating into the warehouse for firefighting operation."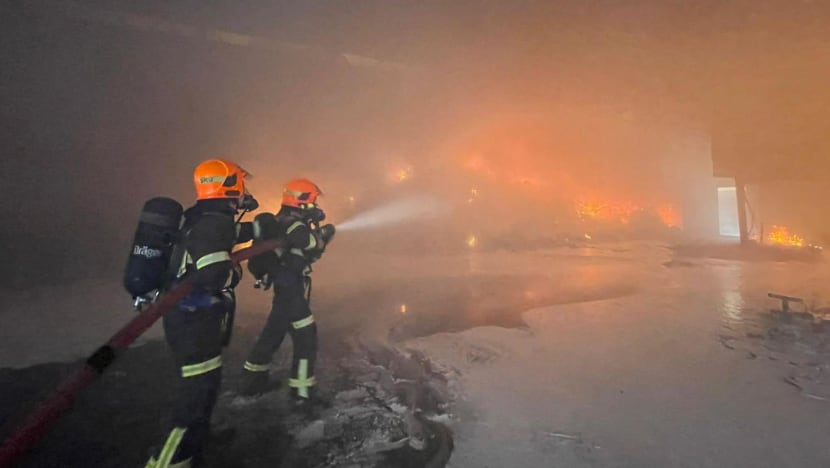 About 25 workers had evacuated before firefighters arrived at the scene. The police and SCDF evacuated about 90 people from neighbouring premises as a safety precaution.
A firefighter also injured his arm. He was assessed by a paramedic at the scene before being taken to Khoo Teck Puat Hospital.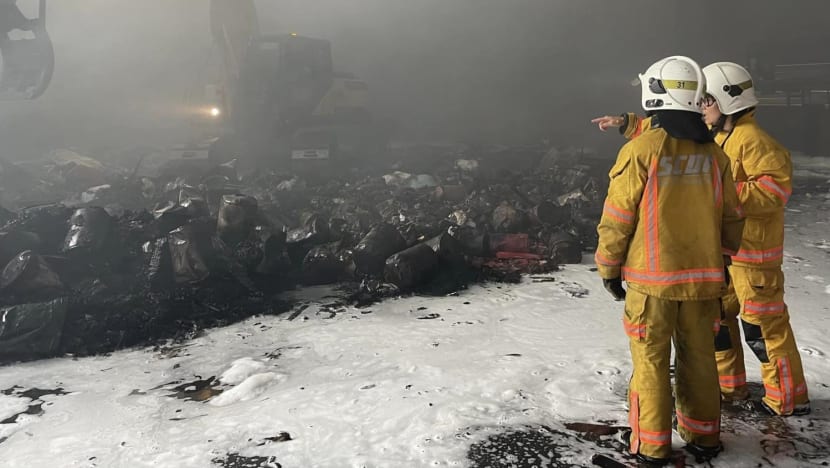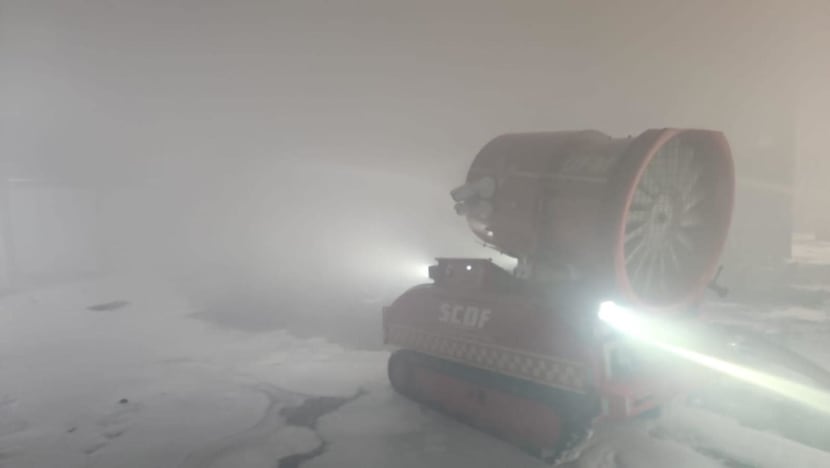 At the height of the operation, two foam jets and two water jets, as well as an unmanned firefighting machine, were used to fight the blaze.
The fire was extinguished within three hours.
As of Saturday afternoon, SCDF said firefighters are damping down the affected area so as to prevent any potential rekindling of fire from hot burnt surfaces.
The cause of the fire is under investigation, SCDF added.