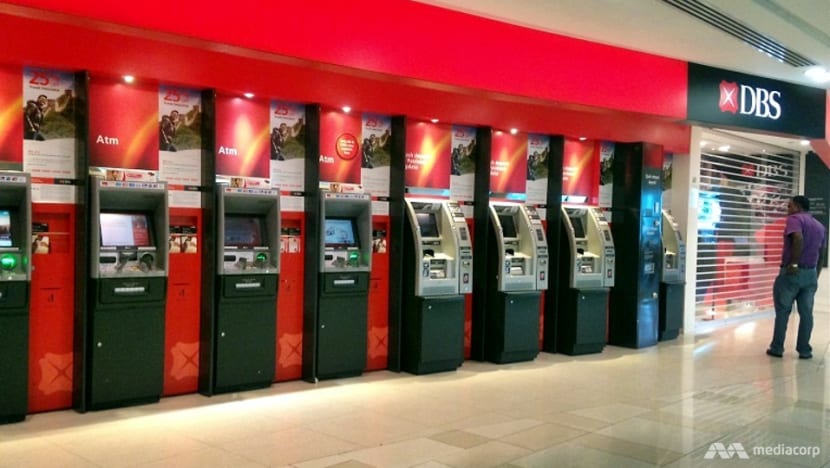 SINGAPORE: A former DBS employee who posted on Facebook a graphic of a T-shirt with the Singapore flag being torn, revealing an Indian flag underneath, has been given a stern warning by the police.

In response to queries about the case of Mr Avijit Das Patnaik, 44, the police said on Tuesday (Oct 23): "Following investigations, the police, in consultation with the Attorney-General's Chambers, has administered a stern warning."

He was investigated under the Singapore Arms and Flag and National Anthem Rules, the police added. The rules state that "no person shall treat the flag with disrespect".
The warning was given on Oct 3, about two months after a police report was made regarding his Facebook post.
Mr Patnaik, who has been a Singapore permanent resident for nine years, posted the picture on the Singapore Indians & Expats Facebook page on the eve of India's Independence Day, which falls on Aug 15. The group has 11,000 members.
Some netizens commented that the post was offensive and insulting to Singapore. It was then taken down.
DBS said in a comment on its Facebook page on Aug 19 that Mr Patnaik had posted the image because he "wanted to show that even as he's in Singapore, he remains Indian at heart".
"Upon realising the graphic was offensive, he took it down immediately," DBS said, adding that it had counselled Mr Patnaik. However, 10 days later, DBS released a statement on its Facebook page, saying that Mr Patnaik was no longer in its employ.
"DBS strongly disapproves of such actions by our employees. At the same time, it is fair and right that all employees are given the benefit of due process," the bank said in a Facebook post.
"Since the incident, a disciplinary committee has been convened and as of Aug 24, he is no longer with the bank."

Channel NewsAsia understands that Mr Patnaik, who lives here with his wife and two young children, remains unemployed after the incident and is looking for a job.