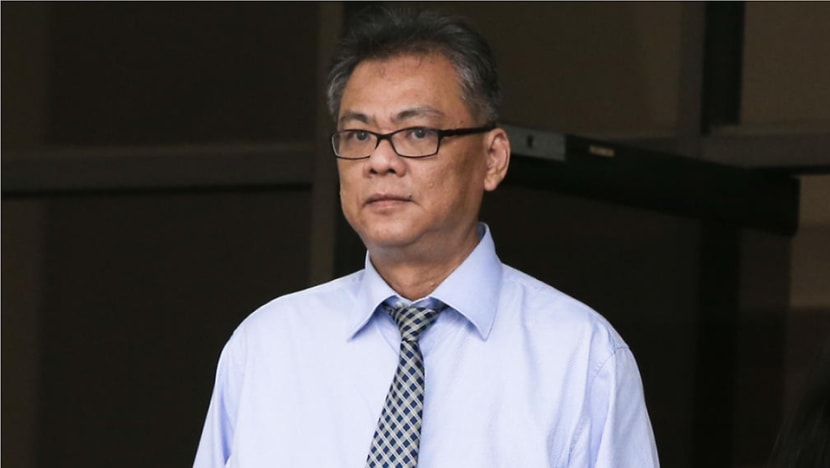 SINGAPORE: A former director of Nanyang Technological University's innovation and enterprise arm NTuitive was charged on Wednesday (Nov 28) for conspiring with others to cheat the university and its subsidiaries out of more than S$200,000.
Cheng Choong Hung, 55, faces 120 charges for offences including cheating, money laundering and corrupt transactions, which he allegedly committed between August 2014 and April 2016.
Cheng allegedly conspired with several accomplices to induce NTU, NTuitive and NTuitive's subsidiary TechBiz Xccelerator (TBX) to make payments to companies for works they did not perform.
One of his alleged accomplices, former tech firm I-KnowHow director Louise Lai Pei Hsien, was charged with 15 counts of cheating on Wednesday.
Lai, 42, is accused of conspiring with Cheng to cheat NTU, TBX and NTUitive by submitting invoices from her firm for works it did not perform.
These included market research for data-informed social marketing, website development for NTUitive and mobile application development.
Cheng also allegedly conspired with another person, Mr Fung Kwok Pan, to cheat NTU and TBX by submitting invoices from a digital design firm Voidworks for works it did not perform, such as web platform design and app development.
It was not indicated how Mr Fung is related to Voidworks or to Cheng.
On top of this, Cheng was accused of cheating the university into believing that a woman Ms Lu Jiawen was employed by TBX when she was not.
In this way, NTU paid Ms Lu salaries amounting to S$21,000 between July 2015 and December 2015.
After the alleged criminal proceeds were received by I-KnowHow, Voidworks and Lu, Cheng allegedly facilitated the channelling of the money into a bank account belonging to another party, Mr Xu Meng, the Corrupt Practices Investigation Bureau (CPIB) said in a statement.
Cheng had access to Mr Xu's bank account, and transferred most of the funds to himself. CPIB has since seized about S$281,000 from Cheng.
It was not indicated whether the other parties will be facing charges.
When contacted, NTU told Channel NewsAsia that Cheng was no longer with the university. 
"He left in June 2016. NTU reported the matter to the CPIB in August 2016 as soon as it found out about the alleged wrongdoing," it said. 
"The university is unable to comment as the matter is undergoing court proceedings."