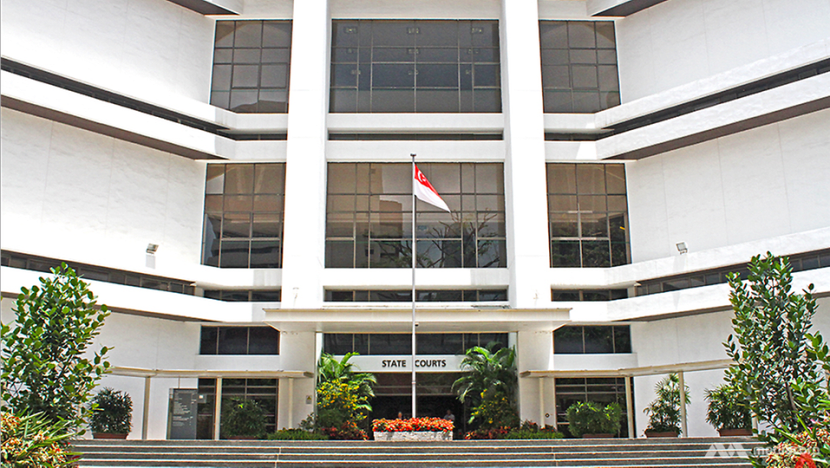 SINGAPORE: A former employee of Frasers Centrepoint Property Management & Services pleaded guilty on Friday (Aug 24) to conspiring with another man to cheat the company of S$89,000 worth of contracts over seven years.
Abdul Rahim Ghazali, 46, faces 113 charges, including for cheating, receiving bribes and engaging in a conspiracy to cheat.
He pleaded guilty to 25 charges, with the remainder to be taken into consideration for sentencing.
Abdul Rahim worked for Frasers between 1998 and June 2017, starting out as a senior technician and eventually getting promoted to facilities supervisor.
Based in Alexandra Point, one of the properties managed by Frasers, Abdul Rahim was tasked with maintaining the building and ensuring that day-to-day operations were carried out. 
He also managed repair works in the building, sourcing and supervising the contractors who carried out the works. He could also award jobs to contractors on Frasers' approved vendor list.
In 2011, Abdul Rahim decided to set up a company with an accomplice Loh Boon Wah, and use that company - Fatal Express Facility Services - to secure jobs from Frasers.
Both men knew that Abdul Rahim would have to conceal his interest in Fatal in order to obtain jobs from Frasers, who would not have engaged Fatal if it had known of the connection.
It was decided that Loh would be named as Fatal's director, while Abdul Rahim secured jobs from Frasers for Fatal. The pair would split the profits obtained.
Their conspiracy saw Abdul Rahim award 112 Frasers contracts to Fatal between 2011 and 2017. Frasers paid Fatal S$89,570 for those contracts.
ABDUL RAHIM ASKED FOR S$100 BRIBE IN 2016
In 2016, Abdul Rahim also asked a contractor performing sealant works at Alexandra Point for a S$100 bribe.
The man, Ang Kim Woo, was installing glass panels in June 2016 on behalf of Loyal Specialist & Engineering, who had been contracted by Frasers.
Abdul Rahim, who was supervising the man and his team, approached Ang and asked for some money. Ang agreed.
Abdul Rahim knew that Ang had agreed so as to avoid any potential trouble when the accused supervised Loyal's works. Abdul Rahim also knew that Ang had agreed in the hope that the accused would appoint Loyal for more jobs from Frasers, the court documents said.
Details were not provided on how the conspiracy and bribery were discovered.
Deputy Public Prosecutor Ang Siok Chen had asked for a jail sentence of 12 months. She said that seven of the sentences should run consecutively, as the offences were committed over seven years.
Abdul Rahim's defence lawyer, Ms Emily Koh, asked for less than 12 months' jail, saying that her client was extremely remorseful.
She said that he had cooperated fully with the police and pleaded guilty at the first opportunity.
Ms Koh also said that Abdul Rahim was the sole breadwinner of his family and had an ailing father who depended on him.
"He has also lost his job after 20 years with his previous employer as a result of his stupid, careless and wrongful deeds," said Ms Koh.
Abdul Rahim can be jailed for up to 10 years and fined for cheating. District Judge Marvin Bay adjourned the case for sentencing to next week.