The helpers' helper: From suicidal maid in Singapore to devoted social worker in Batam
Rahayu Gabrelle once sought shelter for her troubles - today she provides it for hundreds of women, children and migrant workers in need of help.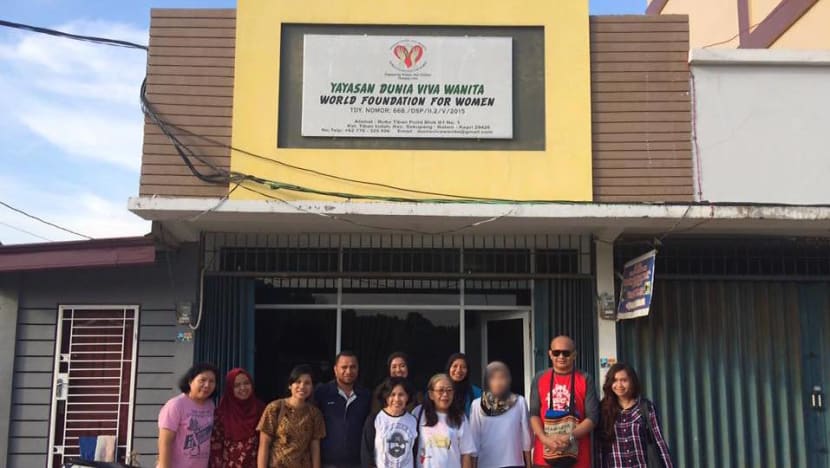 BATAM: Her journey began in a dark place of suicidal thoughts and led to death witnessed first-hand, but these days Rahayu Gabrelle's exploits involve bringing light into the lives of those who tread the path she once did.
The 42-year-old Indonesian runs Yayasan Dunia Viva Wanita, a Batam island-based non-profit foundation and shelter for women, children and migrant workers hailing from nearby regions in Indonesia as well as Singapore and Malaysia.
Yet at the turn of the noughties Rahayu, who is married with a child, was the one seeking shelter instead as a domestic helper in Singapore.
She declined to go into detail but was visibly distressed when harking back to the nine-month stint with her first employer there.
"I had some problems, some abuse," the reticent woman told Channel NewsAsia in hesitant English. "I felt very depressed … They didn't let me go out at all, and sometimes I would think, maybe it would be better to kill myself."
Fortunately, Rahayu asked for a transfer instead and over the next four years found better luck working for a "very nice" employer. She was unaware, though, that it was illegal for her to help out at their dry-cleaning shop - so when Manpower Ministry (MOM) personnel came along "pretending to be customers", the gig was up.   
Rahayu was placed at a shelter run by HOME (Humanitarian Organisation for Migration Economics), where she met the non-governmental body's founder Bridget Tan for the first time.
"At the shelter I had nothing to do, and I saw Sister Bridget being very busy buying food, running around every day - so I volunteered to help," said Rahayu.
"Then after my case was concluded, she asked me if she were to open a shelter in Batam, could I take care of it for her? But I'm from Central Java, so I said 'no' because I had also heard that Batam is known for having many sex workers."
So Rahayu went home first - but while visiting Tan in Singapore a year later in 2007, a fateful incident changed her mind for good.
"We were just walking to the HOME shelter when a domestic worker - Indonesian - fell from 14 storeys up," Rahayu recalled, adding she had no idea if it was an accident or otherwise. "I saw all the blood, the police carrying the body away … Then I turned to Sister Bridget and said OK, I will do the job."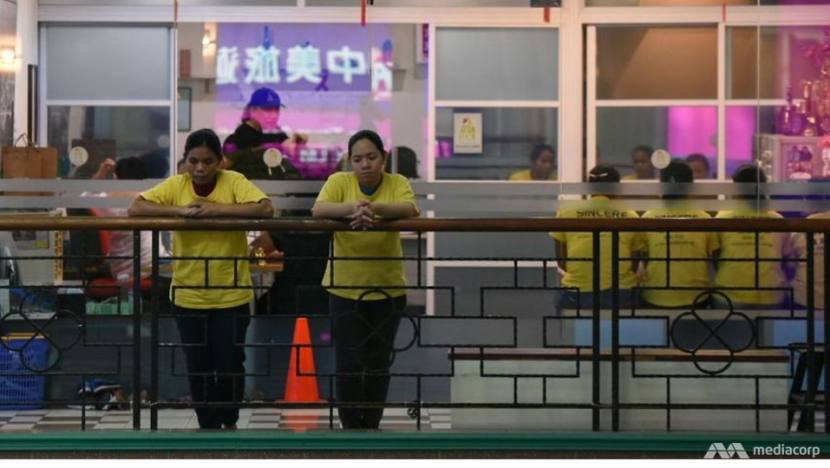 MISSING PAY, UNWANTED BABIES AND MORE
Viva Wanita was up and running by 2009 and since then, Tan has remained in a consulting role, with her own house in Batam serving as the shelter itself.
Their doors are often open to women from other parts of Indonesia, sent to Batam with the promise of a well-paid factory job but ultimately exploited and forced into the sex trade, said Rahayu.
But she noted that the major group continues to be that of Indonesian, Filipino and Burmese domestic helpers repatriated from Singapore and Malaysia - women "worse" off than she once was.
Asked about some of the common plights faced by the domestic helpers sent to her shelter from Singapore, Rahayu said many were owed their salaries, in particular those with multiple transfers to different employers.
"We also have many cases of unplanned pregnancies by Bangladeshi workers," she added. "The woman comes to us, the baby is born here and we try to get them to her family. But some are not ready to do that - for many traditional families, to be pregnant before marriage is a sin.
"So we help them explain to their families, or let them wait here until the families understand."
Then there are the Indonesian domestic helpers - who make up over half of Singapore's population of maids - sent to Batam at the end of their employment, despite not originally hailing from there to begin with.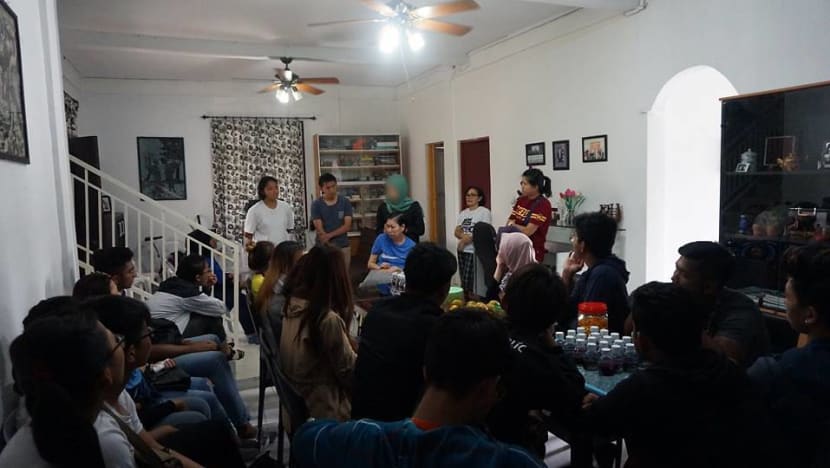 "KEEP GOING"
Under Singaporean regulations, employers must pay for their return trip home but as previously reported by the international Human Rights Watch group, some opt to purchase cheap ferry tickets to Batam instead of flights to an airport nearest to their hometown.
MOM guidelines stipulate that alternative repatriation arrangements can only be made if both employer and domestic worker agree to it. The ministry also has a compulsory orientation programme for first-time maids, and sends out newsletters to reach out to them.
Citing the need for confidentiality, Rahayu did not share personal information of the domestic helpers in the above cases, but confirmed that some of them had lodged reports with MOM.
In total, 323 cases were handled by Viva Wanita from 2011 to 2017 - a number which Rahayu said she would be glad to see fall further.
"Have we helped people? I think so. When I started, we would get about 80 domestic helpers coming from Singapore," she said. "It's better now. In one year we get maybe 20."
The foundation has only two other staffers - with one part-time - but on the squatter outskirts of Batam city, nearly 20 teachers employed to provide free education to 250 kindergarten and primary school kids spread throughout five schools.
Rahayu called this a necessary initiative - but one that comes at no small expense, along with the frequent purchases of flight tickets to send domestic helpers back to their rightful homes.
"I try to do proposals every year, for both the Indonesia government and private companies to fund us," said Rahayu. She receives no salary for her efforts - not that it's an issue for her.
"Of course everyone needs money. But with non-profit work, we don't think of money," she laughed. "Most important is to run the organisation from year to year; to keep going and going - for all the women and kids that need help."