Gillman Barracks to get S$2 million facelift, new offerings could include farmers' market, farm-to-table dining
SINGAPORE: Gillman Barracks will get a S$2 million facelift and could soon see new offerings including a farmers' market and farm-to-table dining options.
In two phases of rejuvenation plans, the Singapore Land Authority (SLA) said on Tuesday (May 24) that it intends to introduce more tenants with "novel" food and beverage and lifestyle concepts to provide a wide range of offerings.
A S$2 million upgrade of Gillman Barracks' infrastructure is currently under way to "enhance the overall visitor experience", the authority added.
Gillman Barracks is the site of former military barracks dating back to 1936, with 17 colonial state properties and an estimated site area of 6.6ha. 
Located near the Southern Ridges, the site is currently home to 10 local and international art galleries, and will continue to be a "highlight precinct" for Singapore Art Week, the authority said. 
Announcing the rejuvenation plans, SLA's chief executive Colin Low said that since taking over the management of Gillman Barracks in 2020, the authority has engaged market players across different sectors to curate "a unique space". 
"Through the rejuvenation plans, Gillman Barracks will be transformed into a vibrant, creative lifestyle enclave," said Mr Low. 
"Families, cyclists, hikers, arts enthusiasts, nature lovers, as well as the working community and residents in Alexandra and Telok Blangah, and future residents at the newly announced Greater Southern Waterfront, can look forward to experiencing varied offerings throughout the day."
On Tuesday, SLA launched five tenders for F&B and lifestyle uses, such as farmers' markets, bistros with "potential live music", farm-to-table dining options, and lifestyle workshops for "varying ages". 
"This is to meet the increasing demand for unique offerings and outdoor interactive spaces that befit new and evolving lifestyles that have emerged in recent years," said the authority.
Of the five blocks open for tenders, four currently have tenants. Their leases will expire early next year, SLA added.
Similar tenders will be offered for the other blocks in the second phase of the rejuvenation, it said.
The tenders will remain open for eight weeks from Tuesday, and applicants will be evaluated based on price and quality. 
The quality component will consider whether the proposal incorporates green initiatives, part of SLA's initiative to make Gillman Barracks an eco-friendly precinct, said SLA.
OVERALL FACELIFT
Gillman Barracks will also get an "overall facelift", with upgrading works targeted to be completed by early-2023, said SLA in the press release. 
Common washrooms will be upgraded with eco-friendly sanitary fittings and a new thematic playground will be built, it announced.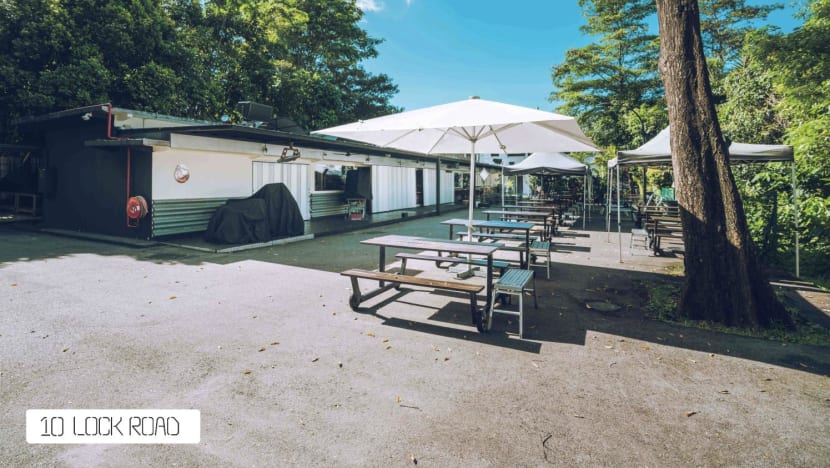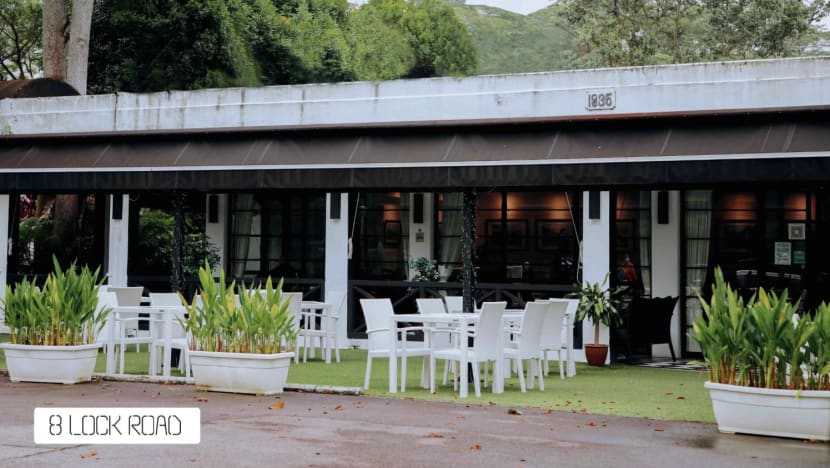 With the site a 10-minute walk from Labrador Park MRT, there are also plans to introduce additional covered linkways at selected walking paths to improve the connectivity among the 17 blocks.
Gillman Barracks is also situated next to a park connector network along the Alexandra Garden Trail, which links Hort Park, Labrador Park and the Southern Ridges, said SLA, describing it as an "ideal pitstop" for cyclists and hikers. 
The site will offer free parking on weekends, public holidays and weekdays from 5pm to 8.30am the next day, said SLA.
Responding to a question about low human traffic at Gillman Barracks, Mr Low said consumers are looking for new concepts and new places to go.
The community or social workshops that the tenders call for will be an "interesting kind of differentiator", compared to "a typical rental unit", he added.
"It could be in a retail mall, in an air-conditioned complex, but there are not many places in Singapore that have this unique offering of large grounds, greenery," he said.
"The five tenders that we are going to launch today also include outdoor recreational areas. I think Singaporeans or residents staying in Singapore will look to a concept like this."