Going digital: Singapore's construction firms embrace artificial intelligence and virtual reality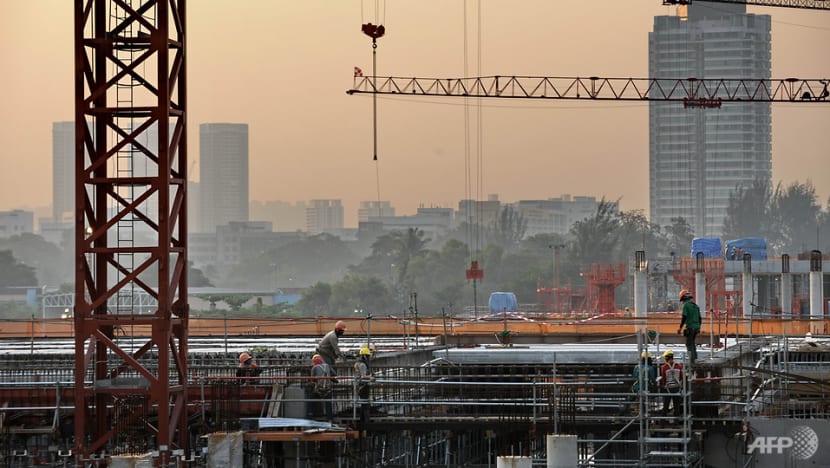 SINGAPORE: The built-environment industry has been going through a steady transformation in recent years in a bid to improve productivity, reduce costs, improve safety and create better jobs. These efforts are part of the Building and Construction Authority's (BCA) Construction Industry Transformation Map launched in 2017, with digitalisation as its key plank.
One main thrust is a process called Integrated Digital Delivery (IDD) which leverages data and digital technologies to connect the different parties involved in a project.
At the BCA-REDAS Built Environment and Property Prospects Seminar in January, BCA CEO Hugh Lim noted that the industry was "making steady progress" towards the agency's 2020 target. BCA hopes to have 40 to 60 IDD projects and IDD capabilities in 150 to 180 firms by 2020. Currently, there are 35 public and private sector projects piloting IDD.
WHAT IS INTEGRATED DIGITAL DELIVERY?
With IDD, firms use digital technology to integrate the entire construction process, from building design to operations and maintenance. IDD uses a collaborative 3D modelling technology called Building Information Modelling (BIM), advanced infocomm and smart technologies.
Some of the projects piloting IDD include: the Land Transport Authority's Kim Chuan Depot, PSA Corp's Tuas Port Maintenance Base, and CapitaLand's Rochester Commons mixed development.
EFFECTS OF DIGITALISATION
Construction firms which have embraced digitalisation reaped increased time and resource savings, they told CNA.
One of them is BHCC Construction, which has been using BIM technology for about seven years, a spokesperson said.
It has allowed the firm to shave the time spent in the construction stage by 25 per cent by providing real-time updates to all project partners, including status tracking of precast components, the spokesperson added.
The firm also aims to save more time using other technologies. It hopes to cut the time spent in the design stage by 30 per cent through a Virtual Reality (VR) collaboration system. VR will allow clients and contractors to see the building design in 3D through goggles.
And by digitalising its management of site safety records, the firm hopes to shave 25 per cent of the time spent updating those documents.
Pan-United Corporation Ltd, a concrete and logistics firm, has seen cost and manpower savings after developing their own digital platform in 2014, said CEO May Ng.
The company reaped 45 per cent in costs and manpower savings since using AiR, said Ms Ng. 
AiR (Artificial Intelligence for Ready-Mix Concrete) is a centralised operation system for ready-mix concrete companies that manages ready-mix concrete batching plant production, oversee trucking fleet management, quality control and inventory management.
It also helps ready-mix concrete customers to place orders, track deliveries and manage their data electronically.
The system is deployed in Pan-United's entire supply chain of business operations, said Ms Ng, including replenishing raw materials for concrete production, taking customer orders, deploying plant equipment and fleet management and automating back-end processes.
"It allows us to eliminate the manual work and to upskill our employees, enhancing their career development. The AiR System also promotes transparency and timeliness of information, resulting in more cohesive teamwork among employees and our service providers," she said.
Replacing paper documents with electronic delivery orders and e-invoices also allowed the firm to save 13 tonnes of paper annually, she added.
CHALLENGES OF DIGITALISATION
Still, there is a "considerable time lag" of digitalisation in actual industry practice, noted, Associate Professor Robert Tiong.
Citing a 2019 study, Assoc Prof Tiong, who is from the Nanyang Technological University's School of Civil & Environmental Engineering, said the results could imply that IT usage was low in most construction projects.
"In other words, traditional approaches still dominate information transmission and collection," he said.
One reason for this is the challenges which have to be ovecome when implementing digital technologies, firms which CNA spoke to said.
BHCC Construction found that there were many different kinds of software in the market, and the firm encountered problems in merging software and using it properly.
For Pan-United, a big challenge was "going the way of technology - into the digital space - in a traditionally brick-and-mortar industry," said Ms Ng.
"One example is changing the mindsets of heavy vehicle drivers such as drivers of concrete mixer trucks, and tipper truck drivers of raw materials," she said.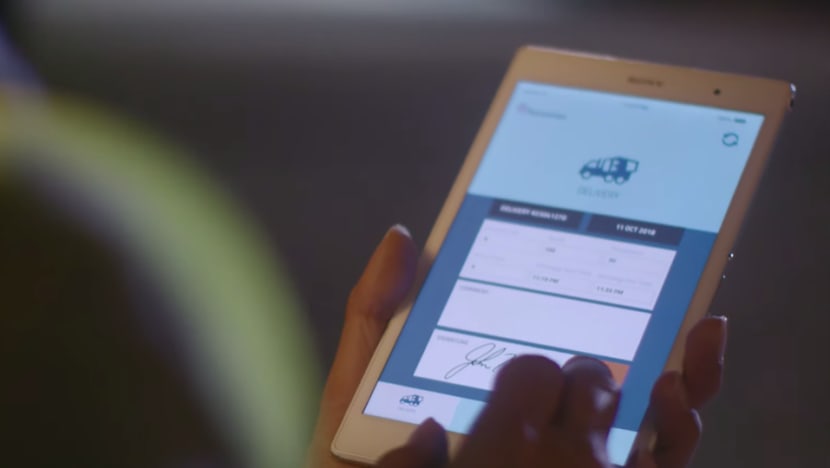 "Most of the drivers are more used to walkie-talkies, basic mobile phones and hard copy delivery order, rather than using apps in smartphones and ipads."
Experts highlighted other challenges, such as the lack of collaboration across the industry, the affordability of technology and the lack of expertise.
Different parties in the construction industry may use different IT systems, said Assoc Prof Tiong.
"Such standalone systems usually have their specific interfaces and data formats that inevitably leads to information inconsistency, which may bring about inefficient communication and hamper collaboration in any construction project," he said.
This ties in with the high cost of developing base technology and infrastructure, said Assoc Prof Goh Yang Miang from the National University of Singapore School of Design and Environment.
"There is a need for the industry to work together to accumulate useful data or basic IT infrastructure that can bring the industry forward in its digitalisation process.
"There should be deliberate effort to develop open source datasets and affordable IT infrastructure for the industry," said Assoc Prof Goh.
NEW AND BETTER JOBS
Nevertheless, the digitalisation of the the built-environment sector is necessary not only to improve construction processes but also create new and better jobs for Singaporeans, said Minister of State for National Development Zaqy Mohamad at the BCA-REDAS Built Environment and Property Prospects Seminar.
Already it has created positions such as 'Digital Delivery Manager' or 'Buildings Digital Lead', which will attract more local professionals, managers, executives and technicians (PMETs to join the sector.
Their proportion in in the local construction industry has fallen over the past decade despite the rising population of local PMETs.
"It is important for firms to invest in a local core in order for their business growth to be sustainable for the future," said Mr Zaqy.
In March 2020, the inaugural CNA Digital Economy Leadership Summit 2020 will bring together some 200 key decision makers from Government, diplomatic circles and the private sector from around Asia, to explore key issues that include: How to grow and innovate in a digital economy, as well as how to manage talent and ensure sustainability in the digital economy.   
More details are available at: cna.asia/leadership-summit.