Going from youth crime to sitting on an official youth panel: How Carlos turned his life around
Carlos had done drugs, and inked his forehead by the time he was 16. Now 23, that version of him is a distant memory.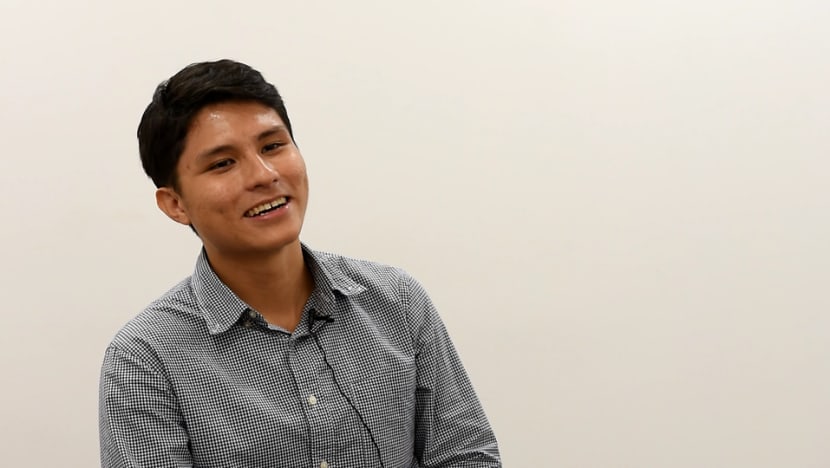 SINGAPORE: From when he just a young boy, it looked like Carlos Andres Monasterios, now 23, was headed towards a life of trouble.
By the grand age of 16, he had done drugs, been a loanshark runner and inked himself on his forehead.
He had also inked his left middle finger with the letter R, to stand for Rascal - a nickname he identified with - joined a gang and tried sniffing glue.
That wasn't all. 
Carlos had beaten a fellow student into a pitiful state, extorted money from his school mates, and thrown chairs at teachers.
The law eventually caught up with him. He was arrested twice by the police, first sentenced to a stay in a boys' hostel, and later, to three weeks in remand.
Then, suddenly, he decided it was time to turn things around, while he was alone in a cell in the basement of the State Courts, before his court appearance after being remanded. 
"It was so quiet, it was so cold, and I had nothing. I just had a pair of blue shorts, a grey t-shirt. And that transparent slipper," Carlos recounted, speaking to Channel NewsAsia in an exclusive interview.
"There were so many thoughts running and screaming in my head … there were just so many whys and I was just overwhelmed with emotions, and that was when I decided I can't just continue this, I can't leave this prison cell and just go back to being how I was, I can't."
At his lawyer's suggestion, he agreed to go to halfway house The Hiding Place, and the Carlos of today is a far cry from the one before.
FROM YOUTH CRIME TO YOUTH PANEL
Carlos, who is currently a full-time national serviceman, sits on a Government youth panel that advises agencies on the relevance and effectiveness of potential policies and programmes.
He is one of 12 members on the Youth Advisory Group (YAG), which was formed in Aug 2017 to advise on initiatives by the National Committee on Youth Guidance and Rehabilitation (NYGR). The NYGR addresses issues related to juvenile delinquency in Singapore.
The objective of the YAG is to increase youth participation in NYGR's work, and to provide the youth perspective to NYGR's policies and programmes, the Ministry of Social and Family Development (MSF) said.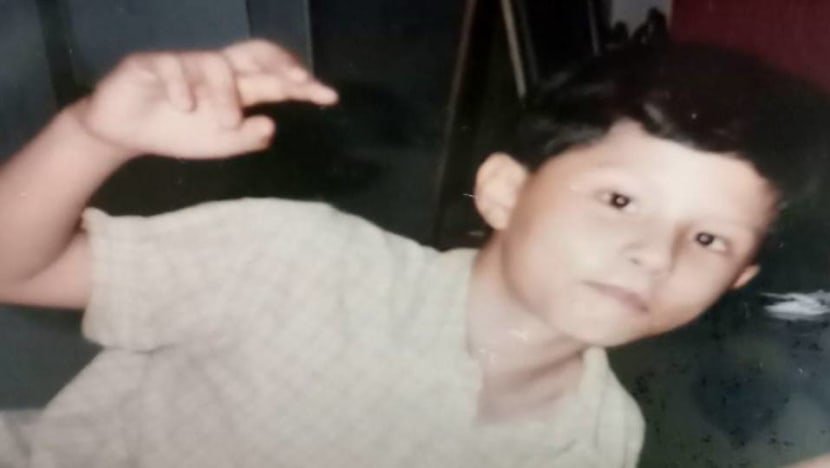 "We need to work with schools, with school counsellors, youth work agencies, and find better ways to connect with young people," he said.
So far, the group, whose members are appointed by NYGR co-chair Mr Lee, has been engaged thrice.
Most recently, the police sought the YAG's views as they are looking to  implement a series of policies or communications aimed at preventing youths from committing crimes like rioting, unlawful trespassing and molest, Carlos said.
This involved Carlos reflecting on his past, and providing first-hand observations that moved the conversation forward. 
"I believe that it wasn't just something for show, because they actually internalised what we said and it was a bit of a debate. They were trying to prove their point, and we were trying to answer it back, and it was a very fruitful session," he said.
The Central Narcotics Bureau (CNB) also engaged the group on youths' perceptions and attitudes on anti-drug advocacy efforts in Singapore.  A spokesman for MSF said that the YAG's contributions validated the CNB's and the National Council Against Drug Abuse's initiative to develop anti-drug advocacy in Singapore. The Central Youth Guidance Office also engaged the group on the effectiveness of a website.
Carlos agreed to join the group after being asked by his former probation officer. Being able to contribute to the society in this way has come to him as an unexpected form of satisfaction.
"I was a liability, I was a menace. I was going to amount to nothing, and to think that I could actually take those experiences and share my point of view of the matter, and be the voice for people who are going to head to that path, or people who are already walking down that path. That made me feel a strong sense of pride in doing what I'm doing with YAG," he said.
GOING FROM BAD TO WORSE TO NOTORIOUS
Carlos was not always getting into trouble. In fact, up to the age of 11, he had stayed out of trouble. With a thirst for competition, he was even in the school's football team, but got kicked out when his grades fell.
While she tried her best to be there for him, his mother, the sole breadwinner, was "pretty absent", he said. He lived with his grandparents, but he was left to his own devices, and was not close to his siblings.
"At home, I had no one," he said.
He leaned towards the rebellious pupils in school. By the time he was in Primary 6, he was starting to run away from home, and had had his first taste of cigarettes, after finding a stray packet by chance on the ground. 
Secondary school did him no good. He would hang out with his older schoolmates. 
"The group dynamics kind of spurred each of us to be more notorious than others. So we would pick fights with other schools, other neighbourhood schools, and we would challenge each other to do more daring stunts, more defying stunts, to see who was going to be the 'top' notorious one," he said.
It was like he was graduating academically and criminally, he quipped.
At the height of his notoriety in school, when he was just 14 years old, he decided to immortalise the period with a tattoo.  His friend would get one if he did.
"The foolish thing is he got the tattoo on his hand, and I got it on my face. Because to me it was like, 'Oh I've got to be bigger, I've got to be even more gung-ho', so I said you got it on your hand, I am going to get it on my face," he said, recounting the incident.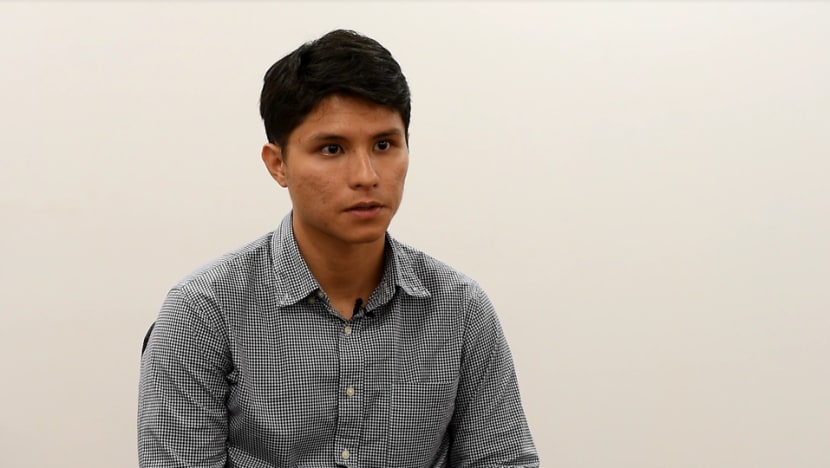 "It's too much attention. You don't realise how obvious it is until you have it."
The same year, he started spending time with gang members. He then joined the gang and started doing harassment work for unlicensed moneylenders. In 2009, he was caught for that, and given the sentence to stay in a hostel for a year.
"Things just got worse and worse. I met even more offenders, and we just clicked well with each other, and I got introduced to drugs," he said.
His life of drugs did not last long. About a year after he had been consuming and supplying them, he was approached by policemen while he was on his way home in Punggol. They tested him in a few ways to determine if he was intoxicated. When asked if he could go to the police station for a urine test, Carlos agreed, as he believed he was "above the law".
His urine was found positive for drugs, and his mother had to bail him out.
"She was really devastated. Before that, she knew I was on drugs, but I guess that day was the day she realised her son was a drug addict," he said.
THE ROAD TO CHANGE
Agreeing to stay at The Hiding Place was the first step Carlos took to reverse the years of going downhill. 
"I knew if I left that place (the cell) that day, that if I left, and didn't do anything about it, I would just go back, and its not that first time that's happened. I was quite receptive to going to a more structured and guided place," he said. 
His intention was also to try and escape jail time, since he could show that he was making an effort to change, he added.
There, he met people who made him feel loved in a way he said he had not been. He recounted a man who was like a father figure to him. 
"He was like the absent father that I never had. He was very stern at times, but he was always looking out for our needs," he said.
Carlos' own father is Bolivian. Carlos and his four siblings were bundled and brought here by his Singaporean mother from the South American country when he was four years old.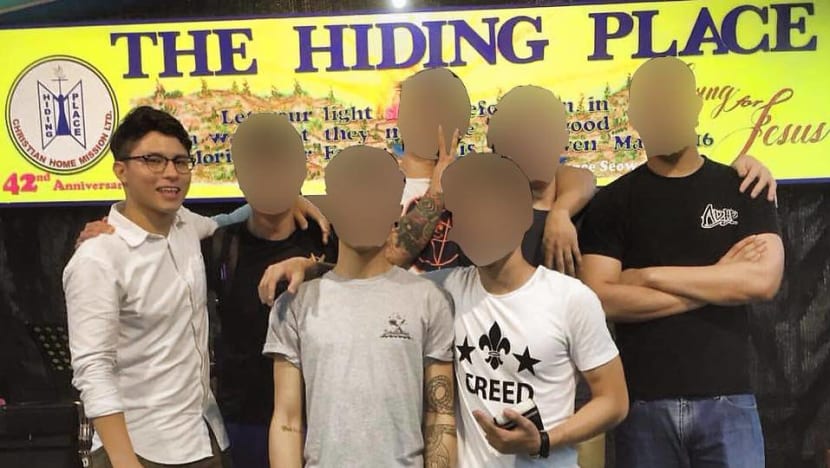 "It just hit me that I was given a second chance. It felt like a real smack on the forehead. I was in disbelief," he said.
"I knew I had to take this chance, this opportunity. I had to cherish it. That's what led me to begin on this journey of transformation."

Carlos made good, studying at The Hiding Place with the help of tutors. He completed his O-Levels and went on to get a diploma in hospitality and tourism management from Temasek Polytechnic.
He is now hoping to go to university. His life could not be more different than it used to be, but more than everything else, what has kept him on track on his new path is his family. 
From someone they had to be cautious of, they now turn to him for advice and for decision-making in the family. 
He said: "I was so unreliable before, and now to be this individual, this member of the family who can be so reliable - it makes me feel that I have so much to lose, and that's one of the things which really keeps me from ever going back."