Gojek to introduce temporary flat fee on trips to help drivers cope with rising fuel costs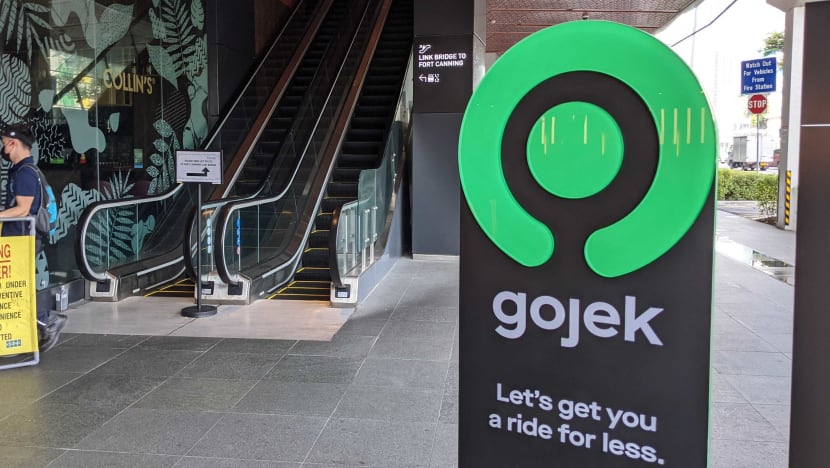 SINGAPORE: Ride-hailing firm Gojek said on Saturday (Mar 19) that it will impose a temporary flat fee on all trips to support its private-hire car drivers cope with rising fuel prices.
The "driver fee" will kick in from Mar 31 and be in place for 2 months "until at least May 31", said a company press release.
A S$0.50 flat fee will be added to all rides that are less than 10km in distance, while trips that go beyond 10km will have a S$0.80 flat fee.
The fee will apply to all GoCar, GoCar Premium and GoCar XL services, with the exception of GoTaxi whose fares are based on the taxi's meter.
Gojek said that the temporary fee will not be subject to its prevailing commission rates and drivers will get to take home the full amount.
The latest move adds to the firm's existing incentives and support measures for drivers, it said. For instance, the firm had announced last June that it will halve its service fees for drivers to 10 per cent on all rides until at least the end of this year.
Meanwhile, Gojek also announced that it will increase its trip start fare by S$0.50 for all GoCar trips from Mar 31, while that for GoCar Premium and GoCar XL services will be raised by S$0.80.
This change excludes GoTaxi rides.
To help consumers offset these changes, the firm said its ongoing "925" promotion will remain applicable to all trips booking via its platform. New users also receive a discount voucher.
"Rising costs at the pumps directly impact our driver partners' ability to work and earn and we've heard firsthand the challenges they're facing," said Gojek Singapore's general manager Lien Choong Luen, noting that the temporary fee will provide "financial support and earnings protection" for drivers.
"We do not take any decision to change fares lightly and know that the rising cost of living impacts all our users," he added.
"We remain focused on ensuring we provide safe and reliable rides at fair and competitive prices for both riders and driver partners, and are committed to continuous improvement, helping to build a stronger business and spur our growth in Singapore."
Pump prices have been on an accelerated uptrend in recent weeks following Russia's invasion of Ukraine, and experts have said price volatility will likely continue in the days ahead.
Motorists are already feeling the pinch, especially taxi drivers and private-hire car drivers who clock long hours on the road.
When contacted on Saturday, Grab said it was monitoring the situation closely and would "continue to find ways to support (its) driver- and delivery-partners to mitigate the rise in operational costs".
The spokesperson added that apart from existing fuel rebates, Grab had recently introduced a 3-month commission rebate of 5 per cent for the first 199 completed trips as part of helping qualifying drivers to defray costs.
Ryde reiterated that it was "committed to taking steps" to support drivers on its platform.
"Given the recent rise in petrol prices, certain sectors and industries are negatively impacted. We are cognisant of how these cost increases eat into our driver-partners' earning potential," said chief executive officer Terence Zou.
"We are looking to see how we can help by making adjustment in fares, such as introducing additional charges or increasing cancellation and waiting time fees, to better reflect the true cost of trips."
TADA told CNA last week that it was studying all possible measures as well, and would not be able to comment on the details until it receives regulatory approval.
In the United States, ride-hailing players Uber and Lyft have levied a temporary fuel surcharge to help drivers with rising petrol prices. Lyft also announced that it will add a surcharge to each ride to help drivers with higher gas prices.