'We do way more than driving directions': The evolution of Google Maps and plans for Singapore users
Google Maps will soon roll out eco-friendly directions in Singapore, which will provide users with an optimised route for lower petrol consumption.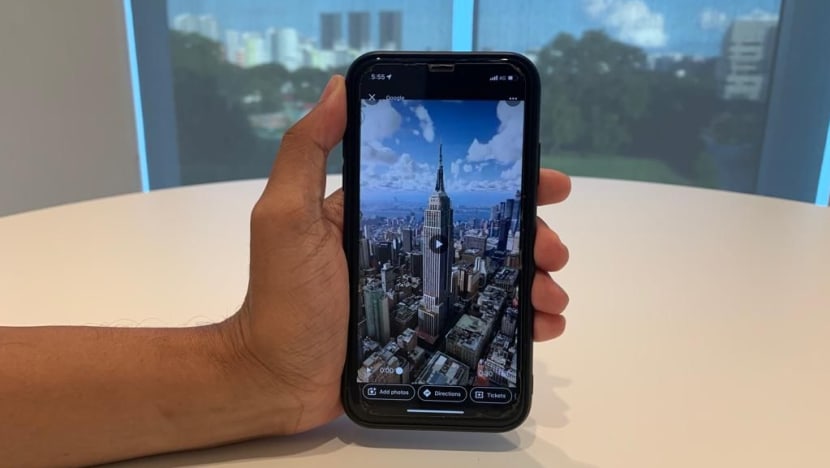 SINGAPORE: It is used all over the world by people of different ages, different ethnicities and different nationalities.
But the importance of "local nuances" is not lost on Google's Head of Geo Christopher Phillips. And this is key when Google Maps rolls out eco-friendly routing to users in Singapore, he said.
With eco-friendly routing, Google Maps will show users the fastest route and the one that's most fuel-efficient. The feature has already been rolled out in the US and several European countries.
Mr Phillips leads both product and engineering for the Geo team, which is responsible for products like Google Maps and Google Earth. He did not say when eco-routing would be available in Singapore, but said it was a "matter of time".
"We thought it was really important that before we launch it, we recognise some of the local nuances. So even though we're building a global product and a lot of the algorithm and capabilities when we bring it here to Singapore - which we will - we want to actually take that and apply the information that we know that's more local," he said.
"There's a lot of factors that go into a proper calculation of your eco-route, including the climate, including the elevations, including the stop and start information around the trip. So we want to really make sure we get that right."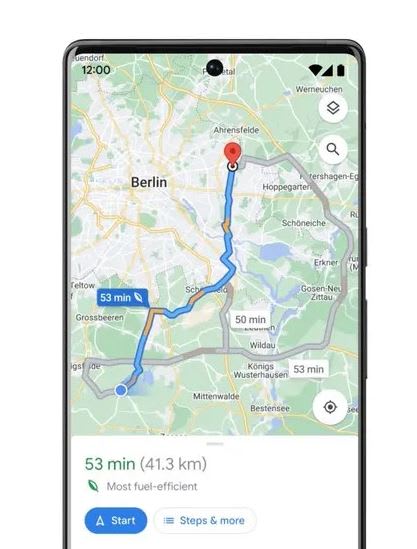 At the same time, Mr Phillips pointed out that Singapore has been an "important role model" on how to think about transportation and planning.
It's not just about the size of the population, but where innovation and forward-thinking are happening and can inspire change in other locations, he said.
DEMAND FOR CYCLING ROUTES
Late last year, Maps unveiled its new cycling navigation feature in Singapore, which spans 6,800km of cycling trails and biking directions. Singapore is the first country in Southeast Asia where users can make use of this feature.
This was in part brought about by demand for cycling routes locally. In Singapore, Google saw a huge spike in searches for cycling routes last year, rising 75 per cent from 2020 and 400 per cent from 2019.
Google Maps has a "vibrant, active" user base of cyclists in Singapore, which helps the company prioritise where it can do more, said Mr Phillips.
"The more usage that we have, we can keep improving it. Because we can look at the information of how the route was successful, what we learned and that keeps making it better for everybody."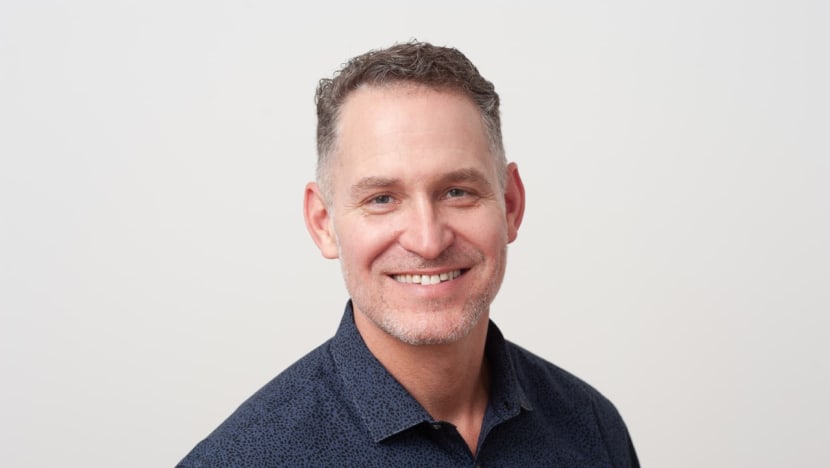 On top of user interface changes, routes are also constantly being updated and optimised, he said. New information such as route elevation has also been added.
Feedback from cyclists as well as the authorities is extremely helpful, he said.
"How successful were they in the route? How close was our expected time of arrival to what we promised?
"More and more cities around the world - and Singapore is a great example - are investing in more safe cycling routes. We have a role we can play with the public officials as they're trying to encourage more cycling."
Mr Phillips is keen to point out that Maps is not only a navigation tool for drivers.
"We do way more than driving directions ... We have great walking directions and great cycling (directions)," he said.
"What's been really nice about all these sustainability features is the governments and the public authorities wanting to work with us. It's great, because we really do need it to be a partnership for it to be successful," he added.
IMMERSIVE EXPERIENCE
Looking ahead, Maps aims to provide a more immersive experience for users, said Mr Phillips.
Earlier this year, Google announced that "immersive view", which allows users to see multi-dimensional views of an area with information like the weather, traffic and busyness layered on top, will be rolled out soon to Maps. More recently, Maps also launched 250 photorealistic aerial views of global landmarks.
"We're putting together satellite imagery, aerial imagery, street view imagery combined with user photos, and we're fusing it together to build like a photorealistic view of what a place is like," said Mr Phillips.
Immersive view on Google Maps will let users explore and understand the vibe of a place before going there. (Video: Google)
"It really goes beyond what we call a two-dimensional map of the world where you can drop in and see photos, which is kind of how we work today, to almost bringing it to life where ... (it is) like you're walking around before you go."
It will be rolled out in the coming months in Los Angeles, London, New York, San Francisco and Tokyo on Android and iOS.
Immersive view allows people to better visualise things and is expected to be popular with younger users, said Mr Phillips.
"They really appreciate the visuals. We've always had really good text … but now the addition of this really cool large-scale visual imagery that feels like: 'Hey, the community of people doing reviews are contributing'," he added.
"This highly visual experience is not just a pandemic thing, it's actually the future."