Government accepts proposals to strengthen next workplace safety roadmap
The recommendations were given after consultation with an international panel. The final WSH2028 strategy will come out early next year.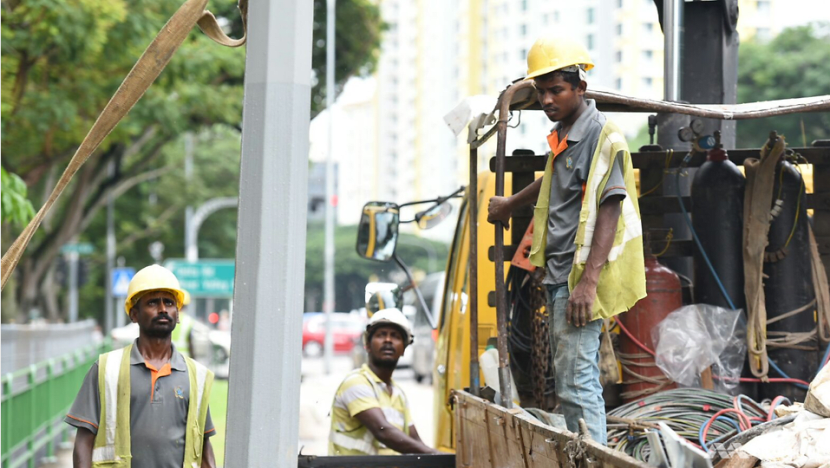 SINGAPORE: The Government on Thursday (Aug 30) accepted the recommendations put forth by the Manpower Ministry's International Advisory Panel (IAP) for Singapore's next 10-year workplace safety and health (WSH) roadmap.

The five IAP recommendations were offered after the panel went through a draft of the WSH2028 plan during a three-day meeting at the WSH Conference.

The panel said that it supported the proposed plan to review and expand the existing list of 40 occupational diseases to include those that can cause occupational cancers, which could help more affected workers receive appropriate compensation.

It also recommended including and addressing work-related psychosocial stress and issues in the final roadmap.

The panel also supported the WSH Tripartite Strategy Committee's proposed plan to create a code of practice outlining a company's board of directors' WSH duties to ensure greater accountability.
It added that this code can be developed in partnership with the business community to inculcate stewardship of WSH.

The IAP also recommended that companies inculcate a culture of prevention, trust and care. This can be done by having companies conduct their own investigations of near-misses as it will allow them to identify gaps in their processes and procedures.

The last recommendation is to clarify WSH responsibilities to self-employed persons. The panel said that the final roadmap should consider the potential growth of self-employed persons in Singapore over the next decade.

"Singapore has made significant progress in her WSH outcomes over the past decade. The WSH2028 strategy builds upon this success and sets out an approach to guide it through the next 10 years - to both address current challenges, seek to anticipate future ones, and meet its aspirations to be one of the world leaders in terms of WSH performance and outcomes," IAP member Kevin Myers said.
Mr Myers, who is the president of the International Association of Labour Inspection, was part of the six-member panel with WSH experts from Australia, Canada, Germany, South Korea, United Kingdom, and the United States.
WSH2028 TO ALSO FOCUS ON WSH AT PROCUREMENT
The draft, drawn up by the WSH2028 Tripartite Safety Committee, bears the vision of having a healthy workforce and safe workplaces.
It aims to make zero injuries and ill-health at workplaces a norm, and has set the goal of reducing the fatality rate to less than one per 100,000 workers.

To that end, it outlined three strategies: To deepen WSH ownership, renew focus on workplace health and promote technology adoption of WSH technology.
To deepen WSH ownership, the committee has suggested that MOM should make WSH performance of companies more transparent, to help businesses be more discerning when they procure good and services.

"In Singapore, we cannot continue to award tenders based solely on the lowest quote. Evaluation of contracts must take into consideration safety performance of the contractors, and this is important. I'm quite confident that companies will buy into this over time." said Mr John Ng, chairman of the WSH Council.

The committee added that the Government can harmonise its procurement criteria across agencies and disqualify contractors with poor safety records.

It has also suggested that employers can facilitate health promotion at the workplace, especially with a rising prevalence of chronic diseases such as stroke and heart attack. 
There were about 60 deaths a year on average in the past few years as a result of heart attacks or strokes, possibly contributed to by strenuous activity at work, according to an MOM spokesperson.

To promote technology adoption to advance WSH outcomes, the committee suggested setting up a Centre of Innovation and Technology to help promote technology-based solutions for WSH.

"To get more companies committed to WSH, we need to link WSH outcomes (more closely) with their business performance, and with how MOM balances regulations," said Mr Zaqy.

"Rather than seeing WSH as a cost, companies should view it as a worthwhile investment. Good safety practices also mean effective and efficient business processes, translating to good business performance," he added.