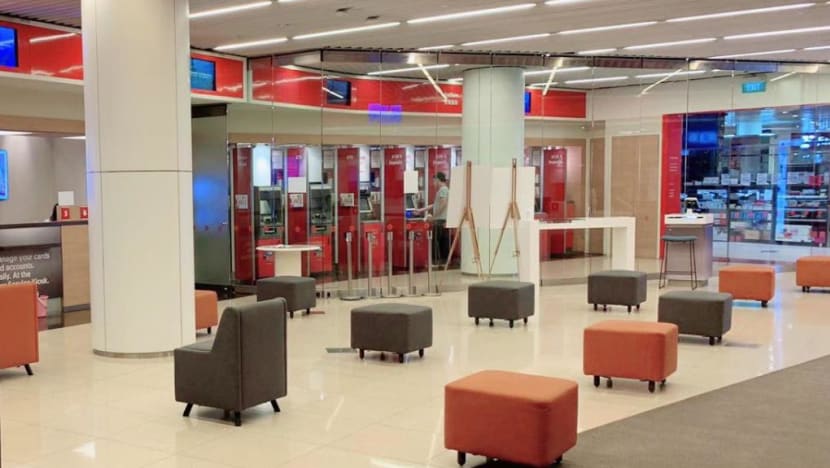 SINGAPORE: Singaporeans who are unable to use direct bank crediting to receive government payments can now withdraw the money "more quickly and conveniently" using OCBC automated teller machines (ATMs) across the island.
GovCash, launched by the Central Provident Fund (CPF) Board in collaboration with OCBC Bank and GovTech, has been progressively replacing cheques since November last year.
It will benefit up to 40,000 Singaporeans who will no longer need to queue at bank branches to encash about 500,000 cheques annually.
GovCash is "no less secure than receiving payments via cheque", CPF Board said in a press release on Monday (Feb 21).
"It has adopted the Singpass facial verification technology to authenticate users, including a liveness-detection capability that blocks the use of photographs, videos or masks during the verification process."
Those who are eligible can withdraw their government payments in cash at more than 500 OCBC ATMs located across the country. An OCBC bank account is not required to use the GovCash service.
The government payouts include the Workfare Income Supplement, Workfare Special Payment and Training Commitment Award.
"GovCash is designed to be simple and intuitive to use", CPF Board added.
Previously, cheque recipients would have to deposit the cheques or encash them over the bank counters.
With GovCash, they can receive their payments at the ATM immediately, at any time of the day, without being restricted by bank operating hours.
Those who wish to seek assistance with their withdrawals can visit ATMs located in OCBC branches during operating hours, where the bank's digital ambassadors will be available to guide them.
GovCash also allows recipients to use the scan-and-pay function and PayNow transfer option through the LifeSG mobile app.
"CPF Board will continue to explore alternatives to provide more convenient and safe services to our customers," it said, adding that it is also open to work with other banks if they are keen to participate in the system.
OCBC Bank's head of global transaction banking Melvyn Low said: "Being able to receive government payments instantly is a key benefit for Singaporeans."
"We are pleased to support the CPF Board in their mission to continually improve the service experience for Singaporeans through initiatives like GovCash, which takes us one step closer to the Smart Nation vision of serving citizens and businesses better through technology."