Govt shares some blame for Dec's MRT breakdowns: Lui
Transport Minister Lui Tuck Yew said his ministry and the Land Transport Authority (LTA) must also bear a share of responsibility for last December's train disruptions.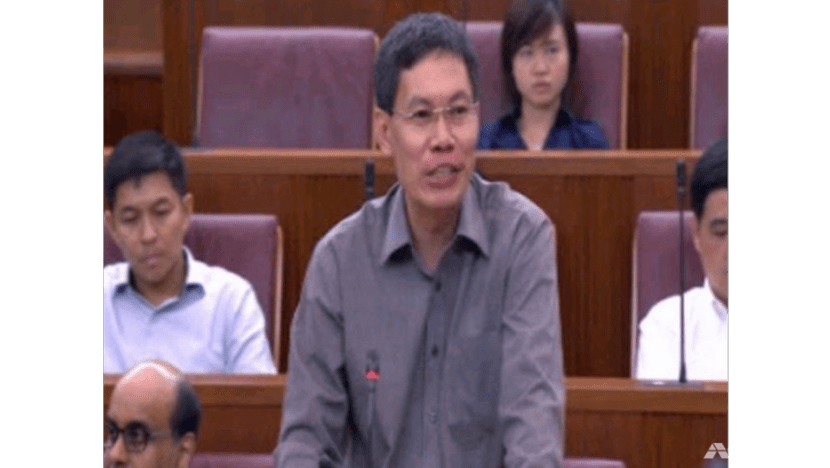 SINGAPORE: Transport Minister Lui Tuck Yew said his ministry and the Land Transport Authority (LTA) must also bear a share of responsibility for last December's train disruptions.
Mr Lui was speaking in Parliament on Tuesday, in response to the Committee of Inquiry's (COI) report. The COI was tasked to look into last December's train disruptions, which affected more than 200,000 commuters.
The COI report had found shortcomings in train operator SMRT. But LTA, too, fell short, said Mr Lui. He said that as the regulator, it is the responsibility of the LTA to hold transport operators accountable for delivering a reliable system to commuters.
"SMRT's maintenance regime had shortcomings, but we too -- both the Ministry of Transport, as the supervising Ministry, and LTA, as the regulator -- have to shoulder our share of the responsibility. We could have done more, and could have done better," Mr Lui said.
"The December incidents were a painful lesson, but we can and will learn from them. We will improve our ability to address new challenges that arise with an expanded public transport network. I give the House my assurance that we will spare no effort to improve."
"The government is responsible for delivering a quality public transport system to Singaporeans. We take this responsibility seriously, and will deliver," Mr Lui added.
The COI had concluded that the disruptions could have been prevented if adequate maintenance measures and checks had been carried out.
Mr Lui said the Transport Ministry accepted the COI's findings and recommendations, but added that LTA must re-look how it can better fulfil its duties.
He said while LTA's regulatory approach in the past was outcome-based, going forward, the regulatory framework would be enhanced to be more prescriptive and to exercise greater oversight on areas that affect reliability and commuter comfort.
The transport operators and LTA would also need to work even closer than before, on key preventive maintenance and upgrading plans, starting with the oldest North-South and East- West Lines, he said.
Mr Lui also said he agrees with the COI's recommendation for LTA to impose a requirement on SMRT to conduct a maintenance management system audit, to identify areas of possible improvement in the maintenance regime.
Under the audit, LTA will require SMRT to engage independent experts to audit their maintenance processes every three years.
To give LTA a better sense of the operator's maintenance effort, the regulator will also require transport operators to track certain indicators so that early detection of problems and timely preventive actions can take place.
Transport operators will also be required to submit trend analysis and improvements plans with specific timelines to arrest and reverse faults to LTA.
More stringent standards will be set on the frequency and number of delays, and penalties for falling short of the standards will also be reviewed.
Mr Lui said SMRT will explore capabilities to detect third rail sags through the installation of sensors on selected trains. Installation and testing is expected to begin by the end of this month.
SMRT and LTA will also make a final recommendation on an improved third rail support assembly by the end of the year.
As for incident management, Mr Lui noted that LTA and SMRT have taken steps to address the gaps and lapses even prior to the release of the COI report.
Mr Lui said he was confident that parties are presently better equipped than they were a year ago to handle similar incidents.
For example, LTA has worked with the operators to provide regular bus services free of charge at designated points nearest to affected stations in the event of an extended MRT service disruption.
LTA has also improved signage at stations and developed more robust and comprehensive plans to deal with incidents.
Mr Lui said rail operators will be now required to seek approval from LTA for their Rail Incident Management Plan (RIMP).
LTA will continue to review and refine emergency plans, and robustly test them against realistic exercises and challenging scenarios.
Mr Lui added that it is not the purpose of the COI to determine accountability and penalties to be imposed for the incidents.
LTA, as the regulator, will separately complete its investigation into the December incidents.
The findings of fact within the COI report will provide useful input to LTA's investigation.
Mr Lui said LTA will announce the outcome of its investigation shortly, including penalties that SMRT will face.